Today we were so tempted to eat something outside, at least a good dessert. Myself and my manager usually visit a ice cream shop near our office. We go there and order something with chocolate and nuts in that and have a yummy experience. As today was also Friday and it's a day we don't care about calories or anything. We decided to visit the shop today. When we went there, the shop said that they are not serving icecream anymore. With so much of disappointment, we thought of returning back to office.
But my manager told that as we have come out with a Target, we will somehow find another spot and have icecream. Fortunately there was another icecream shop in 400 meters from the place we were standing. We visited that place for the very first time. The place was Cream Story. I also took some photos of the icecream we had.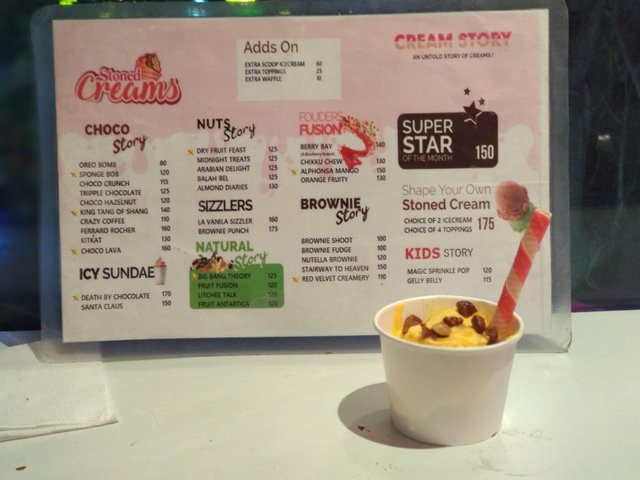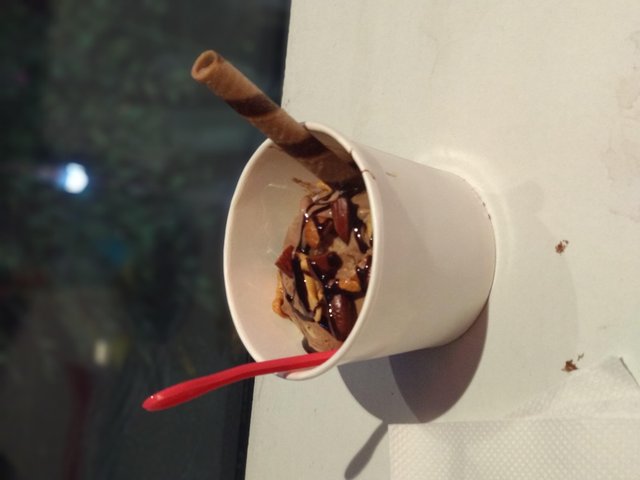 We usually order one icecream and share with each other. After realizing that we are not satisfied with just one icecream we order one more. That's how it happened today as well. We first ordered an icecream with chocolate and nuts. After that we again ordered another icecream with mango, honey and nuts. To be honest even after the second icecream I was not very satisfied and wanted one more. But just to be reasonable, we stopped with two.
The taste was very good and we had a satisfying Friday. I guess going forward we will be visiting this place quite often. I'm sure it is not going to be very frequent but at least once in a month probably.