Share the love, share the free SPOT
Lead the Spotcoin revolution; start with your friends.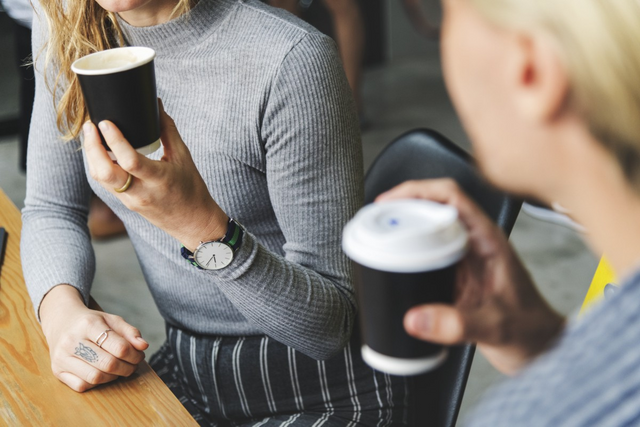 To make digital currencies work for everyone, we need everyone to hear about it. We're convinced that the world will be a better place if everyone has access to the smart economy, and that's what we aim to provide. But we need your help, and your friends' help.
Join us and you will share in the 50,000 SPOT tokens, worth $25,000, that we have set aside to get the word out. More precisely: you will get 10 SPOT for each and every friend you bring to the Spotcoin website who also joins the Telegram group Spotcoin Team. This special referral program starts on May 30 at 18:00 (GMT +4), and ends on June 3 at 18:00 (GMT +4), or until the 50,000 SPOT runs out.
How to get 10 SPOT per referral:
Log in to your Spotcoin account, or create an account on Spotcoin.com, if you haven't already done so;

Click Join Referral Program in the Referral Program column, or click on your profile photo, and then on "Referrals";

Use the easy steps laid out to get your own shareable referral link, then tell your friends to use your referral link to sign up on Spotcoin.com and join our Telegram group.
SPOT will be given out on a first-come, first-served basis. New signups must complete the verification process. We will announce an early end to the referral program if we count enough verified signups before the scheduled end date.
Why would I do that?
Free SPOT tokens, right? But that shouldn't be your only reason. If you believe in the power of blockchain technology and digital currencies, and you think everyone has a right to reap its benefits, you should join us. We will unlock access to digital currencies for all the people in the Black Sea region who can go online.
Right now, there are still millions of people who can't buy digital currencies because of the high minimum investments or having to exchange currencies several times, making investing difficult and more risky. Spotcoin wants to change that by building a digital exchange that is simple to use and has a low threshold, apart from the KYC/AML due diligence. Raising funds to build the digital exchange is a big reason why we are having our ICO.
---
Interested in more Spotcoin?
Join our Telegram community: Spotcoin Team, Spotcoin News, and Spotcoin Bounty.
Take a look at our complete ICO offering here.
Read our Whitepaper here, for more details.
Visit spotcoin.com, where we make digital currencies work for everyone.
Residents and citizens of the United States are prohibited from taking part in the SPOT Airdrop and the SPOT public sale. Residents and citizens of China and South Korea are prohibited from taking part in the SPOT public sales. However, certified accredited U.S. investors can take part in the SPOT private sale. Chinese and South Korean investors can participate in the private sale when paying with digital currencies, after signing the SAFT form and completing the KYC /AML process. Any investment in digital currencies comes at a risk. No one should invest money that he or she can't afford to lose.