NEO Black Sea Community launched
Established July 1st in Signagi, Georgia by NEO enthusiasts.
This weekend in Signagi, Georgia, the official NEO Black Sea community was established. The community's goal is to contribute to the smart economy as envisioned by NEO, in the Black Sea region. Spotcoin is one of the founding members, together with independent developers and entrepreneurs based in countries around the Black Sea. On its own NEO Black Sea Facebook page, the community published a brief statement:
"We are inspired by NEO. We believe in its transparency and pragmatism, in its power to create for the future and in its promise of continuous improvement. We believe NEO's smart economy will bring a positive change to the world and we will contribute to that in the Black Sea Region."
Spotcoin was joined by other NEO-based companies Thor, Effect.ai, and Travala for the occasion, together with Georgian blockchain entrepreneur Tamar , independent blockchain developer Conor Scott, Bulgaria-based Brian Hankey from Cranial Ink, Spotcoin's Armenia country manager Anait Ambartsumyan, and most of the Spotcoin team.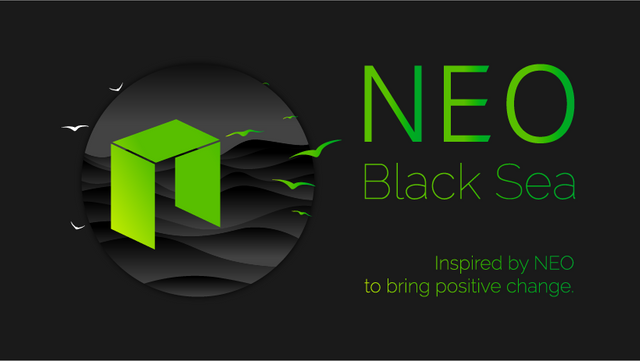 Teaming up with independent NEO developers and entrepreneurs from the Black Sea Region makes perfect sense to Spotcoin CEO Tim Gick:
"We have always been about spreading the NEO gospel and this is an evolution of that attitude. We think NEO deserves a community in the Black Sea Region and the Black Sea Region deserves a NEO community. It will bring the smart economy closer to a region that is already a frontrunner. We're very happy to be part of this."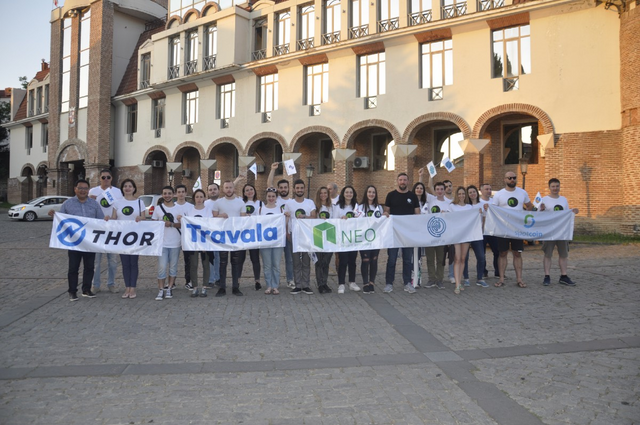 Spotcoin has a strong involvement in both the NEO community and the Black Sea Region, bringing simple liquidity from fiat to digital currencies including all NEO NEP-5 tokens. Its first geographical focus is on the Black Sea Region, where it is actively involved with education and government projects in an advisory role. Its mission is to make digital currencies work for everyone, especially the NEO community.
---
Interested in more Spotcoin?
Join our Telegram community: Spotcoin Team, Spotcoin News, and Spotcoin Bounty.
Take a look at our complete ICO offering here.
Read our Whitepaper here, for more details.
Visit spotcoin.com, where we make digital currencies work for everyone.
Residents and citizens of the United States and US territories are prohibited from taking part in the SPOT Airdrop and the SPOT public sales. Residents and citizens of the following countries are prohibited from taking part in the SPOT public sales: Bosnia and Herzegovina, China, Ethiopia, Iran, Iraq, North Korea, South Korea, Sudan, Sri Lanka, Syria, Trinidad and Tobago, Tunisia, Serbia, Vanuatu, Yemen
However, certified accredited U.S. investors can take part in the SPOT private sale. Chinese and South Korean investors can participate in the private sale when paying with digital currencies, after signing the SAFT form and completing the KYC /AML process. Any investment in digital currencies comes at a risk. No one should invest money that he or she can not afford to lose.
Forward-looking statements are provided to allow potential investors the opportunity to understand management's beliefs and opinions in respect of the future so that they may use such beliefs and opinions as one factor in evaluating an investment. These statements are not guarantees of future performance and undue reliance should not be placed on them. Such forward-looking statements necessarily involve known and unknown risks and uncertainties, which may cause actual performance and financial results in future periods to differ materially from any projections of future performance or result expressed or implied by such forward-looking statements.
Although forward-looking statements contained in this email are based upon what management of the Company believes are reasonable assumptions, there can be no assurance that forward-looking statements will prove to be accurate, as actual results and future events could differ materially from those anticipated in such statements. The Company undertakes no obligation to update forward-looking statements if circumstances or management's estimates or opinions should change. The reader is cautioned not to place undue reliance on forward-looking statements.