The time is now to be scooping up NEO.
If you look at the chart below, you'll notice a huge wedge pattern forming in NEO. You can find the start of the wedge beginning back in August, which means it has potential for a massive break out. But, I'm not writing this post just because some ole wedge pattern is forming, wedges form all the time. This wedge however, happens to be forming at a crucial time. Take your mouse and count how many days are left before this break out will occur.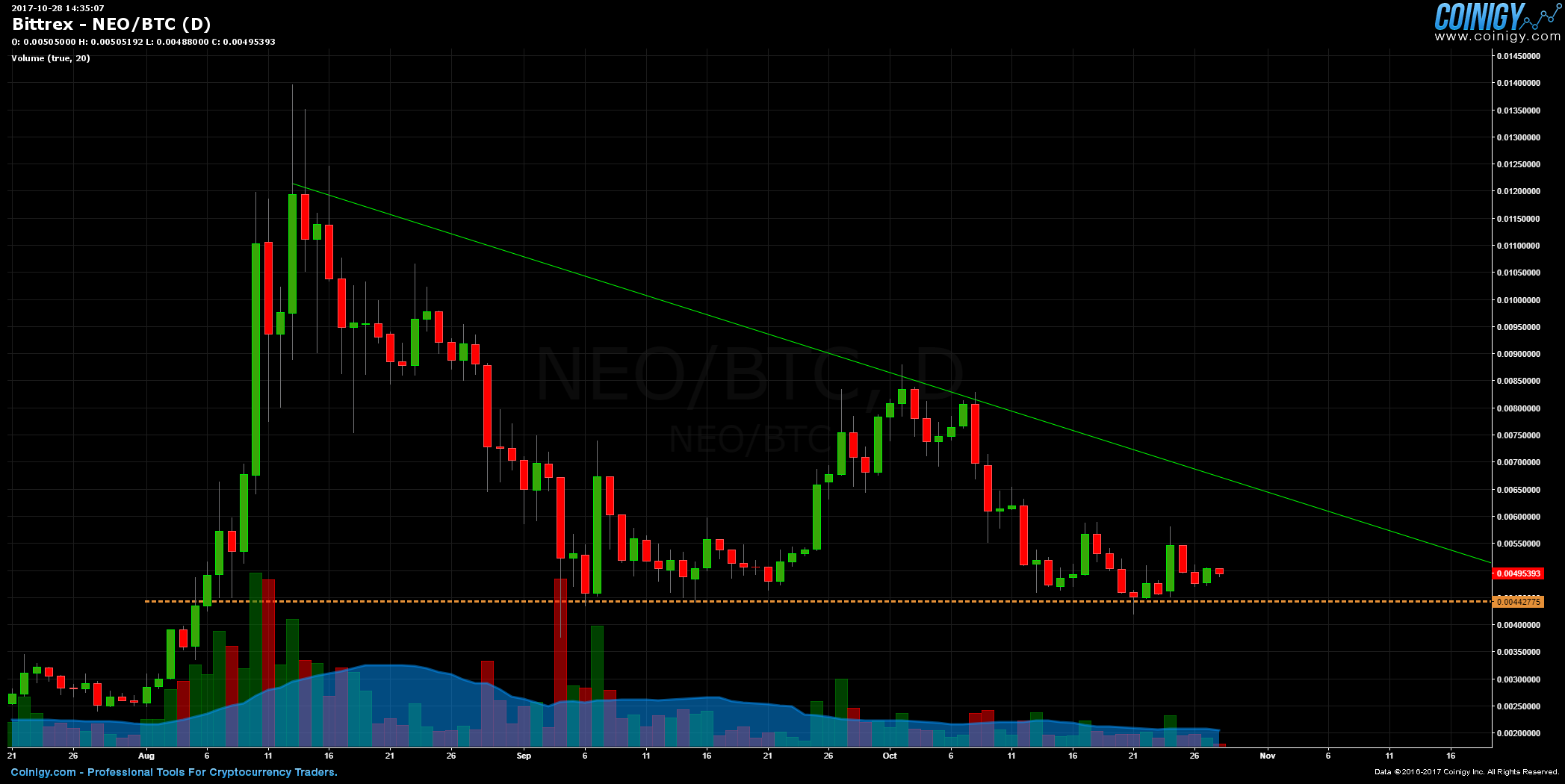 Find anything interesting about the date?
It's possible the breakout will occur around November 18th. Ringing any bells now?
The SegWit2x fork is happening around the same time as NEO squeezes tighter and tighter into this wedge. So, as people start taking profits out of Bitcoin, there gonna be looking for altcoins to trade. Why wouldn't they dump their money into a top altcoin forming a huge wedge pattern?
Hmm. Think about it for a minute and let me know your thoughts.