NEO update 03.11.17
Do you recognize this pattern? If you watched my recent blog posts, you should.
It is a bearish Shoulder Head Shoulder Pattern (SHS), actually quite similar to the one in STEEM/BTC.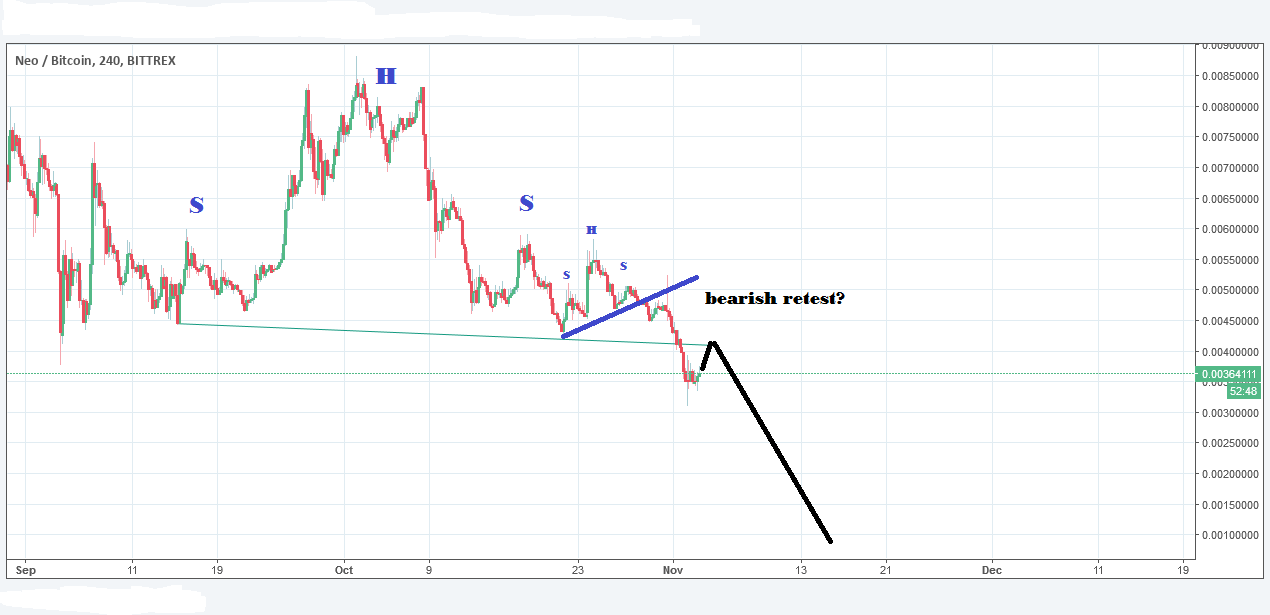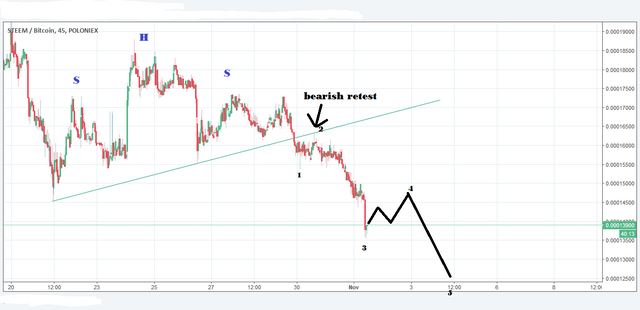 Once you recognize this, you will be able to see it over and over and over in many different markets and timeframes.
I have found it to work especially well in (non algo driven) crypto markets.
So NEO could drop significantly in value, if it is not starting a rally very soon.


If you think this to be useful information:




Feel free to use and share my charts, but please mention me, @ew-and-patterns as the author. Otherwise it is considered plagiarism and I will flag you and advise my friends to do the same.



DISCLAIMER: I provide trading ideas using EW and Pattern analysis. The material in this post does not constitute any trading advice whatsoever. This is just the way I see the charts and what my trading ideas are. The author of this post is holding positions in this market at the time of this post.
If you make any trades after reading this post it is completely in your responsibility. I am not responsible for any of your losses. By reading this post you acknowledge and accept that.
Tell me what you think...
Have a nice day :-)