NEO, OMG, STEEM in sync - will the SHS be triggered or not?
I noticed NEO, OMG, STEEM and probably a lot of other coins are running kinda in sync right now. SHS is clearly visible.
The question is will it be triggered? Because a failed SHS is a bullish signal. When this pattern forms, but never triggers, it usually will trigger the opposite direction, which would be bullish for a lot of coins... But this could also not end well for some coins.
NEO could take a big hit: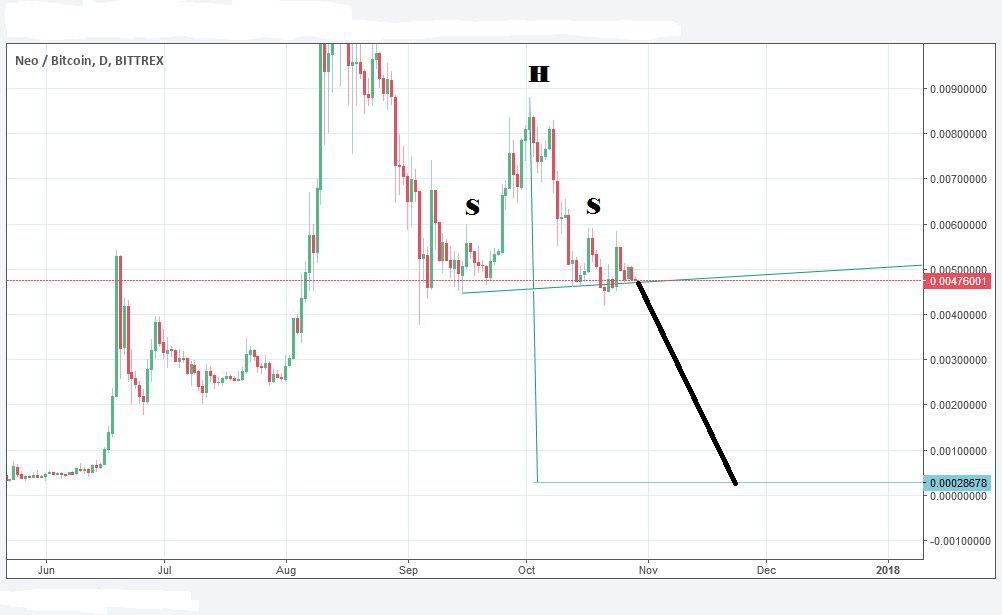 OMG: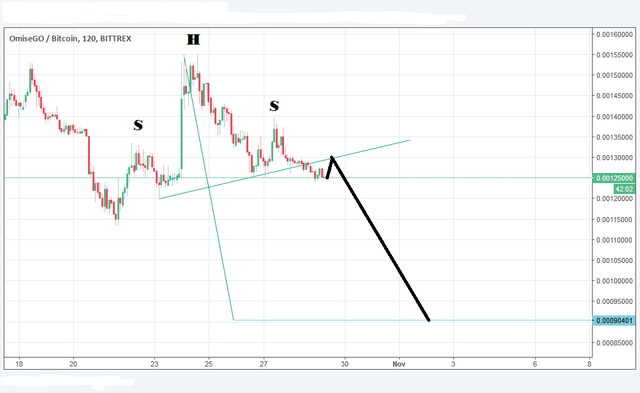 STEEM: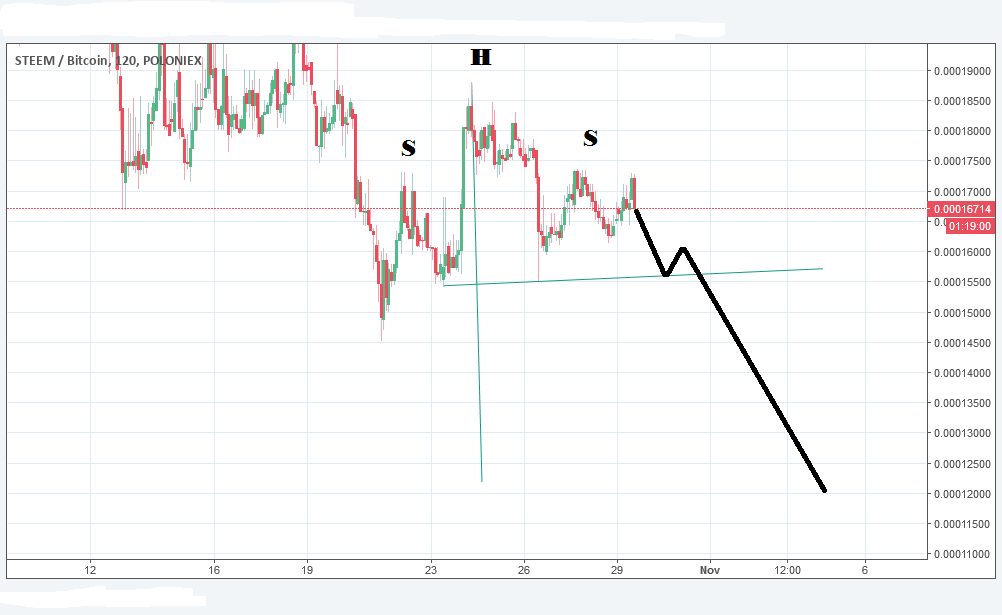 Can you find other coins that are showing this pattern? Feel free to post them in the comments with picture please.


If you think this to be useful information:



DISCLAIMER: I provide trading ideas using EW and Pattern analysis. The material in this post does not constitute any trading advice whatsoever. This is just the way I see the charts and what my trading ideas are. The author of this post is holding positions in this market at the time of this post.
If you make any trades after reading this post it is completely in your responsibility. I am not responsible for any of your losses. By reading this post you acknowledge and accept that.
Tell me what you think...
Have a nice day :-)