NEO gaining NEP5 Support From Major Exchanges. Bright days ahead for NEO/RPX
NEO Nep5 Tokens are gaining support from dozens of exchanges. More exchanges will lead to increased liquidity, volume and price action for NEO and RPX

Neo is finally starting to pump and the answer is to why is quite simple. More exchanges are beginning to support Nep-5 tokens and the next Neon wallet update will support Nep5 tokens like Red Pulse. This update has been slated to be released before Christmas. The exchanges Huobi and Lbank have already announced their support for Nep5 token standard and will list new Nep5 tokens on December 23rd.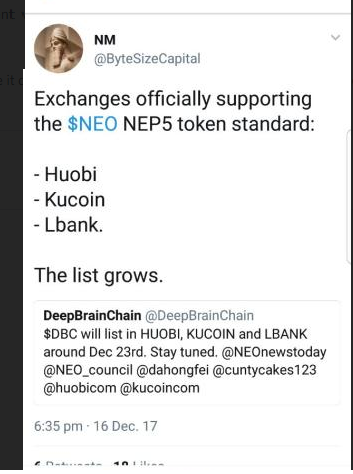 Currently the only exchange offering Nep5 token support is Kucoin: https://goo.gl/Ddkzi4 They are also having a million dollar promotion to promote their new Nep5 tokens which includes Red Pulse, Qlink, The Key and DeepBrain Chain, all of which are Neo based Nep5 tokens.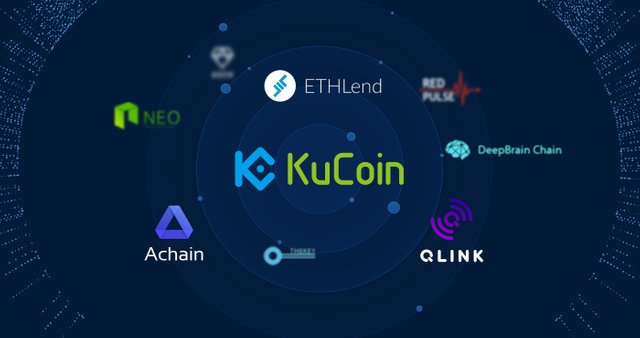 What makes Nep5 tokens like Red Pulse and Qlink so interesting is the fact that they all fall under your neo public address. You can send NEO or any Nep5 token via your single Neo Public address. Once the NEP5 token is sent it to your Neo public address it will automatically show up in your neo-gui wallet or neotracker.io as shown below. These tokens can also be transferred to other wallets or exchanges directly from neotracker.io and will be supported on the neon wallet shortly.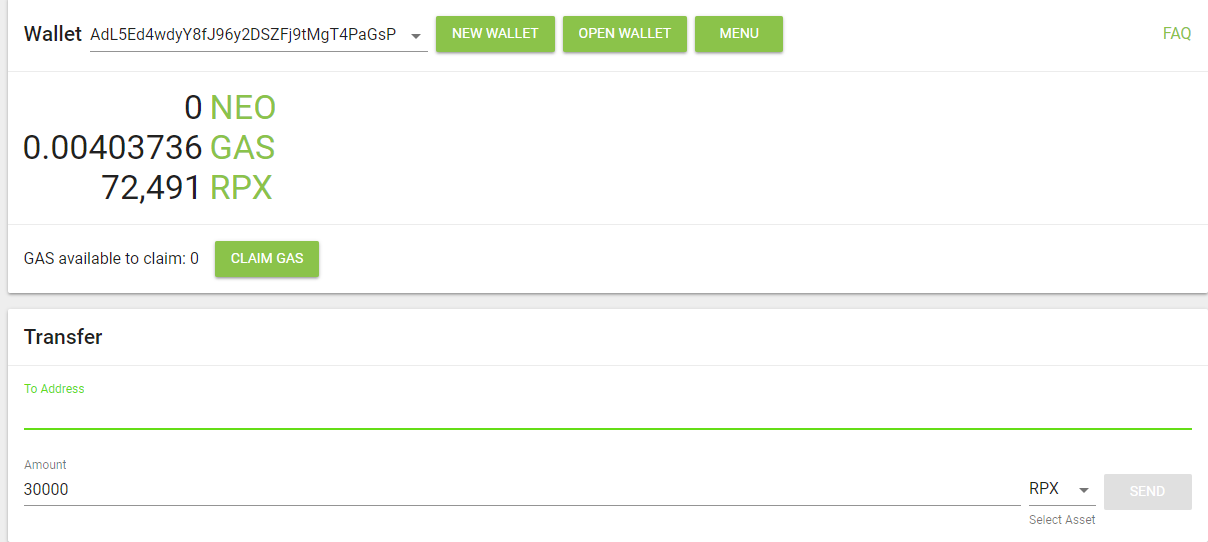 Binance has also been rumored to have Nep5 support via the Red Pulse telegram however, that will not occur until after 2018 most likely. Neo and these Nep5 tokens should continue to see immense growth.
Red Pulse has grown over 200% in the last week stemming from their $50000 marketing campaign they launched a few days ago and rumors of 2-9 new high volume exchanges listing RPX before the end of the year, falling in line with the nep5 token support announcements.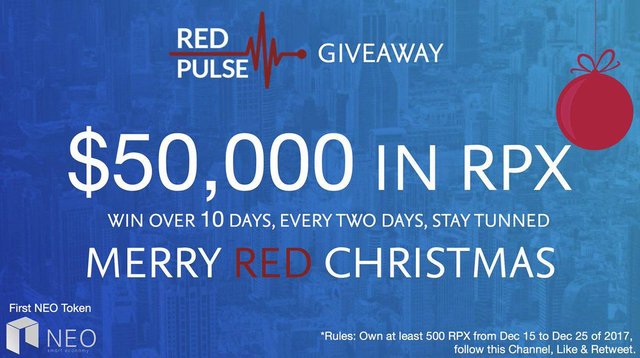 Neo also has grown over 90% the past week due to more Nep5 token sales and more Nep5 token support. (Red Pulse, Qlink, The Key, DeepBrain Chain etc.) Both coins are still far below their value in regards to Satoshi if you do a technical analysis of their graphs and I believe based on the news, rumors and hype Neo and RPX will continue to grow and are both still undervalued.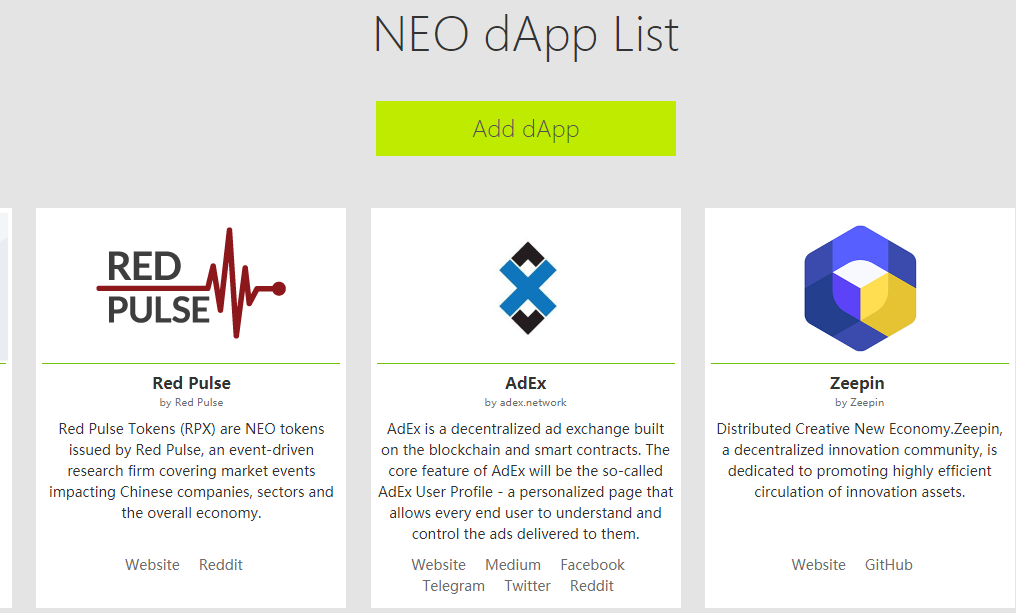 For more information on the future of Neo and the new projects being released via their platform check out their Daap list here: https://neo.org/dapps. My advice is to watch the charts, sign up for Kucoin: https://goo.gl/Ddkzi4 and look for a good buy opportunity for both NEO and RPX. Both coins had significant pumps today and I am sure you will be able to find better buy opportunities for both these coins before NEP5 tokens get launched mainstream on more exchanges later this year.
Red Pulse Technical Chart:

Neo Technical Chart: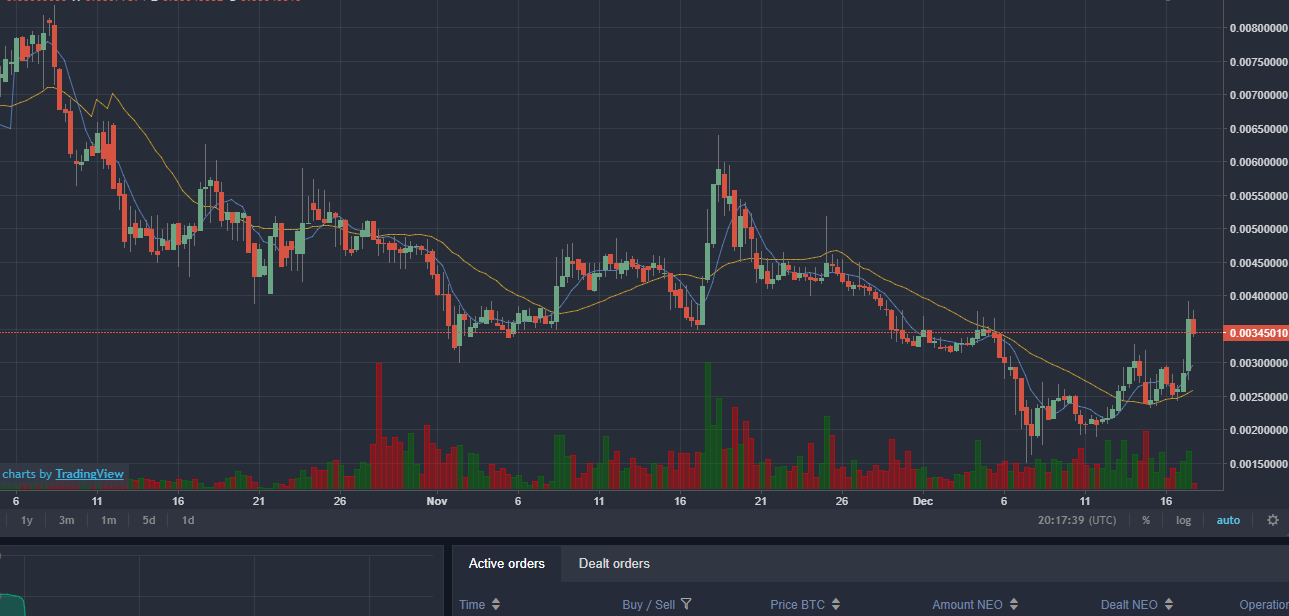 You can pick up NEO on any major exchange but currently, the only exchange offering RPX currently is Kucoin: https://goo.gl/Ddkzi4 Enjoy the moon mission to come fellow Neo/RPX holders as there are far more gains to be made in the coming days!
As always follow me here: @cryptomarketking for future news, analysis, and articles.
Feel free to use my referral link for Kucoin should you decide to try out the exchange, I am very bullish also on Kucoin Shares and the exchange Kucoin. They are doing a lot of things right and will continue to grow as a platform. I see it having a very bright future, but will save that for another article.
Kucoin Exchange Referal Link: https://www.kucoin.com/#/?r=E55aqR
Feel free to donate to my public NEO address if this information has helped you in any way and NEO To The MOON!
Neo public address: AdL5Ed4wdyY8fJ96y2DSZFj9tMgT4PaGsP