Jeff the vp of the nem foundation and other amazing key Nembers presenting and helping folks get started using nem.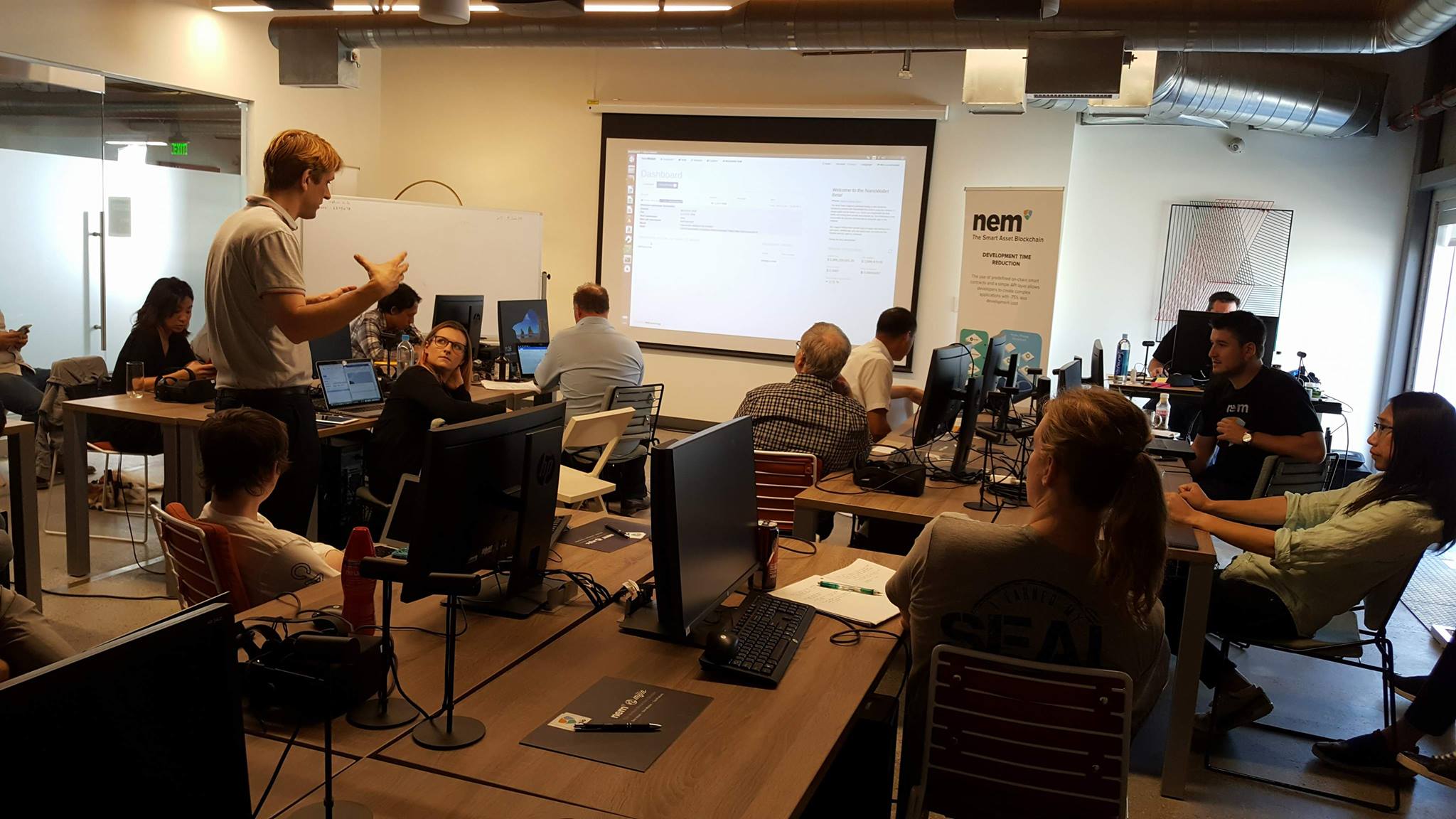 what stuck with me:
They went well in depth on what nem really is prepared for and already can do, like providing tangibly realistic and versatile solutions for all types of identification and tokenization on the blockchain. Such as citizen identification, Setting up low cost and energy efficient IOT blockchain systems for logistics and efficiency (up to 75%-99.9% reduction in cost) when handling very sensitive cargo for example. Or setting up smart asset systems to exchange peoples concert tickets for any currency or other tickets, or exchanging anything else you can think of.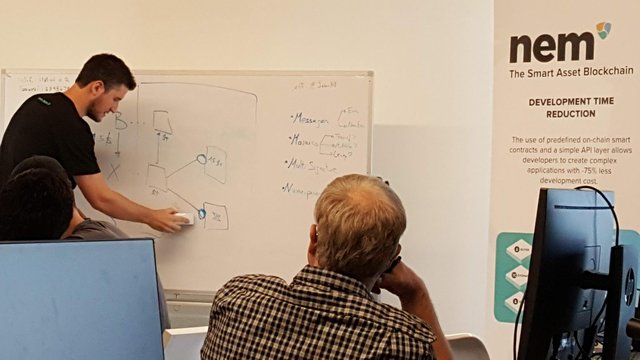 These elegantly simple solutions are things that other blockchains can only dream of doing realistically perfect right now. Nem has developed concrete use cases by having built in customizable api's for basically everything that people, -including banks and large enterprise- have been considering to use blockchain for. They discover that nem is way more efficient, safe, cheap, and scalable. Because it doesn't need to have the same logic's re-written in all kinds of languages by different companies, and instead nem's api's are plug and play for any industry to adopt quickly; instead of doing what is already done from scratch over and over again.
With nem, single developers create whole new blockchain services over night, that are fixable and secured offchain because they are turing incomplete. Compared to using Ethereums turing complete smart contracts for example, that receive millions for an ico of a smart contract (that is almost garanteed to have a few fatal flaws in design that cannot even be edited and fixed!)
I truly believe nem is way ahead of its league to be the most legitimate first enterprise and government adopted blockchain on a global scale.
Nem is providing the technology. Now its time for the world to step up and embrace the blockchains true potential.
This is why i can see that nem is only now starting to be visible in the public, because now in the coming months catapult will be released for mijin, and banks and enterprise will be able to maximize profits by cutting losses by more than half using nems private and public blockchain system.
I came to this workshop very excited about nem, and I left even more excited about the future of nem that is still to come.
I also picked up some cool nem merch too!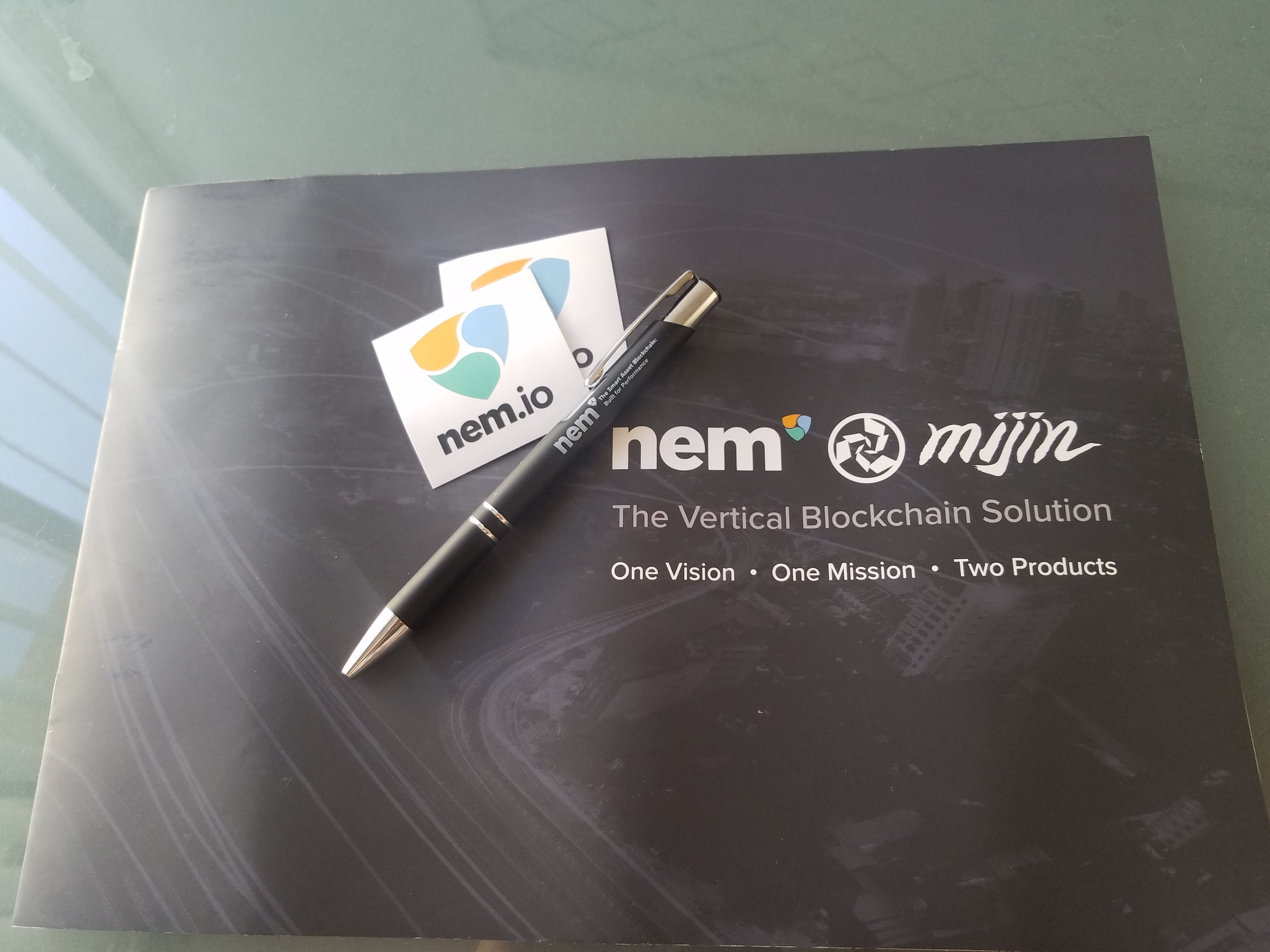 check out nem.io to get started in the blockchain revolution. If you have questions do join the very active nem telegram group! t.me/nemred or @nemred or @nemberia (t.me/nemberia) for price talk and and other unrelated chat with the nem community!
https://nem.io/enterprise/use-cases/