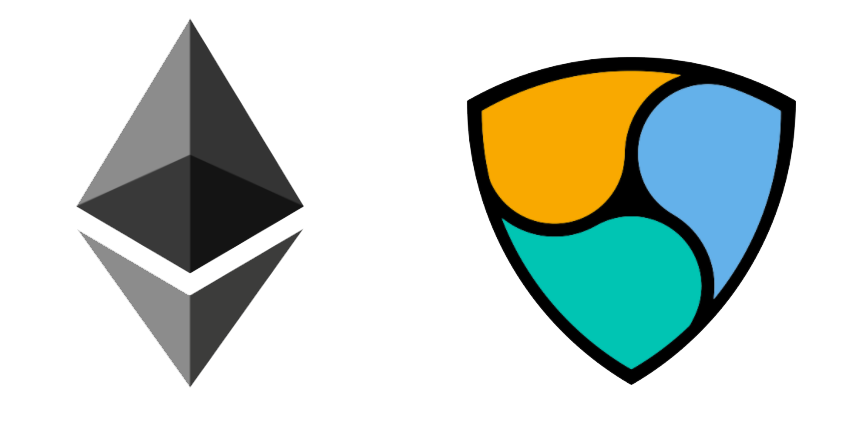 I think most people know a thing or two about Ethereum (ETH). With so many cryptocurrencies and ICOs this space is overwhelming. Until yesterday I didn't know much of NEM (XEM), though I had noticed it in the top 10 on coinmarketcap. XEM's current market cap is $1.57 billion, which means quite a few people are interested it. But there isn't as much money in it as Ethereum, which has a market cap of $24.5 billion. XEM officially launched in March of 2015 but was under open alpha testing a year before that. XEM has it's own codebase and a fixed supply of 9 billion. What many people probably don't realize ; if you invested at the beginning of this year then you would have done better to invest in XEM instead of ETH.
January 1st, 2017
$1,000 of XEM @ $.00356 = 280,899 XEM
$1,000 of ETH @ $8.30 = 120.48 ETH
Today July 5th, 2017
280,899 XEM @ $.174 = $48,876
120.48 ETH @ $262 = $31,566
You can see there is quite a difference in gain. Of course both have done quite well for only 6 months! ETH shows a 3157% gain and XEM shows a 4888% gain.
Let's look at their high prices so far this year and what the $1k investment would have yielded then.
May 22 XEM @ $.293 = $82,303
June 12 ETH @ 414.76 = $49,970
I am not a financial advisor and cannot predict the future, but so far this year XEM has been a better investment than ETH.
Here are a couple of other comparisons with Jan 1st price >> Current price >> Value if $1k investment was made on Jan 1st.
BTC $975 >> $2587 >> $2,653
XRP $.006 >> $.26 >> $43,333
DASH $11.20 >> $195 >> $17,410