Progress Report on My First Quilt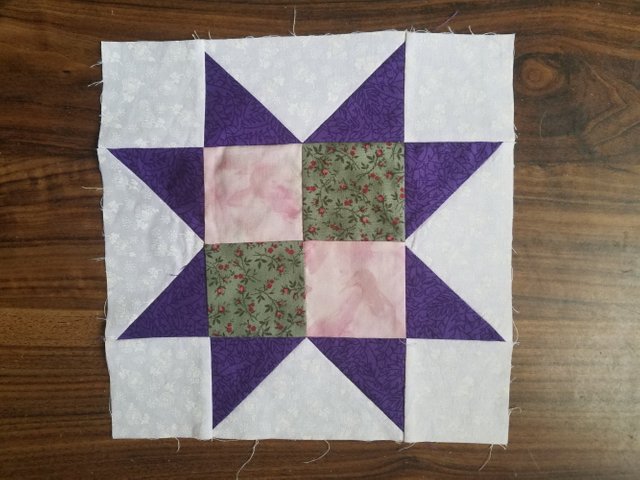 Two months ago I posted twice about learning to quilt. You can find those posts here and here. A long gap of time went by before I made more progress, due to a misdirected package containing a walking foot for my sewing machine. The last few days I have been able to finally resume working on my project. I decided to be brave and do the quilting myself. My friendly neighborhood quilting-pro, Ms. B., encouraged me to keep it simple so I wouldn't get discouraged and wish I'd never started. So I did a great deal of stitch-in-the-ditch, and a few diagonal lines across the blocks, and just a few curves. It is far from perfect, but Ms. B. keeps telling me I am doing very well, so I take heart and try not to be to critical of my results.
Stitching in the ditch is much more difficult than I had anticipated. When I think I have the seam headed straight up the middle of the presser foot, the stitches often land to one side or the other. The foot pedal on this machine has always been touchy, and it's turning out to be more of a problem with quilting than it ever was with garment sewing. There seems to be a very fine line between sewing slowly and suddenly galloping off. That, too, complicated the stitching-in-the-ditch process.
For the border, I decided to try using Borders Made Easy. It's a long strip of design printed on paper. Adhesive strips hold the pattern in place (Ms. B. recommended pins as well). You sew right through the pattern and then tear it off when you are done. The picture below shows a strip pinned in place.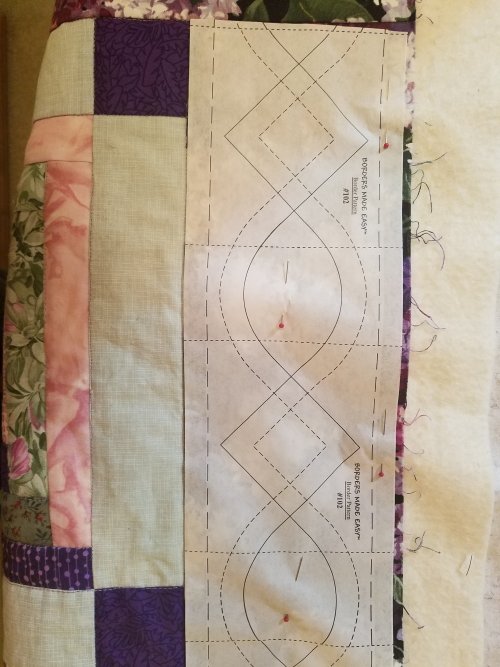 Here you can see how I am sewing right through the paper.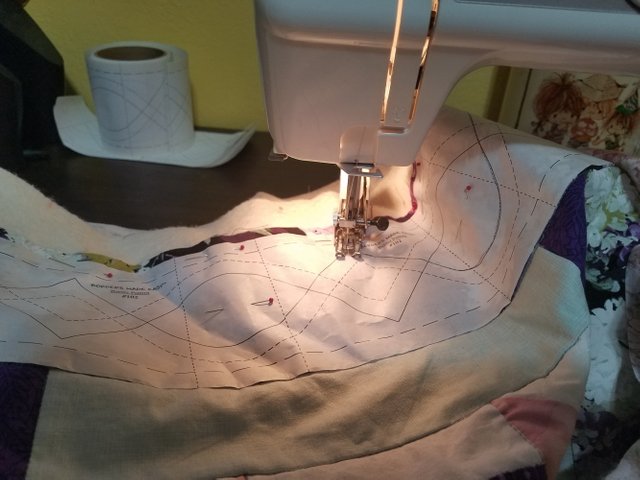 This is what it looks like when I am tearing the paper off.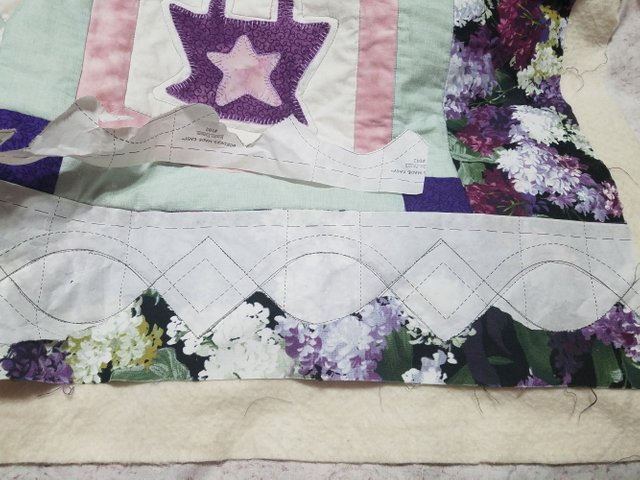 If you look closely, you can see the stitching of the border quilting pattern.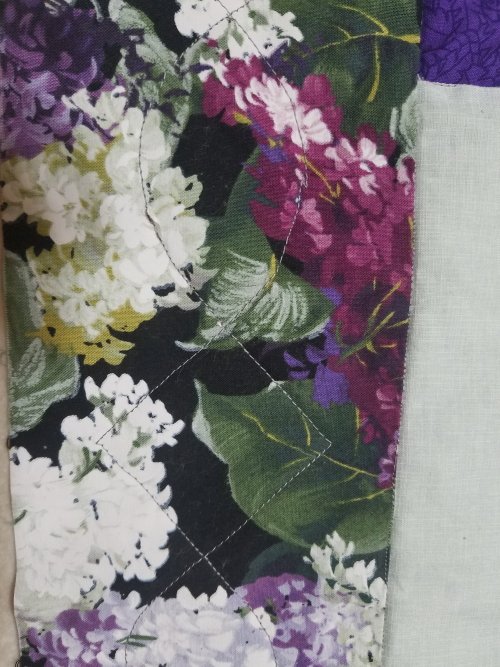 The next step will be to cut the strips for the binding. I hope to get that started yet this week. Stay tuned for the next report; I hope it isn't another two months coming!
All photos taken on my Android phone