Poncho plans after the fitting...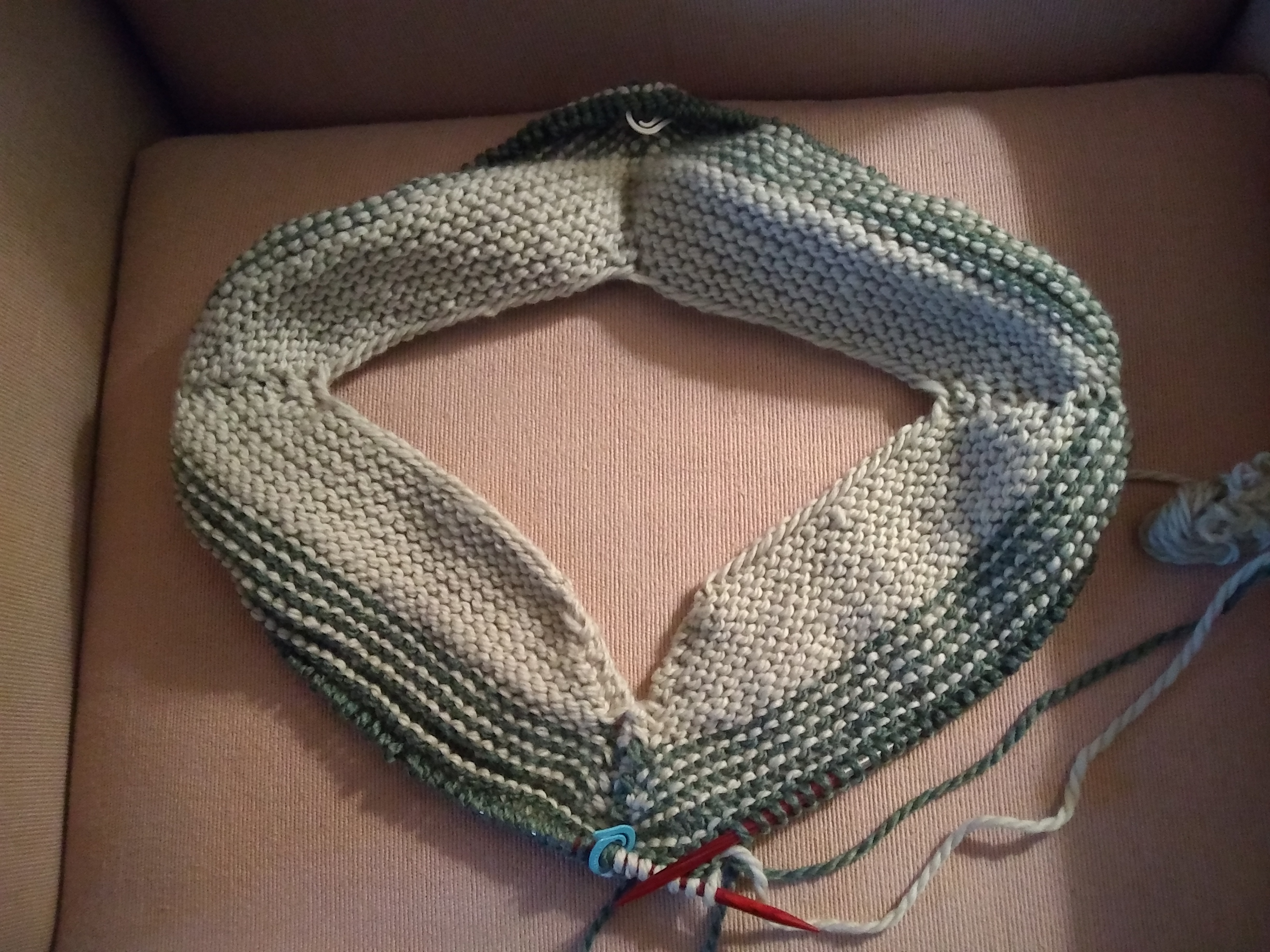 Just the neckline.
Not much to write today, but I do have an update on the poncho I am making for my niece. This garment is knitted from the neck down, so I spread it onto four sets of circular needles on Saturday to do a fitting with the niece. Now, the width is great, but niece is a tall girl! I am the shrimp of the entire family, so I have to make adjustments for the Amazons of the clan. A fitting showed that I would need to add 4 inches, or 24 rows at my gauge, before I begin the color pattern at the bottom, which is a series of stripes that is similar to the neckline.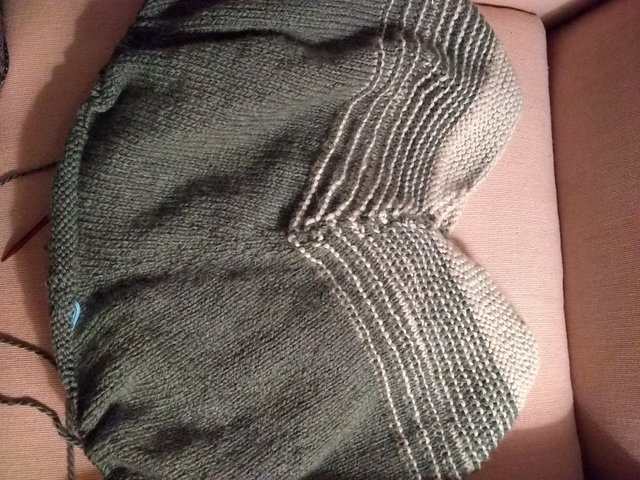 Here is where I am now.
You can't really see the shape, as it is all jammed on one circular needle - should have taken a photo of the fitting, doh! Anyway, it works! But needs to be a little longer than the pattern.
The other challenge I will be facing is that niece wants a hooded poncho. This pattern does not include a hood. I have been examining the hoods of other sweaters I have. Some are two rectangles sewed together, others are more of a single rectangular shape with one edge folded together and sewed, then the open edge attached to the garment. I'm going to keep on thinking about it and probably check out any patterns I can find, then create my own, which will be a first for me. My plan, whatever I decide on, is to do stripes on the open edge, similar to the neckline of the poncho.
If anyone has suggestions for the hood, I would welcome them. Happy Needlework Monday!