NICU hats on Needlework Monday!
Well, the last Monday is January is here, so time to check in on NICU warmth challenge. I have completed 3 knitted hats, with 1 more almost done.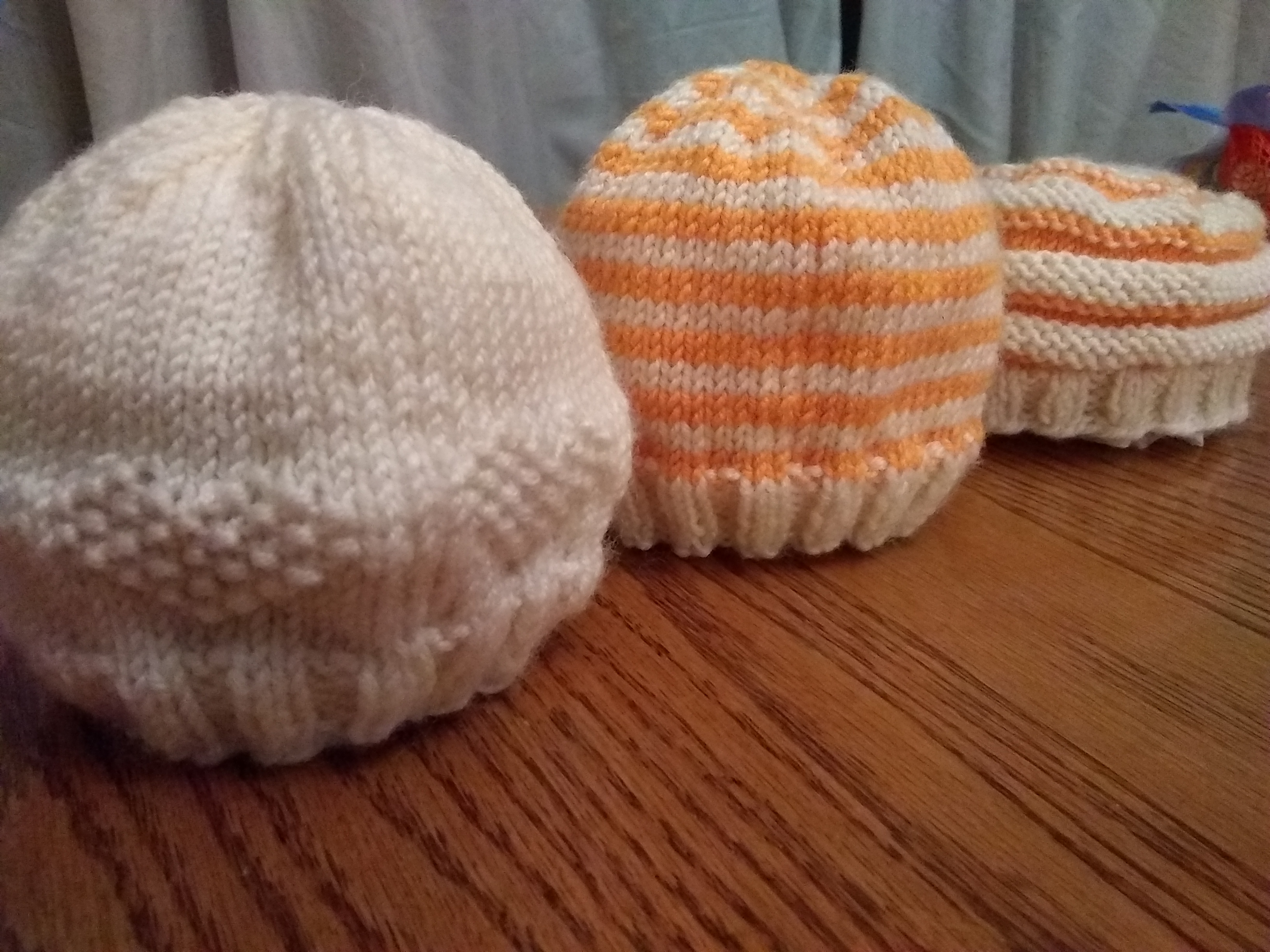 The hat farthest back was an experiment, styled after a hat I saw on a relative. In hindsight, I should have knit another 12 or so rows. But, babies have different shaped and sized heads, so hopefully it will keep some little one warm.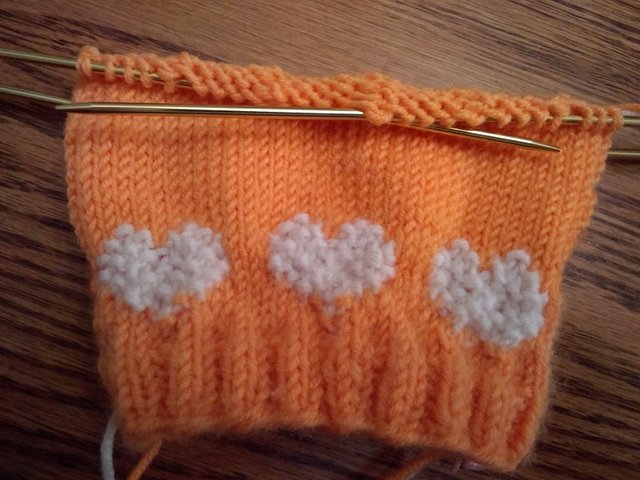 This unfinished hat was another experiment. The pattern was the same as the white hat, a stitch pattern heart. I took this opportunity to try doing the hearts in a contrasting color, in a fair isle manner. I also practiced my two-handed knitting technique. Yikes! I knit continental style, so my right hand had no idea what it was doing, holding yarn. It did get a tiny bit easier by the time I finished the hearts. Here is the back side, left a few of the floats a little long...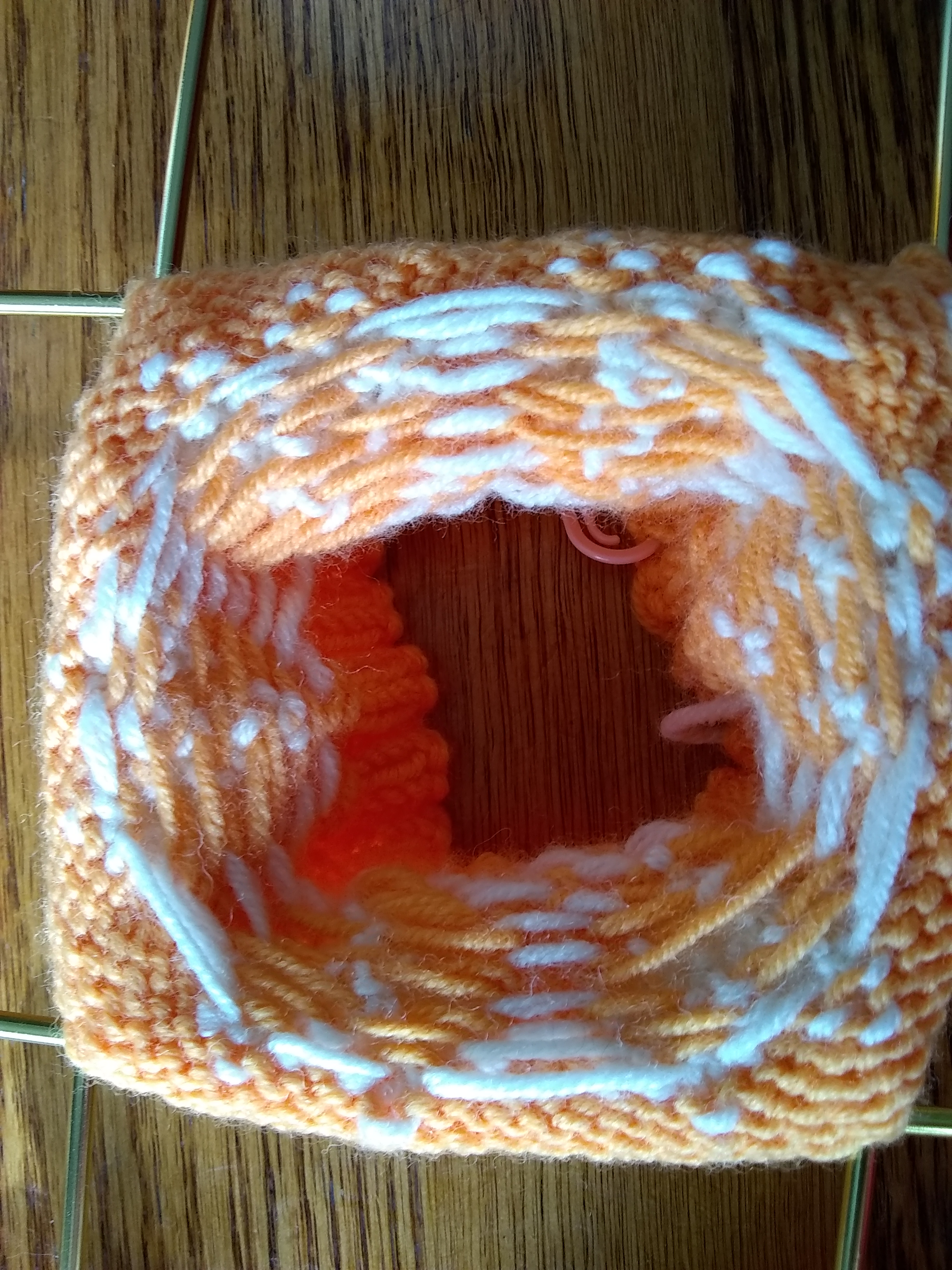 I plan to keep on knitting hats and drop them off each time I travel to the nearest NICU, which is 75 miles away. Thank you Crosheille, for the challenge!