Gift from a child- knitting fairy
I don't have any photos of current work today. What I have is a photo of a doll that I am calling my yarn fairy. Last Saturday I was at the birthday party of my 8 year old great nephew. I ended up sitting next to a little girl, about 6 or 7 years old, who took a liking to me. She got this doll from a vending machine and says it is Poison Ivy, from Batman. She also had a Wonder Woman and Super Man. My little friend insisted I take this doll.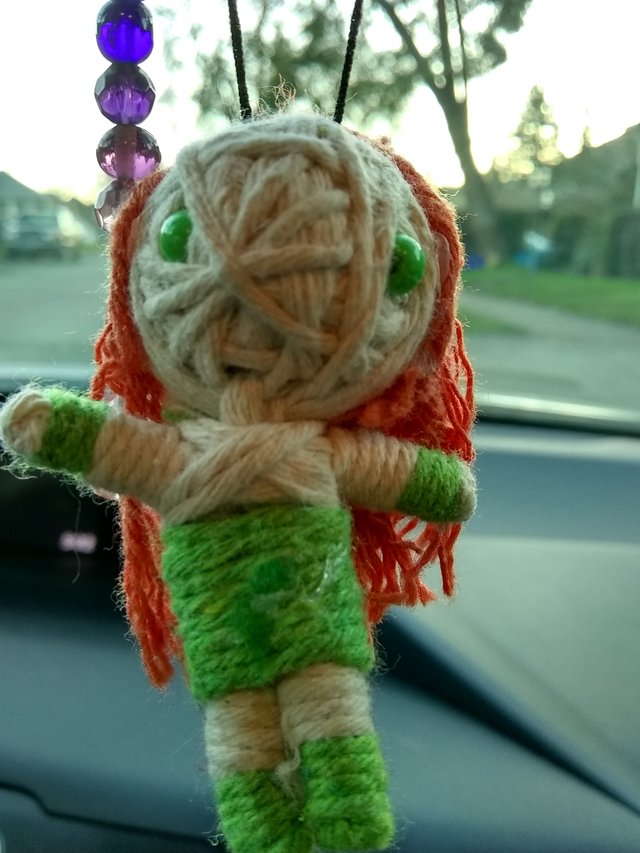 To me she looks like a cross between Sally from the Nightmare Before Christmas, a burn victim and a voodoo doll. A little scary, but, since her head is a tiny ball of yarn, I believe she will bless my knitting and I have given her a place of honor, hanging from the rear-view mirror of my car.