Big Stephen West Shawl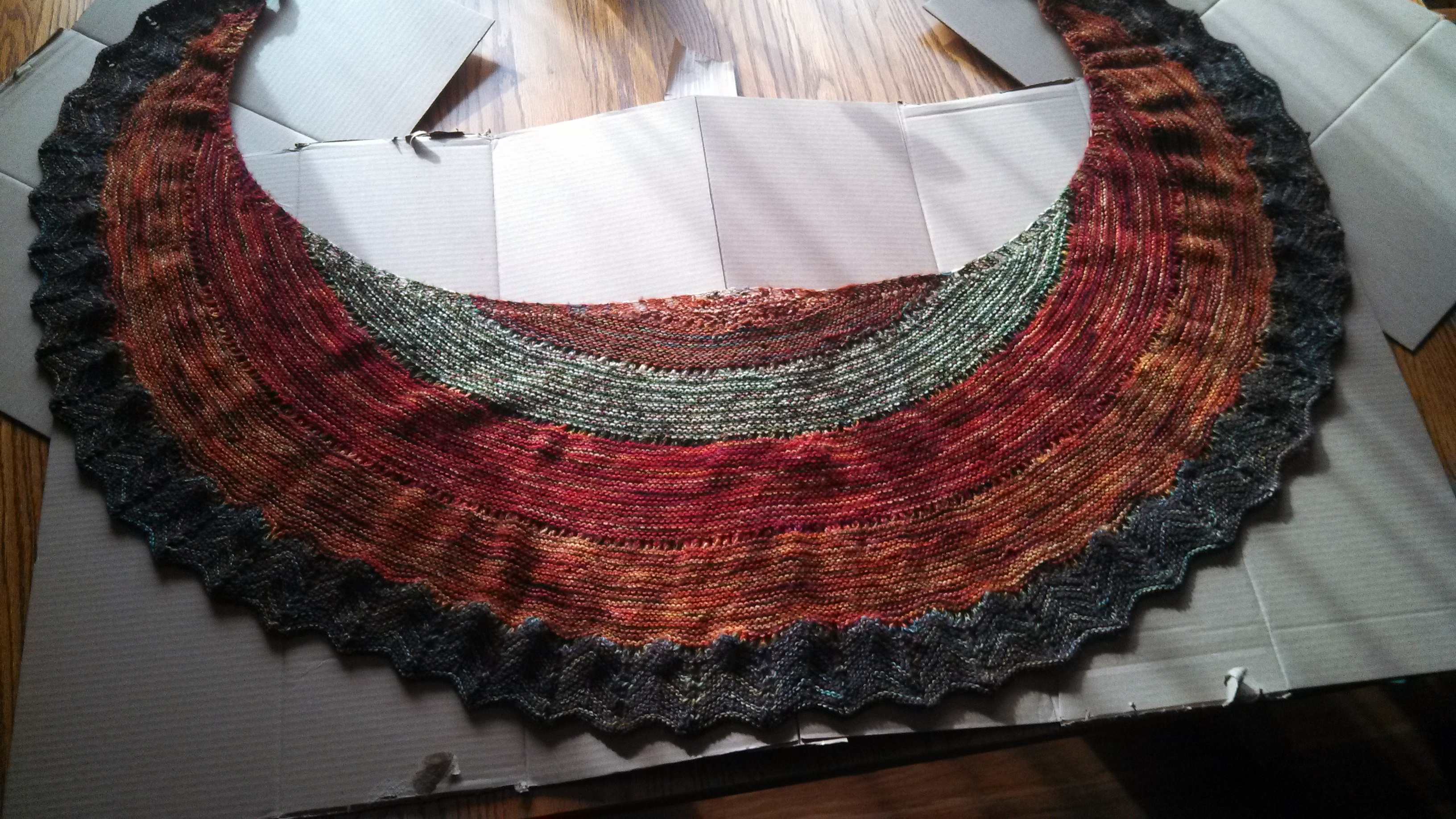 This shawl got me back into knitting after having not picked up any projects for a number of years. It is really big, but super light weight and fun to wear. The photo doesn't really show that it is two-row stripes. I love asymmetry, airy yarn overs and color, and his patterns offer all of that! It's been a few years since I finished this, and I haven't done another Stephen West pattern since then, being sidetracked by a couple knit-alongs at the local yarn shop and knitting requested items for family members.
I'm sharing a video in which Stephen talks some about his creative process. If you haven't seen his video "Baby you're a knitter" a music video he did as his "Stephen East" alter ego, please check it out- it' guaranteed to put a smile on your face!
Watching this video has got me dreaming about my next shawl project. I really need a new cardigan, but his shawls are so yummy...