Hey there peeps!
I'm back. With a nice new little project (a very easy one – perfect for sewing beginners)
The inspiration came by looking at this planet – it's overheating and full of trash. That's why I'll tackle some everyday-objects, one after another, to turn them into sustainable objects.
Today: Napkins!
I used paper napkins before, but they are for single-use only and come in plastic, which isn't nice.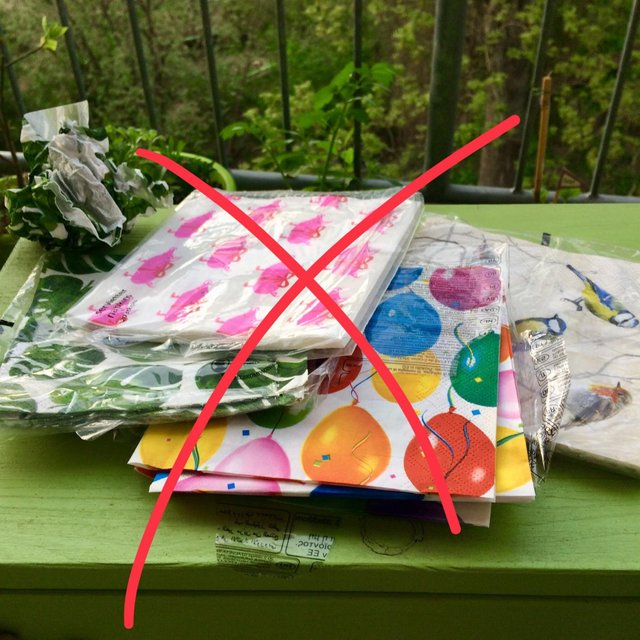 I took some leftover fabric I had from several old projects, cut them to size and sewed the edges. Here is what I made: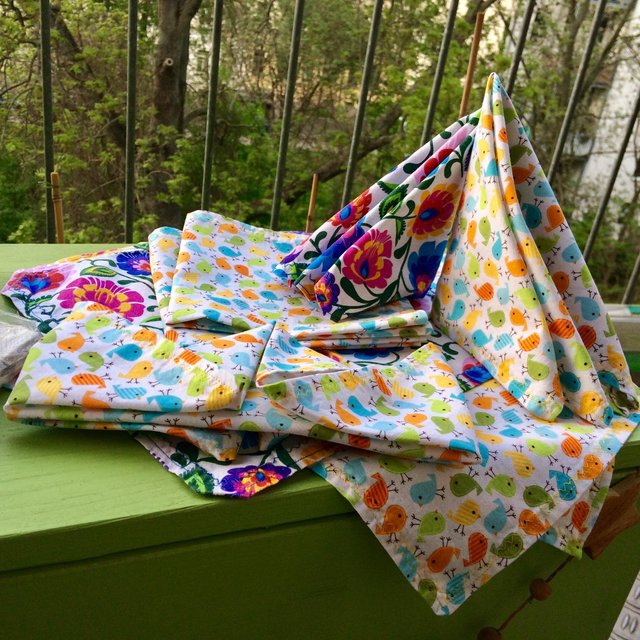 You can fold them in any way, use them, wash them, and use them again. And again.
Some more impressions: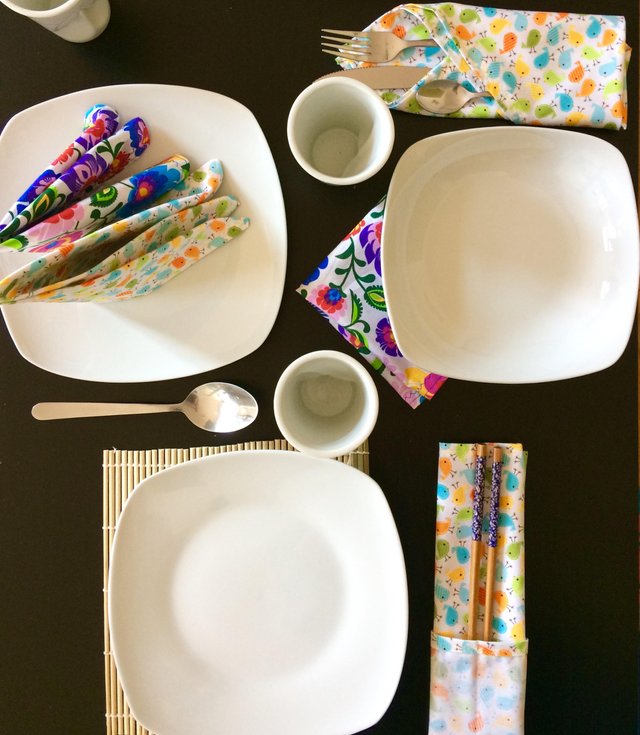 ---
See the process here:
If you like the video and have a YouTube account, I would be sooo thankful to receive feedback there, since it is the very first video I uploaded there :)
Thank You for stopping by, have a nice week, and steem on!
– Pempu