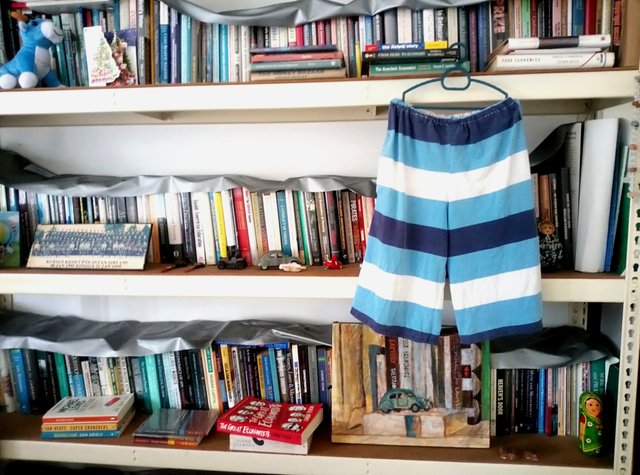 Sad thing is my husband gets fed up with wearing same T-shirt in few years time. To be honest, there is no way I could change his mind.... Really, he will be the way he is and I respect that....
On the other hand, my son needs a pants, but kids out grow in few years, so any way without buying them?....
THERE, I CAN SEE THERE IS A FIGURE OF SUPPLY AND DEMAND!!😄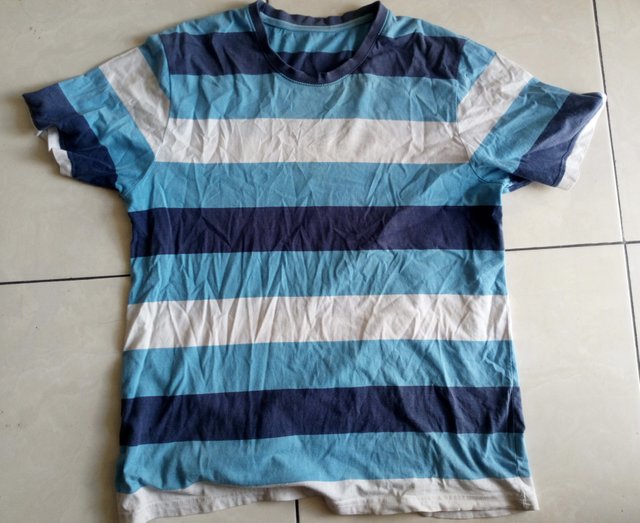 Err..sorry it's a bit wrinkled up. This is adult M size. M or larger shirt would turn into a pair of pants fits elementary school kids. I know it isn't much but I guaranty you, it will be a comfy room wear😊.
**The best thing about T-shirt material is... No need to do anything about hiding the edges. It will rolls up a bit but that's about it, it won't get undone. No sweat!!!
And no measurements and ruler needed.
All you need is:
a pair of scissors
a needle and thread(or sewing machine)
an elastic
Step1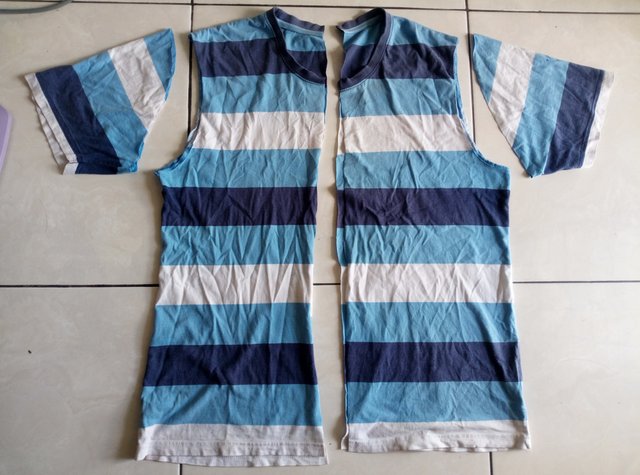 Cut in half, and cut off the sleaves too.
Step2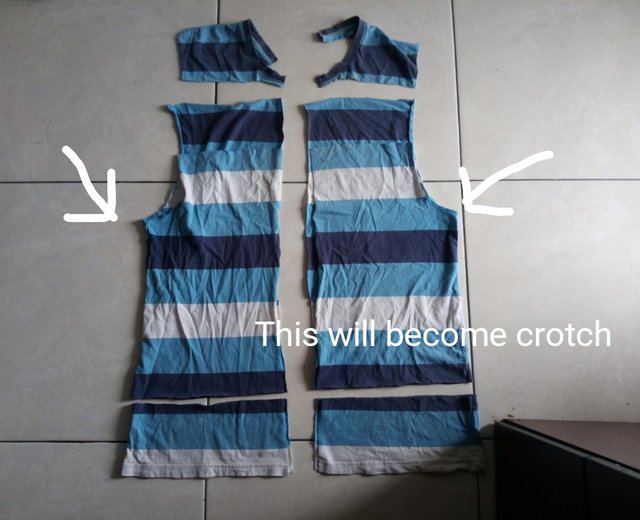 Cut straight off the collar area, and bottom edges need to be cut about the width around 6cm/2inches. Roughly is fune.
Front collar is deeper, so when you cut them off, it would gets shorter than the back side. The bottom edges are needed to adjust this.
And as you see, that underarm will become crotch later!
Step3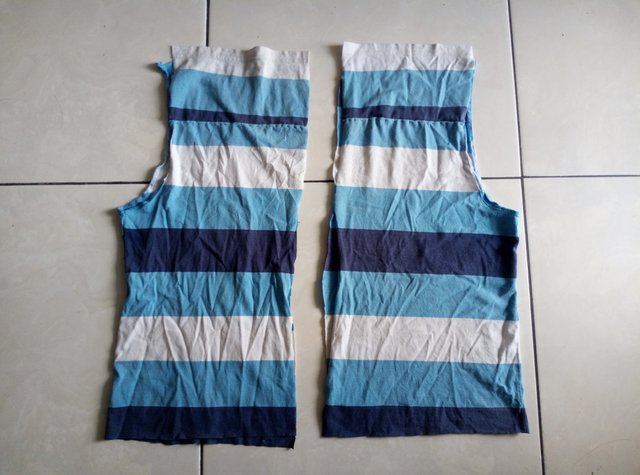 Cut to fit and stitch on the bottom edges to the top so they will all become even. Don't worry if not perfectly same.
Step4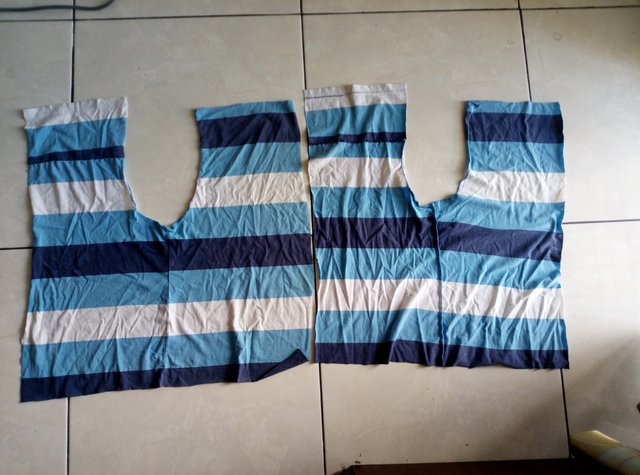 Open both pieces, they will look like this.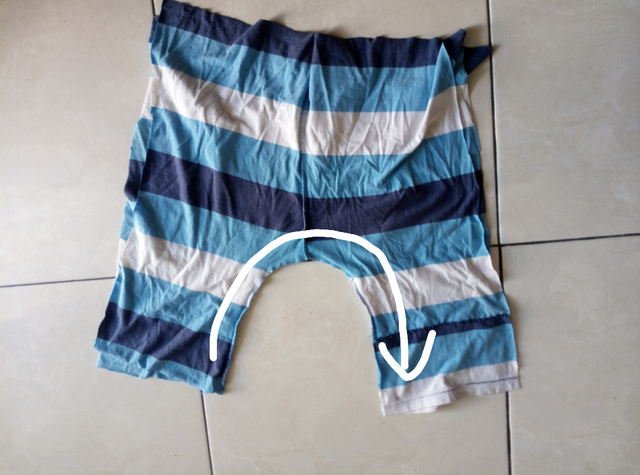 Overlap them and stitch together as shown.
Step5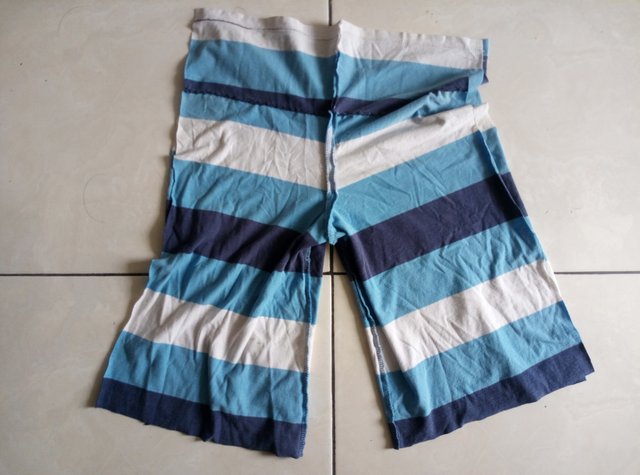 Rearrange the folding so the patched top comes front.
You could finish this by sewing the sides, taking care of upper edge and bottom edge, then pass the elastic through the upper edge.
Or continue to make a pocket... Actually no pants are good without pockets!
Step6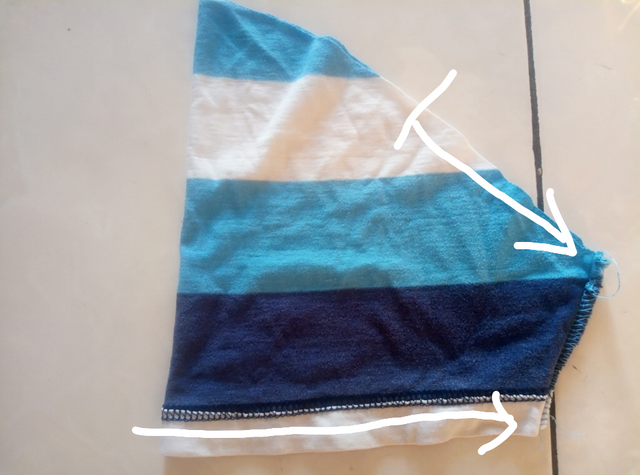 The sleeve you have cut off earlier, stitch 2 location as shown.
Step7
I was watching Baz Luhrmann's Moulin Rouge at this point. Maybe some of my tears dropped in to it😅!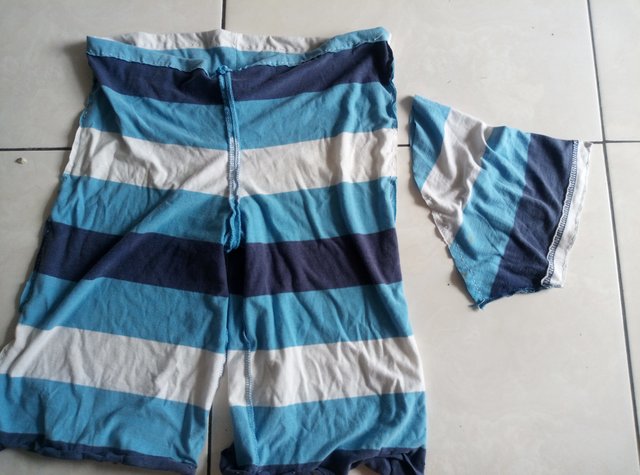 Attach the pocket to the side.
And stich the rest of the side together.
Take care of the bottom edge by folding and stitching. For the upper edge, fold around 3cm/1inch so elastic could go through.
By the way, all looks even now, folding did the magic, yes!!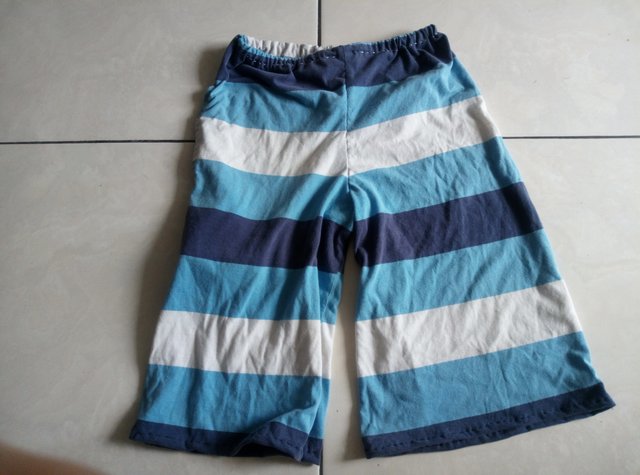 It's done!
I used 90% of the shirt!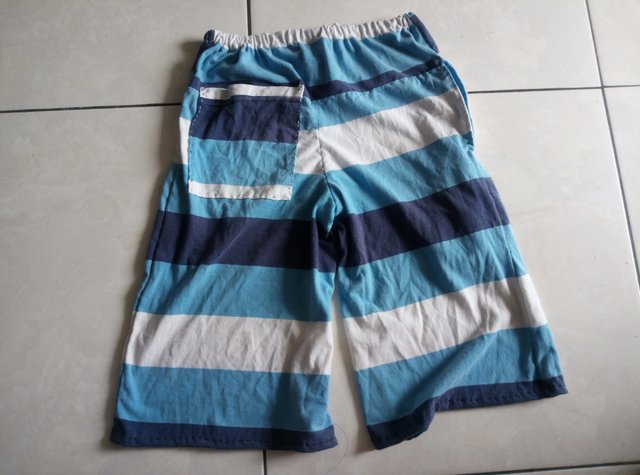 I also made hip picket with the other sleeve too!!😄
For a comparison, previously I used my husband's cotton collar shirt but it doesn't stretch so my son out grew quickly. I say T shirt is more flexible enough to suit longer😊.
It isn't much, really, what I do.
I have been trying to find out how to get things around and meet the best result as much as I could in the situation I am in.
Makes me happy and proud of myself😊.
What do you think?
All the images and work in this post is done by me, @naomipangolin