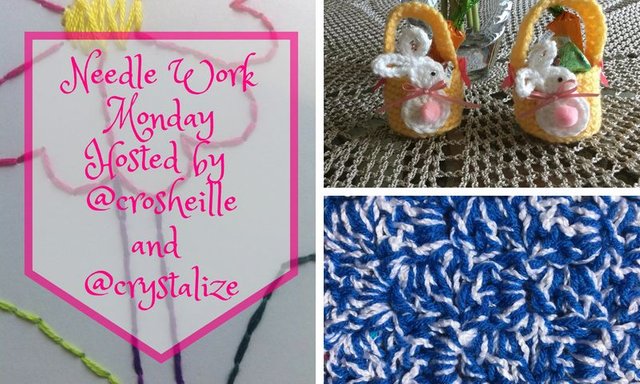 I've been on Steemit for six months now, and have been able to fall into a pretty good rhythm of writing and commenting, on an almost daily basis.
I've been enjoying coming up with my own writing topics, and solidifying my steemit writing voice.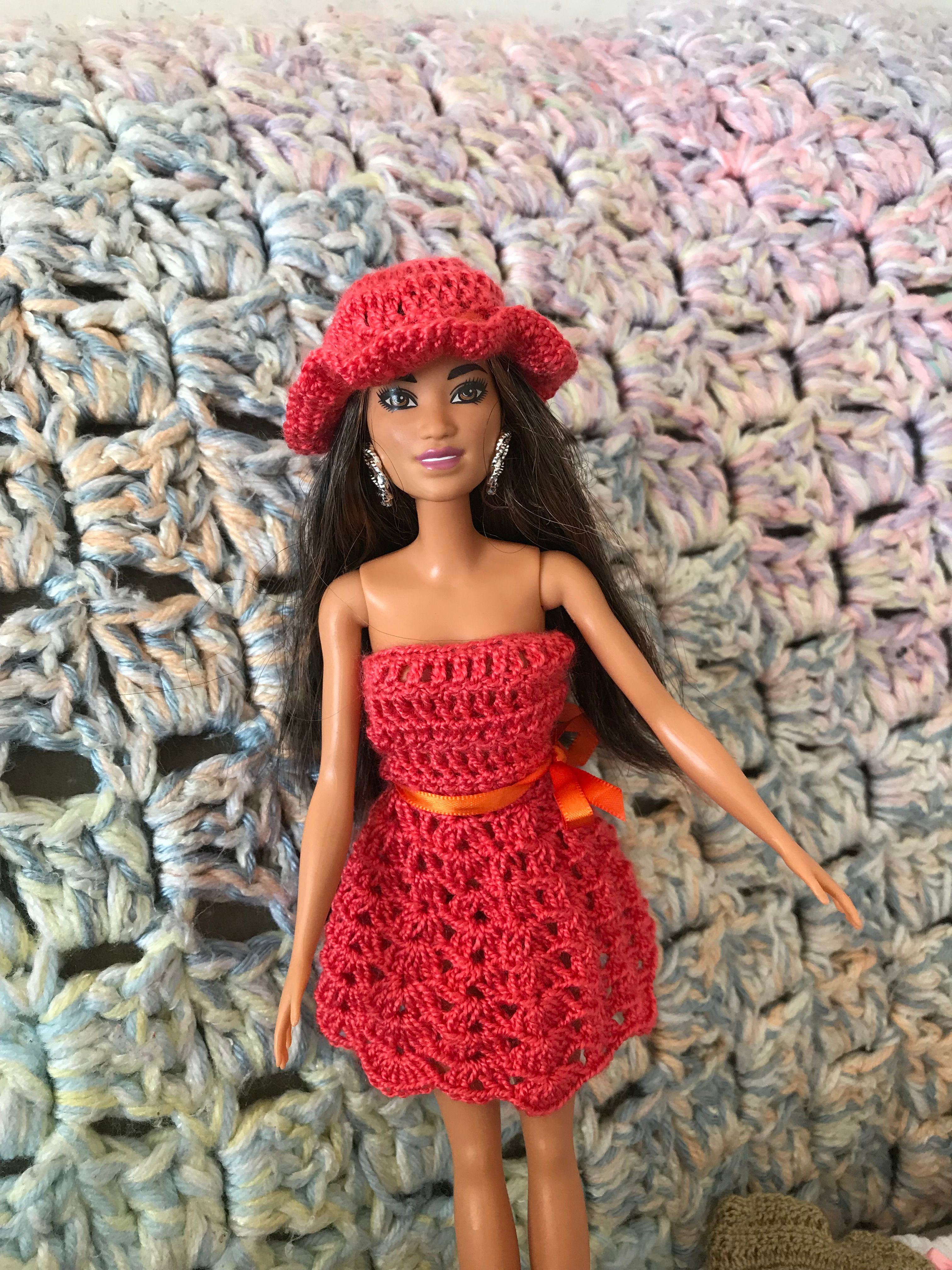 Grandma made dresses for barbies. In the back, you can see my couch cover that I made from my mom's scraps. I can make 10 of these and still have yarn for years.
But I didn't have this confidence when I just started.
Even though I have been a writer all my life, the idea of writing on a blockchain (you can't delete after SEVEN DAYS!) was scary for me. Then there was also the learning curve that came with writing for steemit. There was so much information everywhere, that my brain felt a little bit swollen for a few months.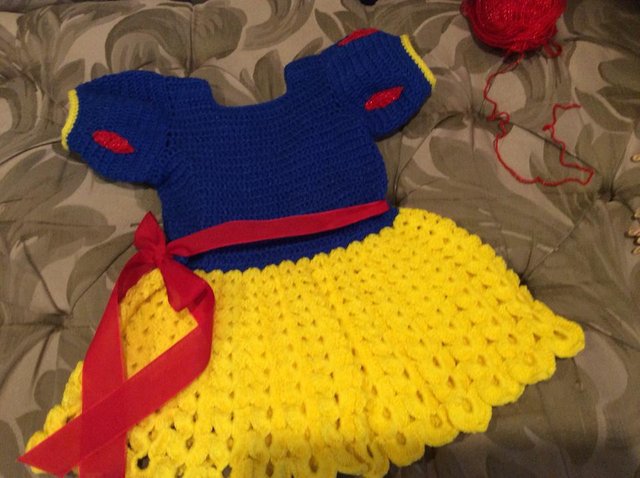 my mom's crochet snow white dress, made for a princess themed party
If it wouldn't have been for communities like #needleworkmonday, I would not have been able to build my confidence, audience, and sense of community.
#needleworkmonday is one of those communities that mirrors real life. There are half finished projects, projects-gone-wrong, projects the have no purpose except for existing, projects that tell stories (in chapters), up cycled projects, and lots and lots of really nice, supportive people.
I love posting on a given monday, and knowing that other needleworkers are going to come say hello in my post.
tiny little easter baskets she made for me. She makes big ones for the grandkids, and small little ones for her own adult children. You can see her table cloth right under there, its crochet too - made for her by a dear friend.
Two needleworkers who have made an impact on me are @neumannsalva and of course @crosheille.
@neumannsalva has a certain flavor when showing off her work, that makes her posts just as artistic as her work. You get to see a whole story of the needles and yarns along with the personality that comes with it. There's something pleasing about watching her enjoy herself while showing off her work. It makes me want to crochet stuff so that I can go take fun pictures! She needleworks for herself and I love her for it.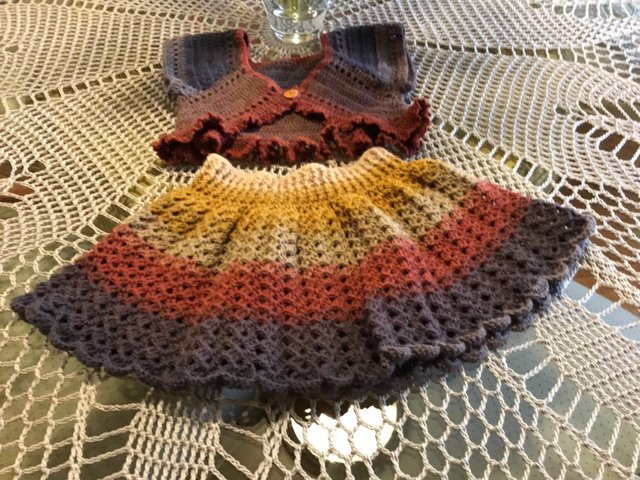 vest and skirt combination made for my middle child
@crosheille is just an all around beam of light shining bright enough to guide the rest of us. Its fun to watch her work. She's on discord, creating communities, home-schooling kiddos, making new ones, and keeping a light happy smile the whole time. She lets herself try new things, she puts herself out there, and she leads by example.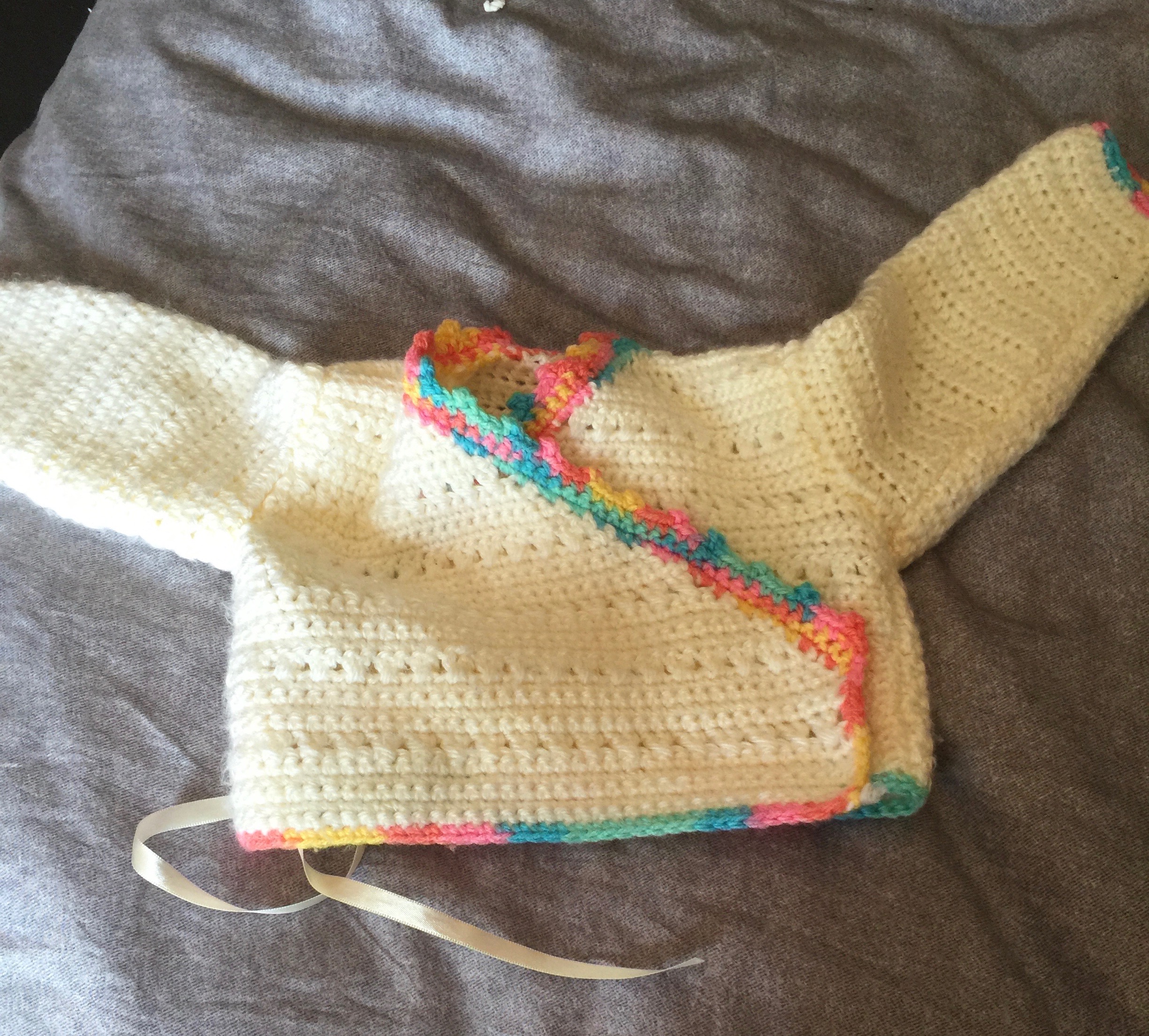 tiny little baby cardigan
I recommend anyone who likes working with needles (I haven't seen any tattoos I don't think, which would be a really cool addition) and is on steemit to join the growing community.
For those who run out of writing topics, its a fun way to share a story. For those who are writing at a certain rhythm, it helps you stop and reflect on your work here on steemit.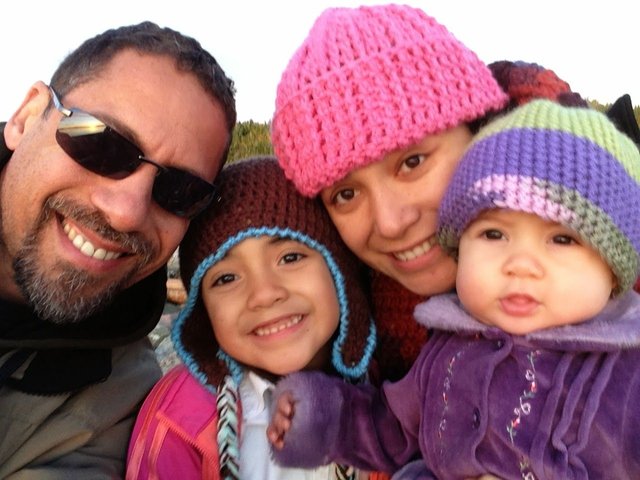 hats and lots of hats
Steemit is a social media platform. You must be social to succeed! Might as well be social with people who have similar hobbies as you.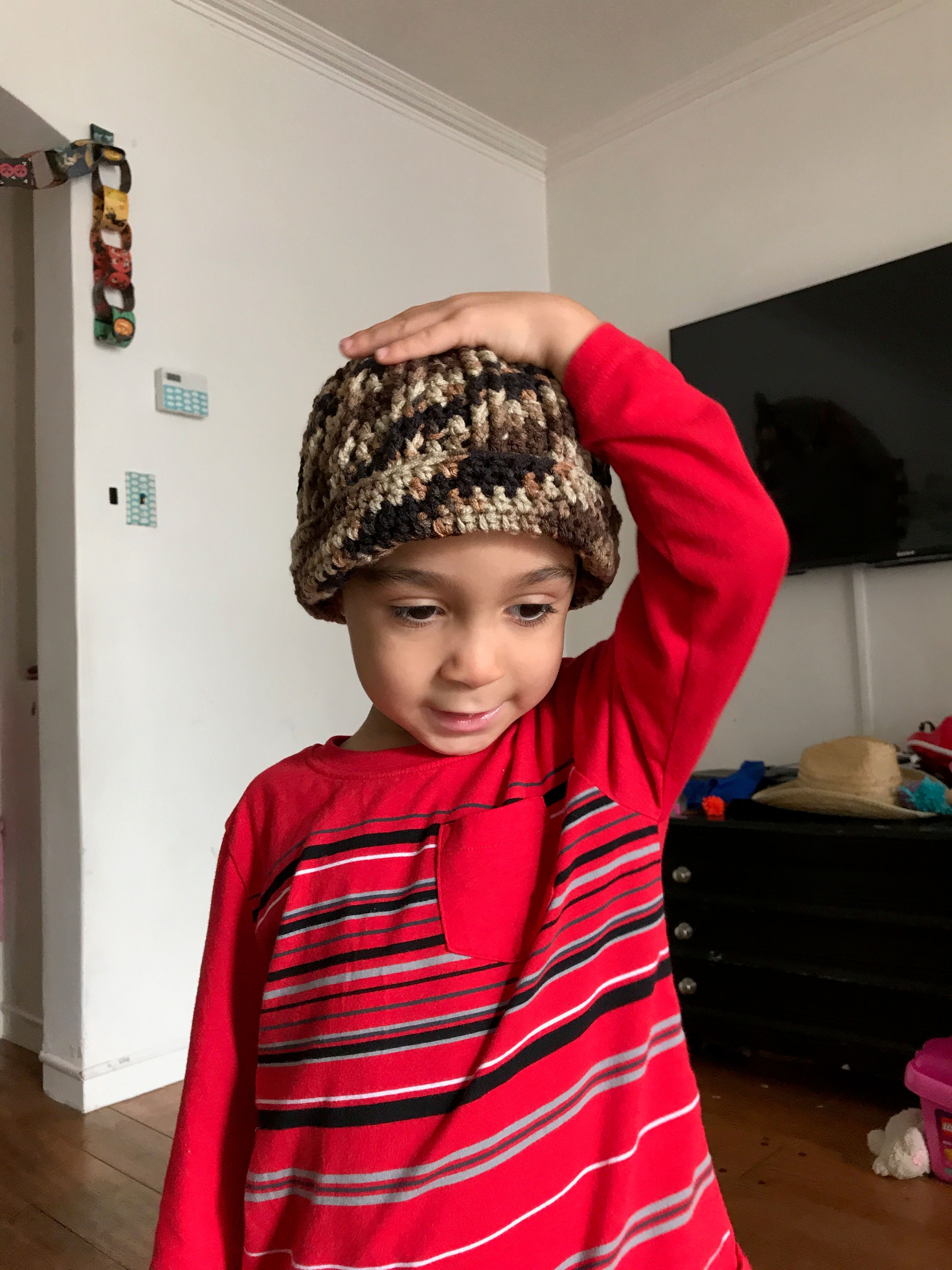 for the boy too. She likes to let them choose their color combinations. This chocolate hat happened because I wouldn't give him chocolate one day, so grandma made him a chocolate hat he can have whenever he wants
Thank you for taking the time to visit me today. Ive peppered this blog post with some of my mom's crochet work. She is not a needleworker on steemit, but she is my favorite needleworker.
---
If you are a Mama blogger on steemit, and would love to join a community of mamas on discord, click on the banner below! Don't know what discord it? Ask in the comments.