I finished one slipper today and now I have to decide if the slipper will become a bootie or if it will remain a slipper.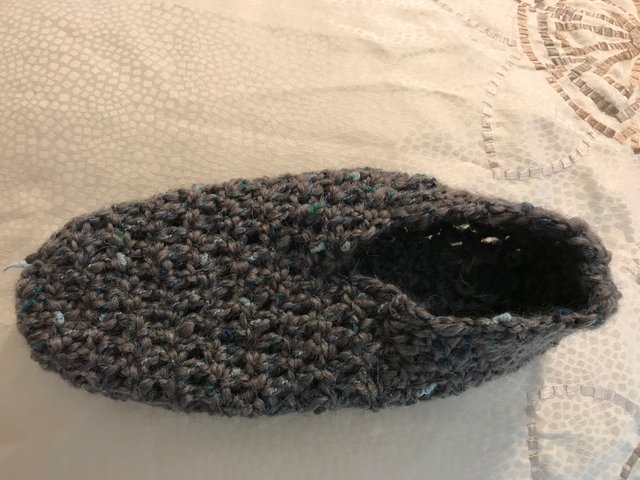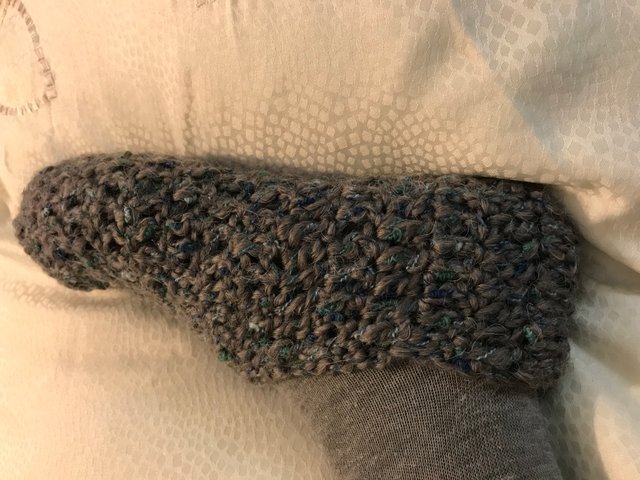 I took some progress pictures since I was not following a pattern. I used my own foot as a guide as I worked.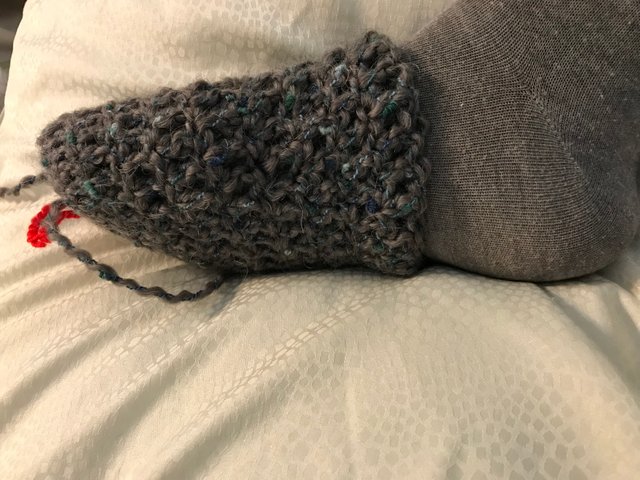 I used the information from a video in a previous post where the lady showed turning the slipper when you get to the ankle.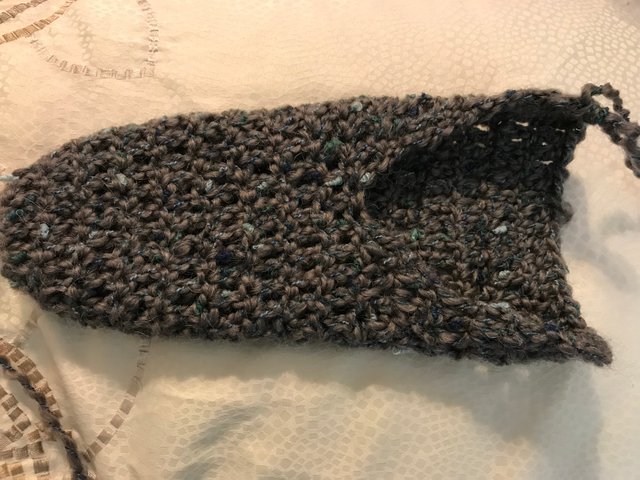 This is how you create the opening for your ankle. You continue to crochet until you have the length necessary to meet behind your ankle since the bootie will be joined with a slip stitch in the back of your foot.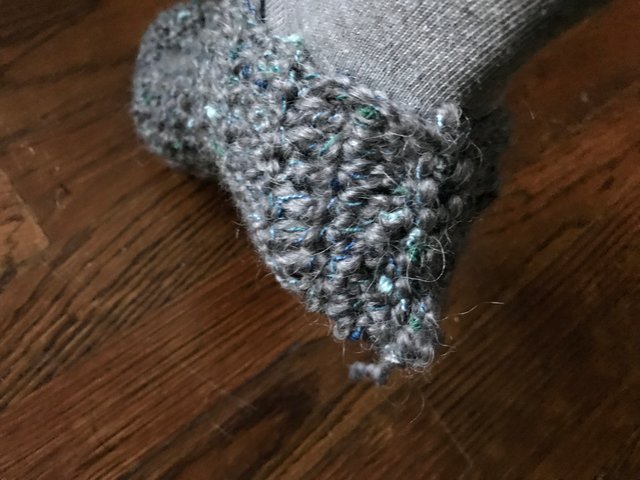 I took this apart once I saw how it looked. I then turned the slipper inside out and slip stictched the two halves together.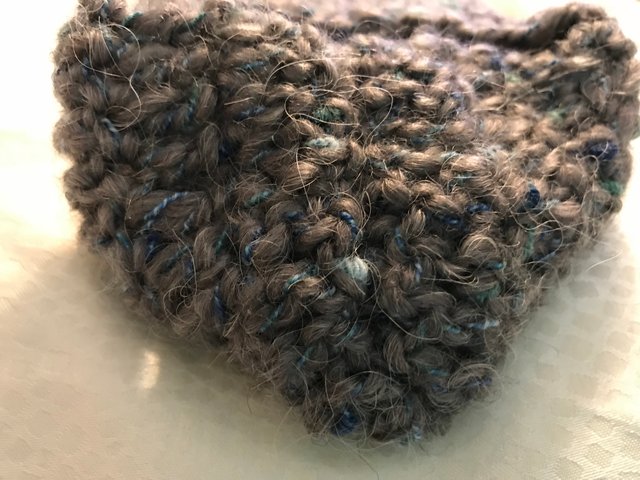 This picture shows the back of the slipper up close. Notice how smooth it looks now. I am ready to make the second slipper, and I think that I will write down my steps so that I can replicate the pattern easily.
I would like to make a pair of these slippers for my 90 year old mother. Her feet swells due to medical issues and I realized while I was constructing my slipper that I could make her a pair based on the size of her feet. They would definitely keep her feet warm in the winter without constricting her blood flow.
I'll post an update next Monday with both slippers completed and you'll get to see whether or not the slippers turned into booties. We'll see.