This week, I'm midway through an interesting project!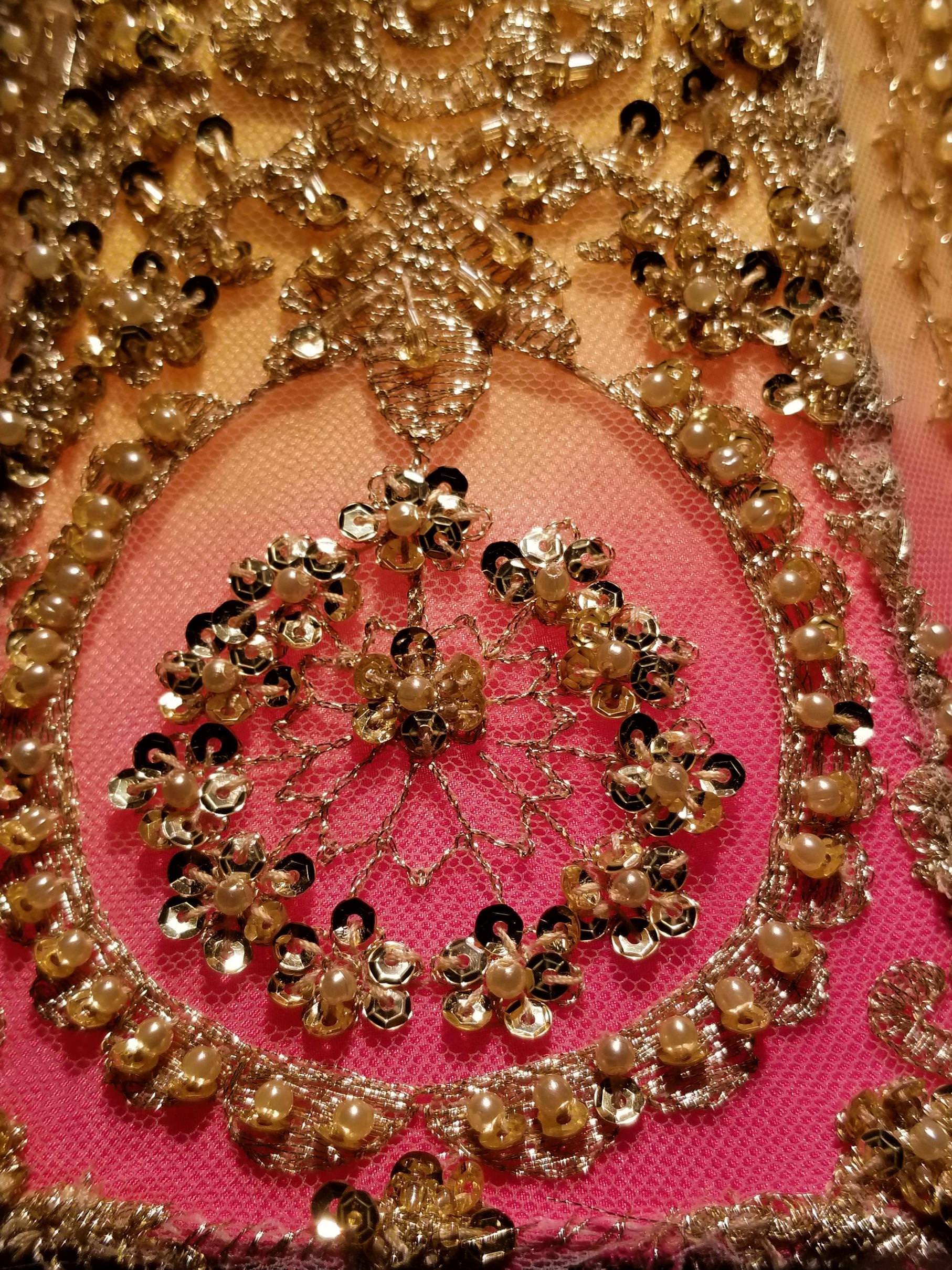 The Project
I've had a dusty old dirty lampshade on a boudoir-sized lamp in my spare bedroom for far longer than I would like to admit. I decided to strip it down and make a hanging lamp out of it. This shade fits into my overall project of making an installation with several hanging lamps.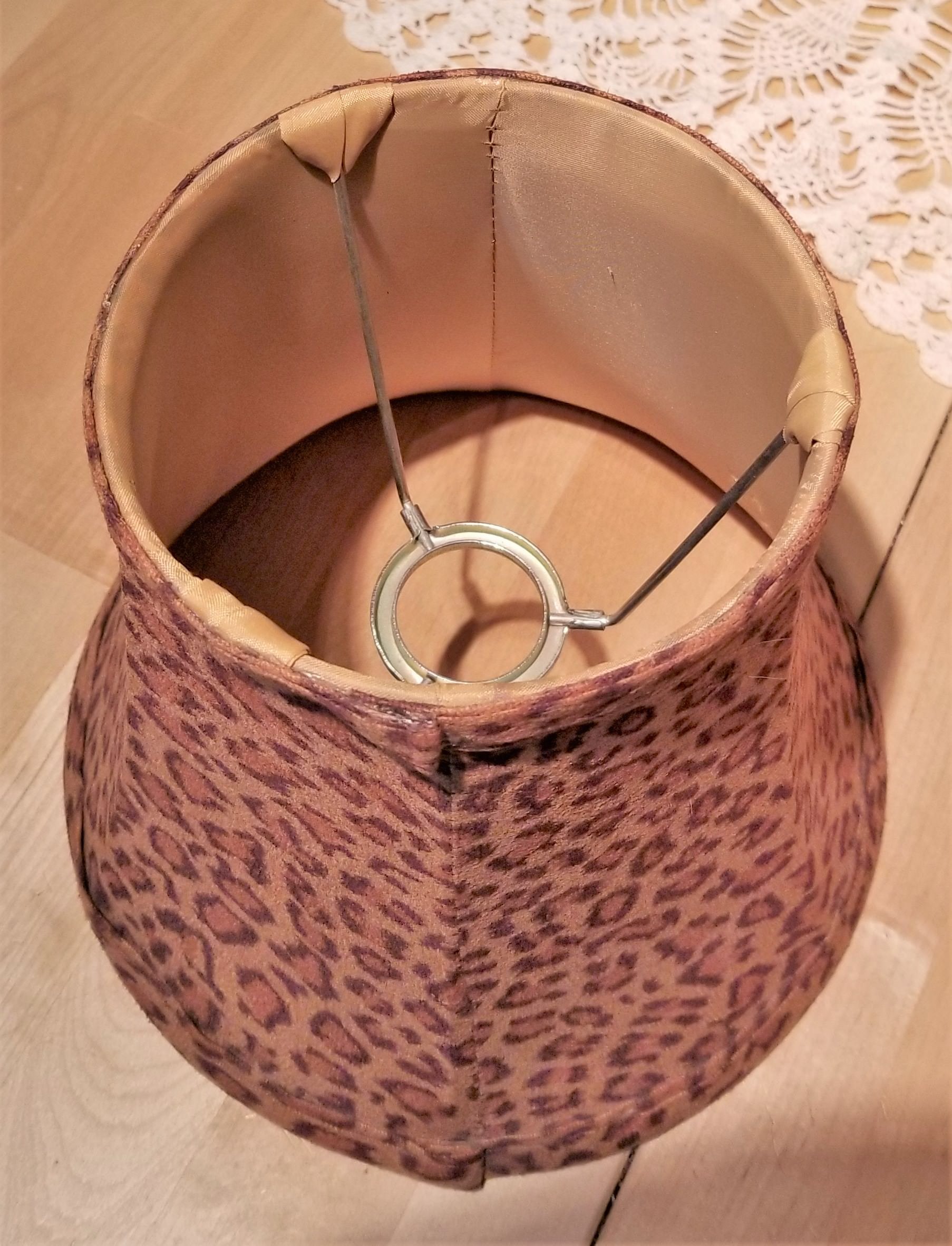 As you can see, the shade has a funky old "cheetah" pattern, but a wonderful "Uno" fitting that will allow me to adapt it to hang with ease. I bought several hanging fittings from Ikea, which are sold to use with paper lampshades.


The Process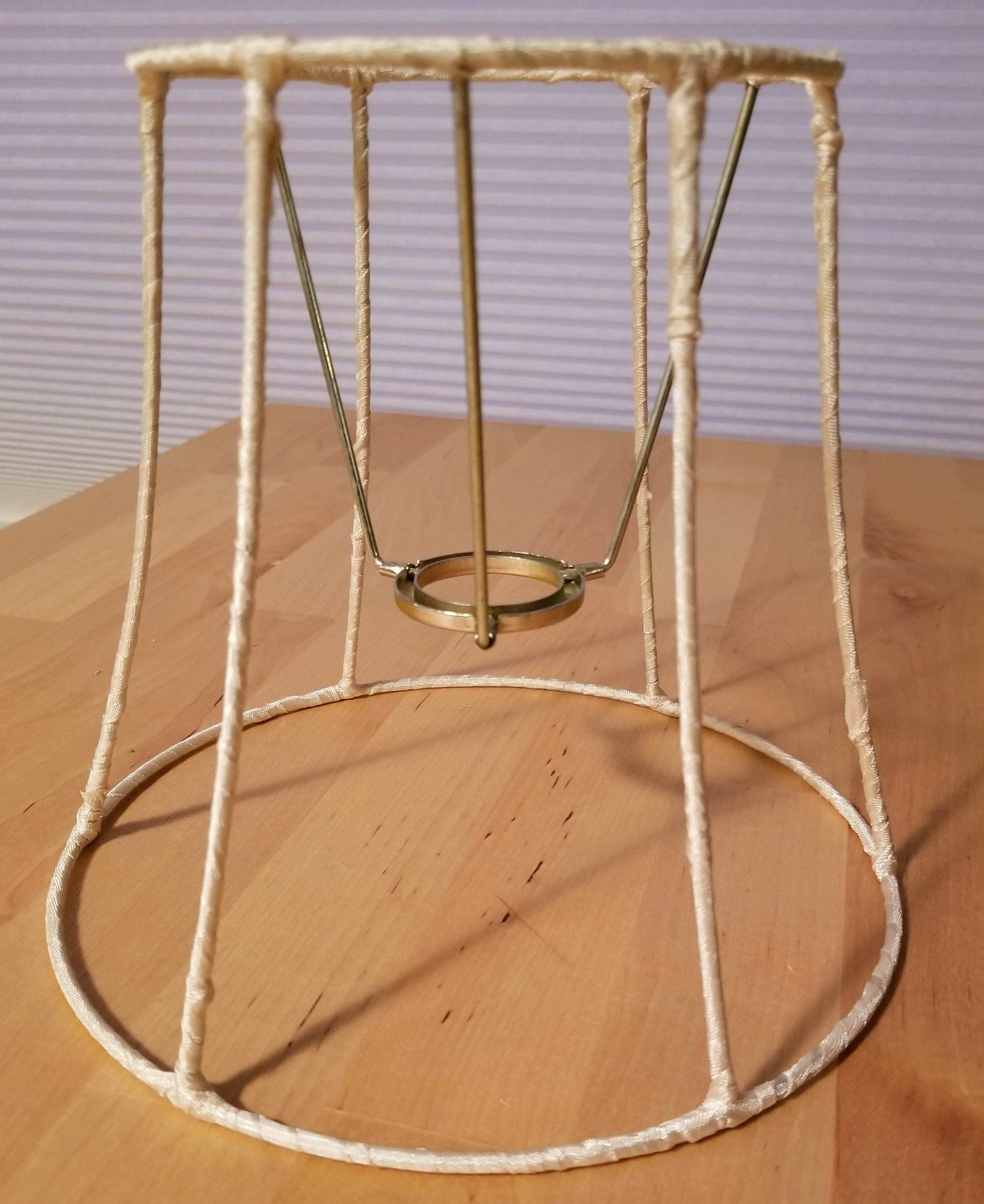 Once I tore off all the cheetah fabric and scraped off the glue (who uses glue, anyway!?!), I wrapped the wires in preparation for fabric.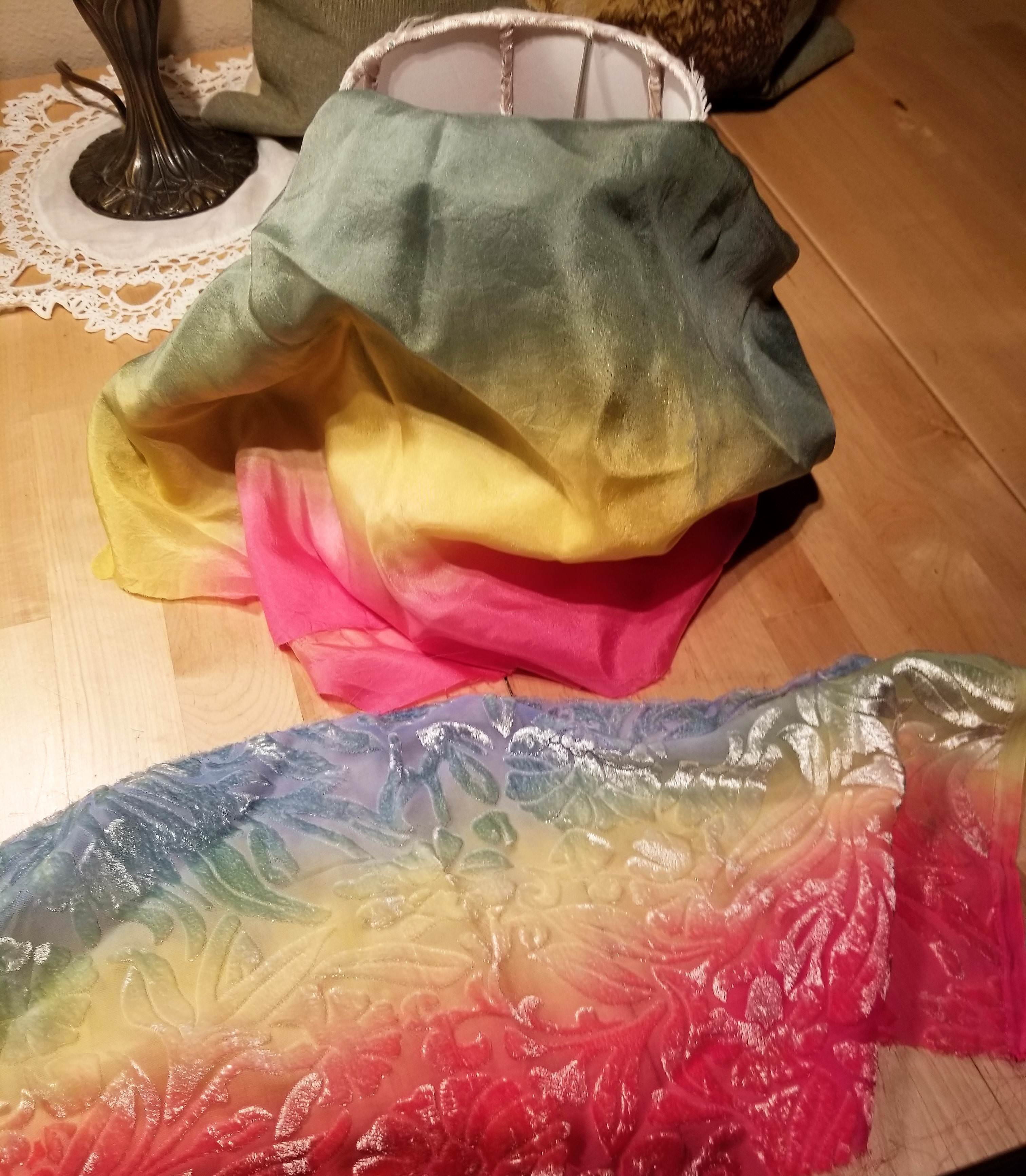 Here's the funny part. I had visions of some cool-looking hippy rainbow "look" for this shade. I figured, since it is not a Victorian frame like my others, I could just do whatever I wanted.
So I diligently got to work dyeing my white silk habotai. What I ended-up with is some horrifying Rastafarian/Nepalese look in the habotai, and the desired color blend (albeit too pale) in the silk velvet. Auugh!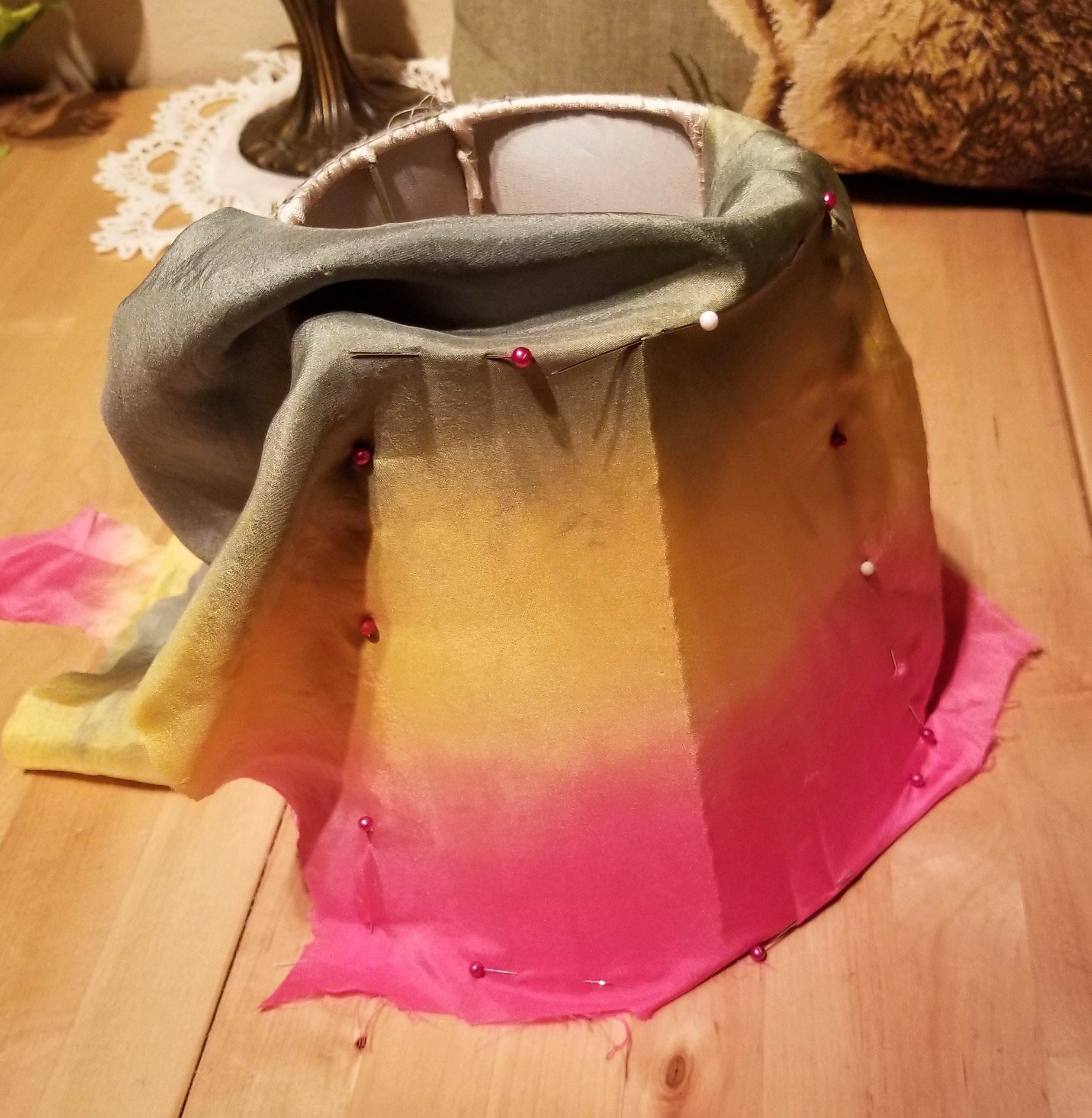 Grumpily, I got to work sewing the silk on to the frame. Here's and in-work shot. As it came to life, I could not bear the thought of covering it with the rainbow-dyed velvet. I needed another option.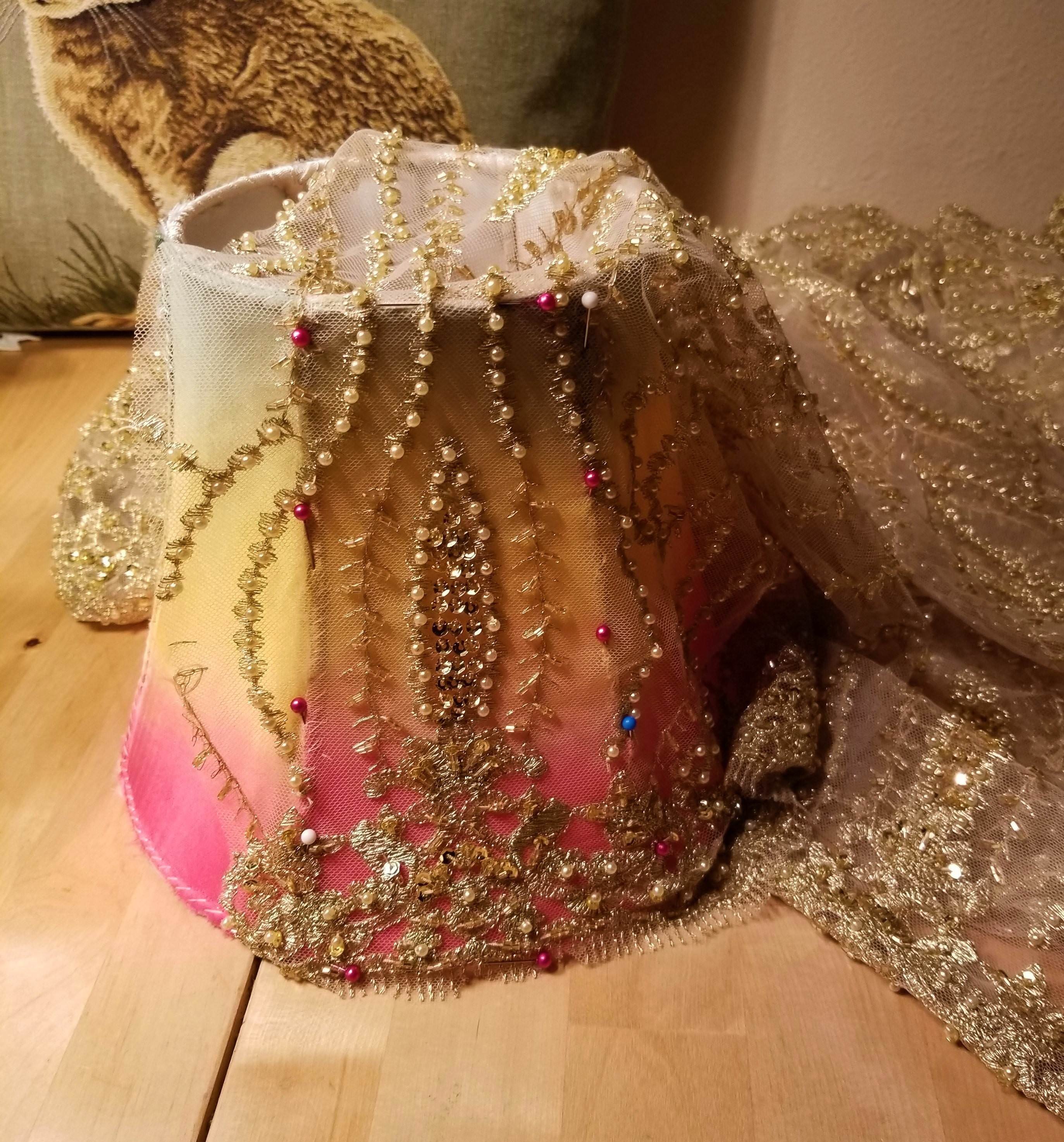 While farting around on the internet trying to figure out how this color combination could look like anything other than a Bob Marley poster, I stumbled across the magic of Bollywood! All I needed was some glitzy lace and the right beads! See above for insanely glitzy lace that does not photograph with the same degree of "bling" as in real life.
This lace has it all - gold threads, pearls, gold tube beads and sequins!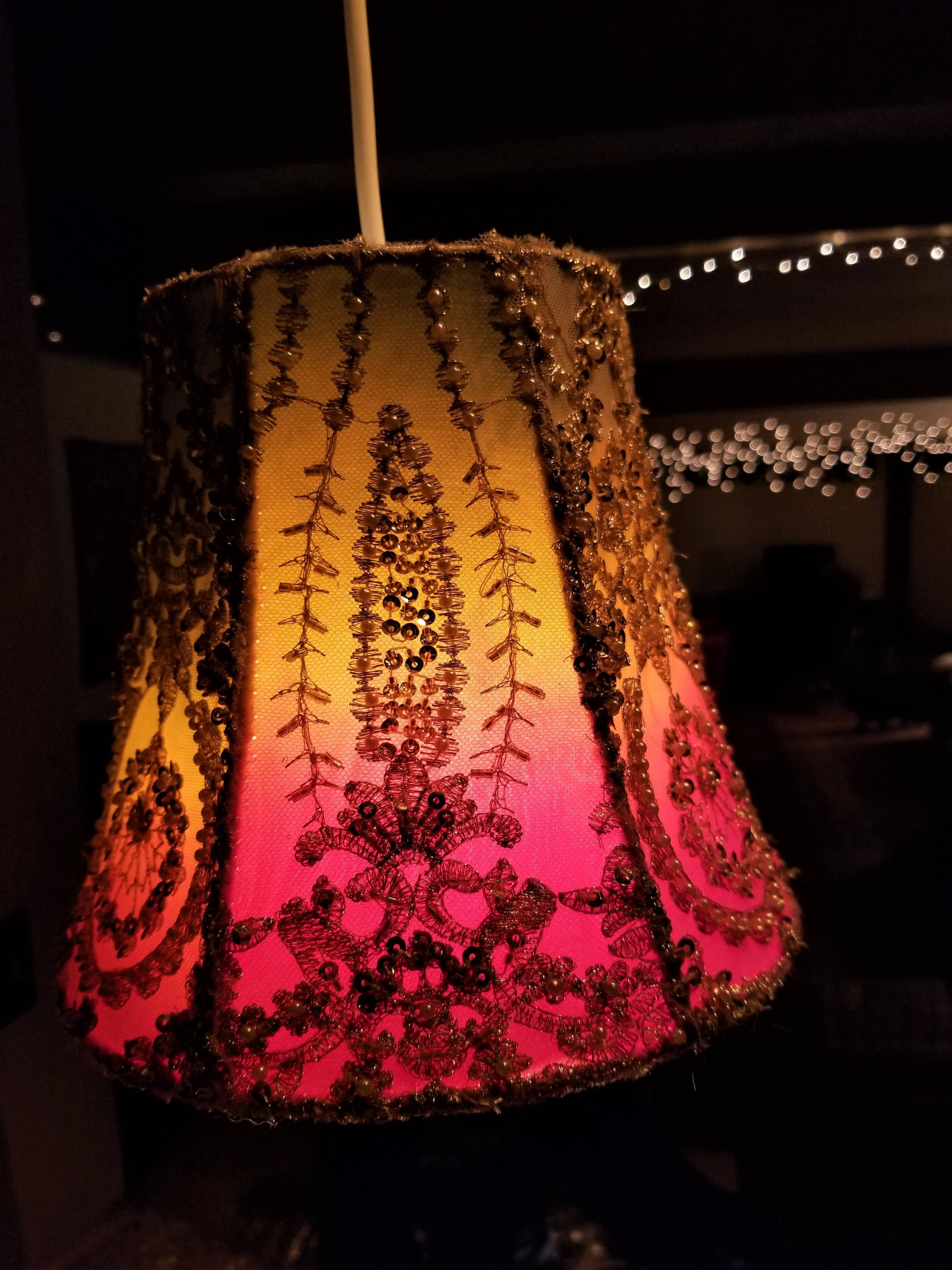 Clearly, this project is still underway. One side of the hexagonal shape has lace that is still only pinned-on, and one side is still naked. But I thought you might get a kick out of seeing the process, and I'm really excited about trying to make this style as, it is very new to me.
I've ordered the beads which I believe will arrive early this week. Once I settle on a master strand, I'll hand-string about 70 strands and sew them on. I'm still undecided about adding final trim to this one so, more to come on that.
I don't normally blog about unfinished lamps because I think it takes the "zing" out of the finished lamp post. But this time I'll follow-up with a post about the finished lamp so you can get a peek at it when it is done. Yay!