I saved this blog for today especially cause i am a #needleworkmonday fan.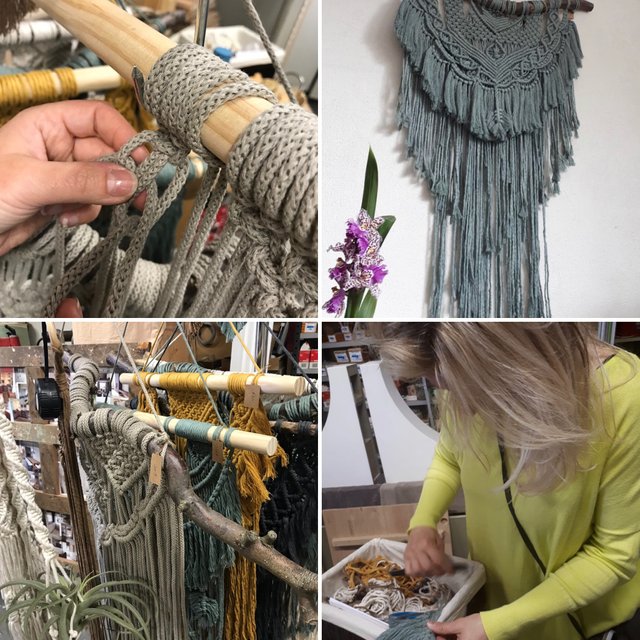 I went to a workshop macramé, my friend sells wallwoodmacra's. A piece of wood, recycle or upcycle a piece of wood, and make a new artwork Made of knots.
I helped make the petrol green one and i Made a key chain. There are hundreds off video's online and
It was a Nice new thing to learn. And when i told my mum she said that when she was young she did alot of macramé !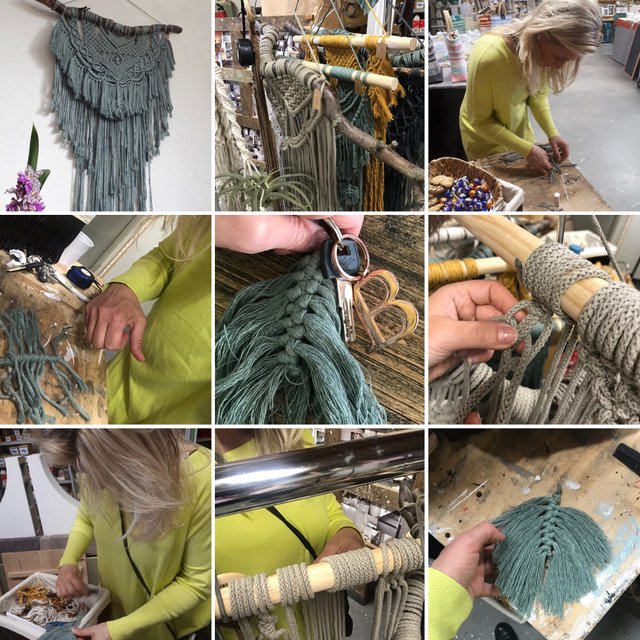 Thanks for stopping by, its appreciated
And remember Focus on Being creative instead of Being busy ! Or become a #powerhousecreatives
"Consistent Actions Create Consistent Results"
"Not everyone is a blogger but everyone has something great to offer"
Lover of Life and L❤️ve in General - @brittandjosie


I fully support witness and developer group @blockbrothers for the Steem blockchain. If you want to support them, they would appreciate your vote here.


They build Steemify, a notification app for your Steemit account for iOS.
Get it Here:





Member off the #steemitmamas #steemterminal #powerhousecreatives #needleworkmonday and #payitforward and on Discord @ brittandjosie3488
COME AND JOIN !

Sources used : My own private stock collection, Pixabay and Pexels and with others its mentioned in my blog.

I would like to thank all my STEEMIT friends who have been supporting me. Feel free to leave me any feedback.