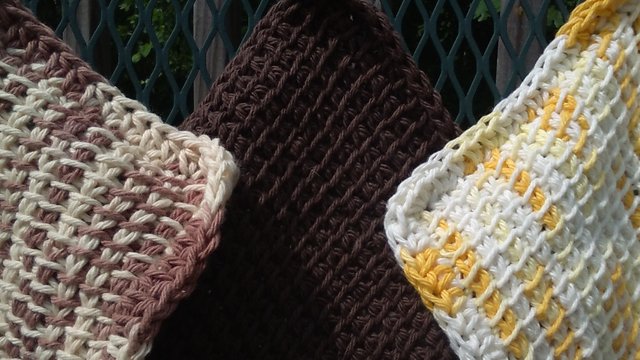 Ours is a Handmade Homestead. Today's feature is a perfect example of this homemade quality that is at the essence of our daily life.
The cotton dishcloth is a staple in kitchens across time and space. I feel everyone of you reading will easily conjure up an image of a time in your life where a homemade cotton dishcloth was in service at the sink.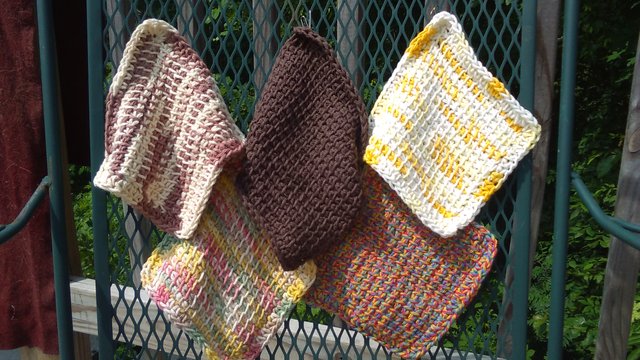 This new dishcloth pattern is the first one of my own design. I have yet to name it. I am currently working on writing the pattern to share.
It began with an effort to perfect the one Tunisian crochet stitch I had learned years ago. Many attempts and lots of ~unique~ sizes and shapes later, I have found a pattern I Love.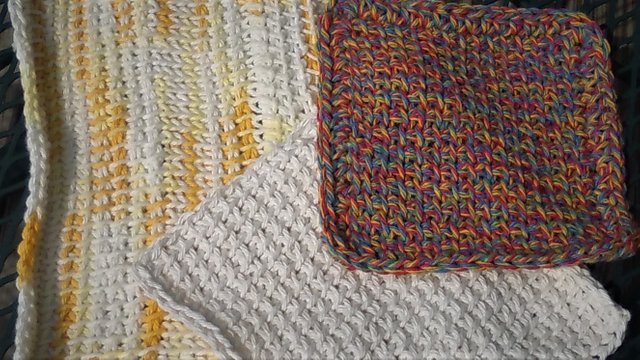 I had fun working up a set of these to use in my new sink. The homestead is about to get running water, hot and cold!
The sink will be the point from where the whole kitchen design will be centered, I want it to feel beautiful and homey.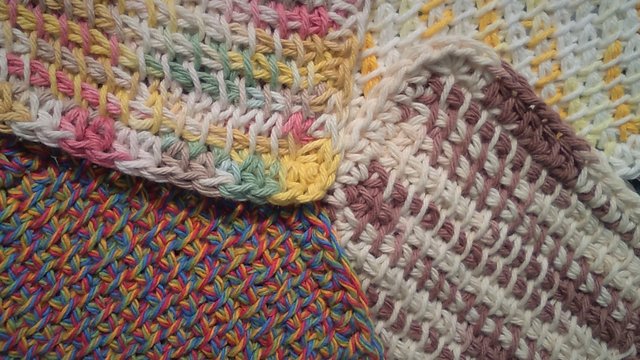 These special dishcloths will help instill that feeling of Handmade Love that is the Spirit of the Kitchen at Borrowed Earth Homestead.
Thanks for Reading.
Stay tuned for the new pattern.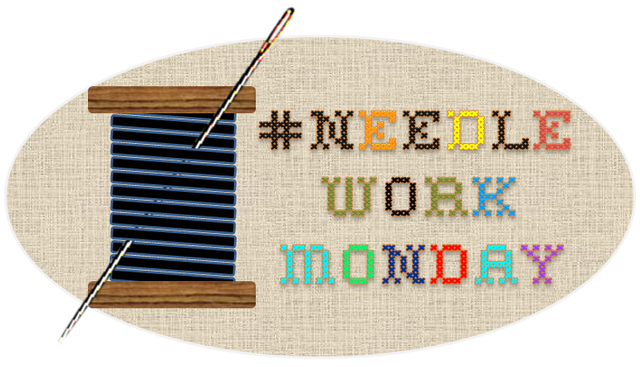 ---
~all text and images are my own unless otherwise credited~
---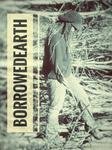 Just a Girl...
Living, Loving and Dancing her way to Wholeness with the help of a Mountaintop and a Purpose.
Follow the Adventure
---