I have spent one day a week teaching some local girls how to quilt over the last few months. One of the girls finally finished her quilt recently and she was so excited! Meet Ofelina and her pretty quilt!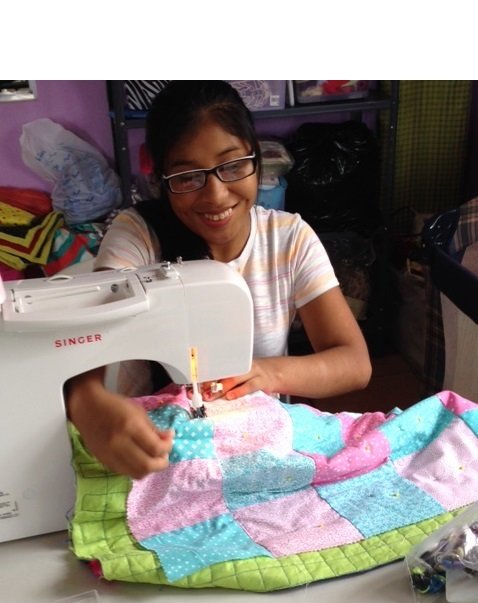 A little background: The 5 girls I have been teaching are part of an orphan graduate program. They do not have families, but have aged out of the orphan system and live at a nearby location learning life skills in order to take care of themselves soon. They can stay in the program for about two years where they learn English, sewing skills, how to clean, etc.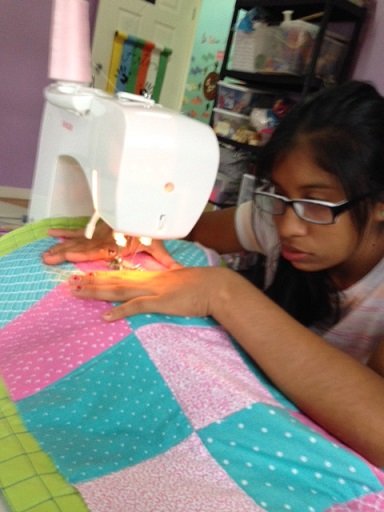 Ofelina got to start working on her quilt first. The top of the quilt was already completed by someone else who had started teaching them to sew, but had not helped them complete the project. We decided on a solid back and then to put a quilted material inside as the batting (green). She quilted in straight lines following the squares on the front. After some machine difficulties, it was finally finished!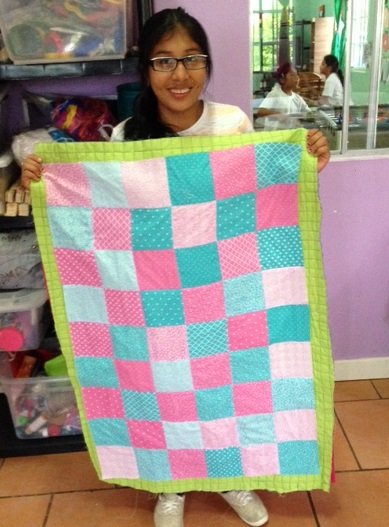 This girl wanted to get this project done as soon as possible! I was constantly telling her to slow down and sew a straight line. Let's just say I ended up picking about half of the stitches out at various times and having her resew them. We were thankful for a seam ripper! We were both so happy when the last stitches went into the binding and the quilt was complete!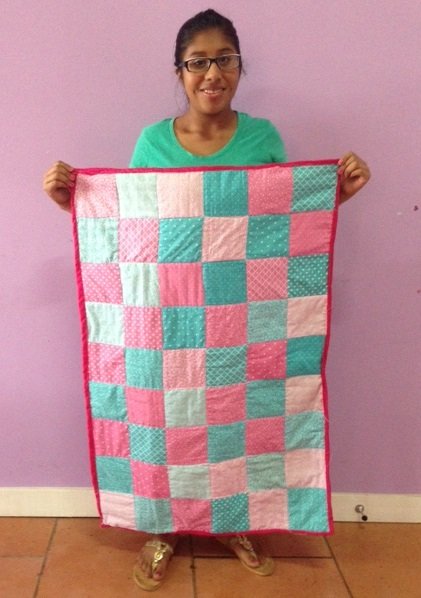 .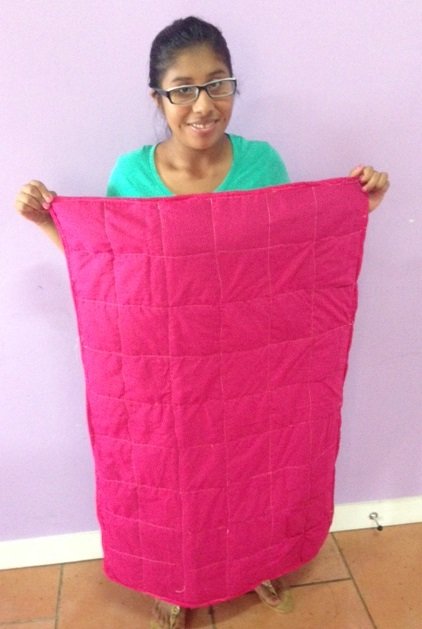 She was so proud of herself for finishing the quilt and I'm proud of her as well! We got to know each other much better during the whole process. She learned some English and I definitely got to put my Spanish to the test! This girl may not have been the best at following directions, but she's such a sweetheart and has a great smile!
---
---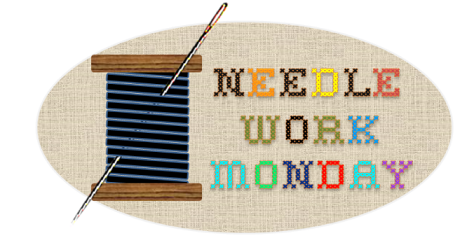 #Needleworkmonday created by @crosheille
---
---
Are you interested in visiting Panama to learn more about moving here? Check out Panama Relocation Tours if so. This tour will take you to many cities in the area where expats have settled and introduce you to many helpful people. Each tour is 5 nights and 6 days across the entire country (and you get to meet me)! The December Panama Relocation Tour is currently 10% off!