Re Drafting The 2017 NBA Class
Re Drafting The 2017 NBA Class
1. 76ERS: Donovan Mitchell | ORIGINAL: MARKELLE FULTZ
When thinking of redrafting, I think how the player would fit the current roster. The starting shooting guard for the 76ers is currently JJ Redick. He is a nice veteran in the locker room, but shot making is missing on this team. Ben Simmons is an amazing creator, but he has no shot. Joel Embiid is an incredible talent, but he is a post/stretch presence 4/5 player. Robert Covington is a small forward 3, TJ McConnell (The GOAT) is a nice glue guy who is to short to play anything other than the 1….. & that leaves the Shooting Guard 2 spot missing.
Donovan Mitchell is the surprise player of the year. At 6'3 he is a clear combo guard. Utah has given him the reigns and he has not buckled, in fact just the opposite. He leads there team in scoring on an incredibly impressive 10 game win streak. The funny thing about this is if the 76ers even came remotely close to hitting on this pick, imagine how good there team would be.
2. LAKERS: Jayson Tatum | ORIGINAL: LONZO BALL
Tatum has thrived with just the seventh-highest usage rating of Boston's eight primary players. He has an advanced all around game, and it is safe to say the Ball Family is already wearing out there welcome. I don't care how nice a kid Lonzo is, do you really think Magic Johnson, possibly the great basketball player who ever lived, needs to listen to Lavar's nonsense.
Lonzo has been injured most of the season, struggled shooting, & Lavar's recent comments about Luke Walton/ saying Lonzo won't resign unless his two brothers make the team is already hurting his trade value. This draft is so deep, and so many good players were available, the headache that is the Ball Family isn't worth it.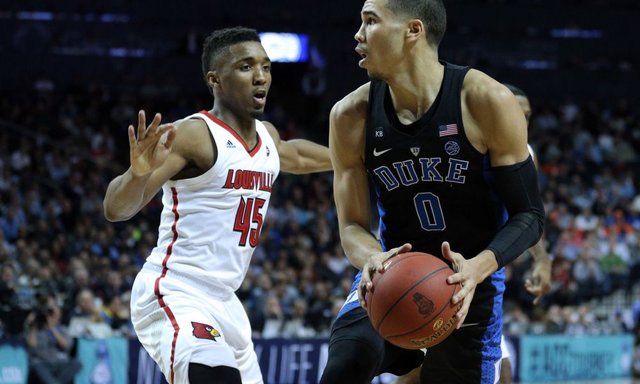 3. CELTICS: Lauri Markannan | ORIGINAL: JAYSON TATUM
Markkanen, a 7 foot unicorn who looks to be the next Porzingis. He is the youngest player to hit 100 3 pointers. He recently knocked in eight 3-pointers, matching Nowitzki's record for the most 3 -pointers by a 7-footer in a single game. There's considerable scoring potential in a 7-footer with his skill level. The Celtics are a well oiled machine, and he would have fit this system beautifully.
At one point when Phil Jackson made it known that he was going to shop Porzingis last summer, the Celtics were the only team that made a push. The report came back that the asking price for Kristaps was laughable, but who knew the second coming could have fallen into the Celtics laps. I think there perfectly happy with Tatum, but in this redraft with him already being taken #2, Markannan would have been the next best fit.
4. SUNS: Dennis Smith Jr | ORIGINAL: JOSH JACKSON
Smith may have the highest ceiling of any of the top-end point guards in this class. He's a high flier who torches by defenders off the dribble, makes shots from three-point range, and finds teammates for good looks. You know who he reminds me a lot of, Eric Bledsoe…. And while the Suns couldn't predict that Eric Bledsoe would tweet "I don't want to be here" within the first 2 weeks of the season, Dennis Smith Jr would have been the perfect guy to hand the torch too. Him & Devin Booker who have been an exciting 1/2 combination for years to come.
5. KINGS: DE'AAron Fox ORIGINAL: DE'AARON FOX
Fox hasn't broken out yet, but I think the Kings made the right choice here. He has definitely shown signs of greatness, and I think I do see the Wall/ Westbrook comparisons coming to light in the next 2-3 years. The Kings are having another pathetic season, but De'AAaron isn't to blame.
6. MAGIC: KYLE KUZMA | ORIGINAL: Jonathan Isaacs
Kuzma gives the Magic a much needed future star. They can't attract top free agents, and currently the team is built around Evan Fournier. Seriously…. Evan Fournier???! Kuzma would have come onto the Magic and immediately demanded attention, another functional combo forward to go with Jonathan Simmons. The Orlando Magic are an absolute head scratcher. There roster really isn't that bad, but its the consistent poor draft choices and questionable trades that hamper this franchise.
7. BULLS: BAM ADEBAYO or Jordan Bell | ORIGINAL: LAURI MARKKANEN
Maybe its my Heat bias, but Bam Adebayo is an absolute beast. He snatches rebounds, blocks shots, and is an elite athlete. On a team like the Bulls, where Zach Lavine, Kriss Dunn, and other young players at guard have the reigns to the team, having someone like Bam to simply play hard defense and be a disruptor would fit the team well.
I have also included Jordan Bell on this line, and yes I know, I know…. the idea of a redraft is to say who they were going to pick, not give you two options. But I did this for a reason. Jordan Bell & Bam Adebayo are one in the same. All the attributes they bring to a team are identical. Flip a coin, Bam or Bell,….. & yes the irony that the Bulls traded there last first round draft pick for cash, when it should have been Jordan Bell isn't lost on me.
8. KNICKS: Lonzo Ball | ORIGINAL: FRANK NTILIKINA
I gave long hard consideration to putting Ball #4 @ the Suns, but something deep down inside me said Lavar wasn't going to allow his son to end up in Phoenix….. Other than L.A, where else could the Big Baller Brand go?….. Sacramento, Orlando? I think not! Chicago would have been fine, but the Bulls don't need a PG. I think Lonzo in The Garden would have actually been fun, and if the Lakers passed on him like they should have, Lavar would have forced Lonzo onto the Knicks in one fashion or another.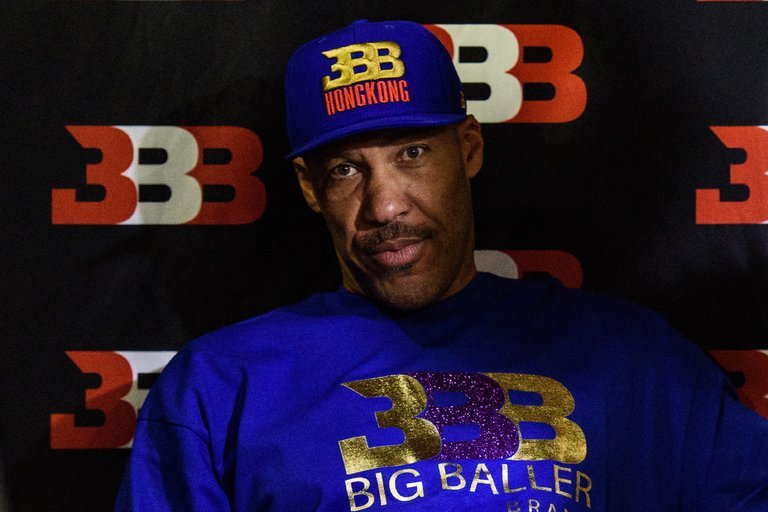 9. MAVERICKS: BAM ADEBAYO or Jordan Bell | ORIGINAL: DENNIS SMITH JR.
As mentioned with the Bulls. Bam & Bell are one in the same. There are enough guards in the league & G League, the Mavs would have found someone to take over if Dennis Smith Jr didn't drop. I don't think Frank Ntilikna is worth a top 10 pick, so I'm going with the elite pick and roll/ defensive athlete in either of these two options.
——
So who notices something missing from this top 9… Josh Jackson and his bad attitude, & oh ya thats right Markelle Fultz, the #1 overall pick, who the 76ers traded up to get, and gave up a potential top 5 pick next year. This organization is pathetic. If they had just stayed at #3 and drafted anyone in this top 7/8 they would be loaded.
All of these players are going to be future All Stars, and lets not forget future Hall Of Fame Talent Ben Simmons is technically part of this Rookie Class. This class is the best I have seen since 2003, and while these guys are playing valuable minutes for there team, Fultz is playing Virtual Reality video games to figure out how to shoot again. Are you Kidding me!! If he doesn't get it together quickly he will go down as the biggest bust in NBA history.