The NBA-Holes Column: Mid-Season Awards | Rookie of the Year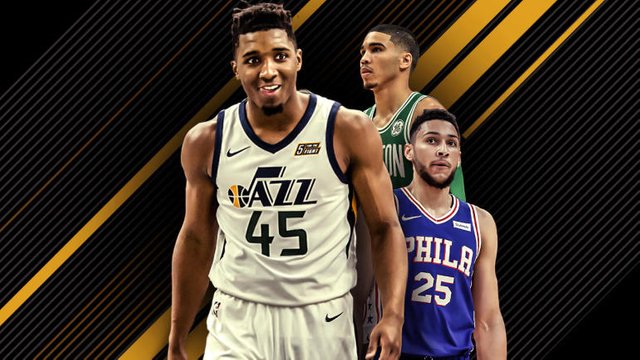 The NBA season has officially reach the halfway (give or take) point of the 82 game season. Over the course of the next week we'll take a look at the note-worthy teams and players thus far. Dishing out mid-season awards for the best (and worst) in the NBA. With the star studded draft class of 2018 in full swing, who is leading the back for Rookie of the Year
#3 Ben Simmons
The second most exciting piece of Philadelphia's "Process" has been making quite the impression so far this year. Even though Simmons technically is a rookie he was drafted #1 in the 2017 draft. As it seems to go with most of the 76ers recent draft picks, Simmons spent the entire first season sidelined. By all accounts that was the right move. He can into the season this year making an immediate impact for the Sixers. Just 4 games into his rookie campaign he recorded a triple-double. From the NBA record books:
More impressively, Simmons (21 points, 12 rebounds, 10 assists) joined Oscar Robertson and the immortal Hambone Williams as the only players to record a triple-double within their first four career games.
Less than one month laters Simmons did it again. Recording his second triple-double in just nine career games puts Simmons in the same category as two of the game's all-time greats. For one, Simmons became the second player in 76ers history to record two triple-doubles in the first nine games of a season. The only other player to do that was Wilt Chamberlain.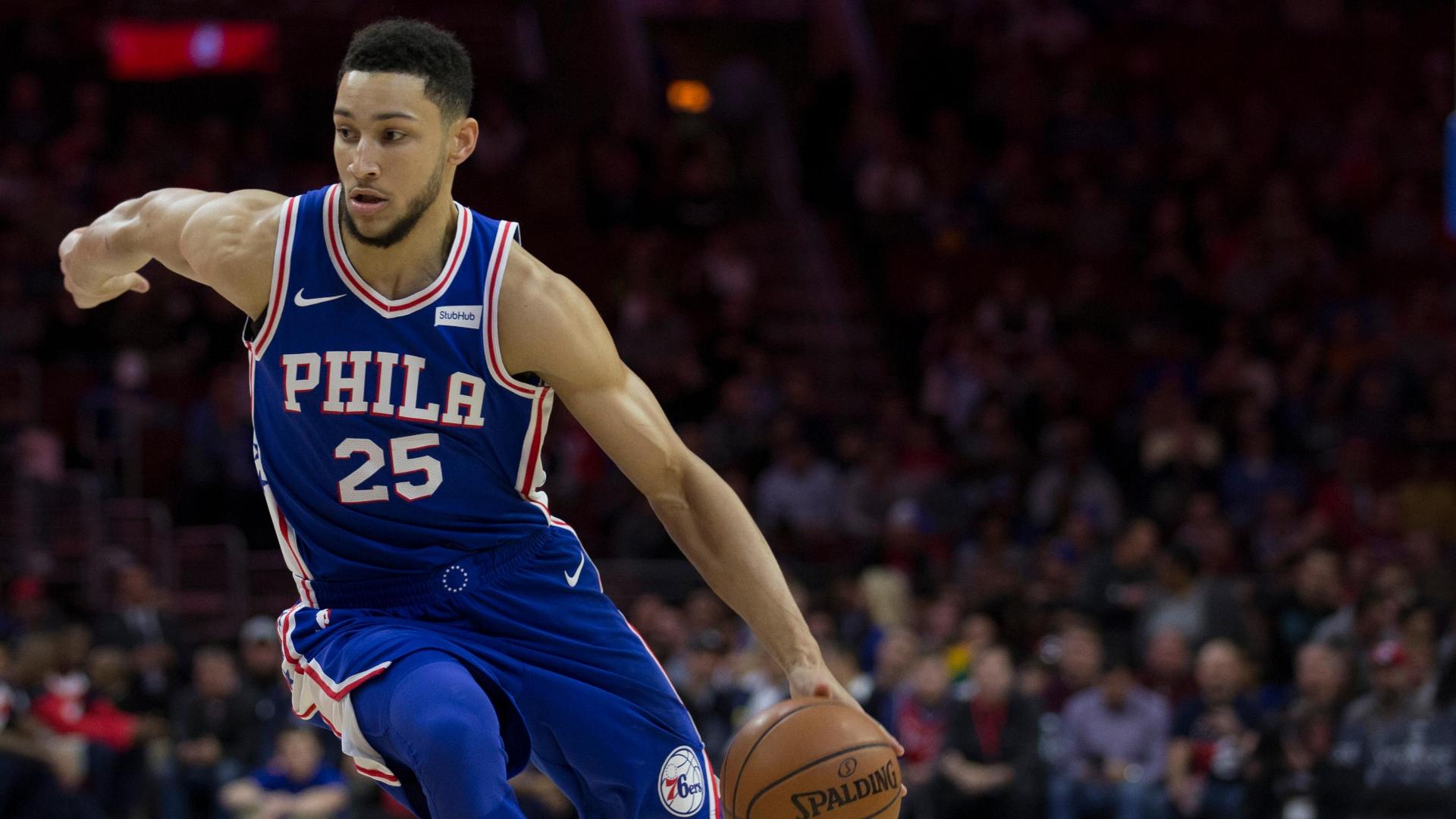 In addition, Simmons is now just the second rookie in NBA history to record two triple-doubles in the first nine games of their career. Before him, only Oscar Robertson had accomplished that feat.
Rarified air indeed.
Through 41 games, Simmons has been averaging an impressive stat-line:

However over the last two months Simmons has dropped off a bit in production. From 18-8-7 in Oct/Nov to 14-7.5-8 in December to 16-5-5 in the month of January. All good NBA coaches will tell you there is such a thing as the rookie wall. It appears Ben Simmons has hit his.
#2 Jayson Tatum
Tatum's success this season is a conundrum. A #3 overall pick is expected to be making some sort of impact on an NBA. But questions remains - is Jayson Tatum THIS good or is it the system - better yet does it even matter?
At 6' 8" Tatum is the arch type for the new ultra-switchable NBA. He can guard positions 1-4, handle the basketball and could have possible been the #1 pick in this years draft.

Despite being the #3 pick in the draft, he landed on a team, the Boston Celtics, who were the number 1 seed in the East last season. Currently playing for a top 5 coach in the NBA. Brad Stevens system is meant to maximize good players and make them look great. Being surrounded by one of the best passing bigs in the league, Al Horford and the scoring wizard that is Kyrie Irving, it is easy to see why Tatum is thriving. Most top picks are dropped into a team with little to no help, hence the reason these teams are picking in the lottery. As soon as these 19 year olds (yes Tatum is 19) arrive on the court they are looked upon as being the hopefully savior of the franchise. Think Anthony Davis in New Orleans, or more recently Lonzo Ball in LA. Often times these players are being set-up for failure. Lucky for Tatum the Celtics did not have those types of expectations for him.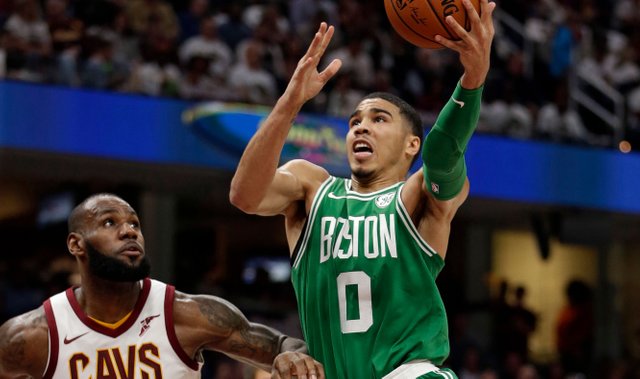 So the fact of the matter remains would Tatum be as good as he is on another team. Probably not. He would be the opposing team's top threat, whereas now he is either 3 or 4 depending on the kind of night Jaylen Brown is having. However would Tatum be putting up 90%?- 80%? -70% of the stats he is doing for the Celts? It really is hard to say. He is currently shooting 45% from 3-pt. The best percentage in the league. Ahead of Klay Thompson, Steph Curry, Buddy Hield, CJ McCollum, and Nikola Mirotic just to name a few. That would not be happening as a 1st option on another team. But the rest of his stats are very much rookie figures: 13 ppg, 5 rebs, and 1.3 ast. With the attention on Kyrie and the Celtics as a whole, I do not see Tatum getting the sole credit warranted by the voters for Rookie of the Year Honors.
Rookie of the Year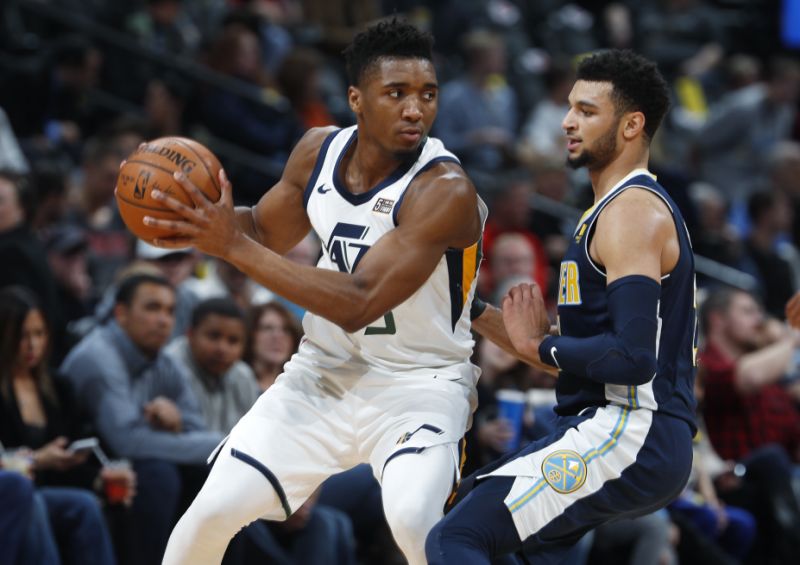 Donovan Mitchell
And they said it couldn't be done ... It would have gotten incredibly boring if Ben Simmons went the entire season as the best rookie in the league. Simmons was the heavy favorite for ROY honors according to Vegas. So thank goodness for Donovan Mitchell. Shooting 52 percent from the field and 44 percent on 3-pointers. Mitchell has become the talk of the league with his play recently, and has taken complete control of the Jazz offense to the tune of a 35 percent usage rate. Mitchell's ability to shoot and drive off of screens has made him incredibly effective on hand-offs, particularly at the top of the key. He and Derrick Favors run a ton of them, with a very high success rate because of Mitchell's ability to score from all three levels.
Mitchell was selected late in the lottery by a playoff team, plucked at No. 13 on the premise that the pro game might suit him better than the college game did. Without much question, it absolutely does. As early as Summer League, League executives and writers such as Zach Lowe and Mark Jones noticed Mitchell's potential.
Since 2000, there are only 7 rookies who have taken more shots than Mitchell averages per game. In almost all cases, those high-usage rookies shared responsibility for the offense with a teammate attempting a comparable number of shots. Damian Lillard had LaMarcus Aldridge. Blake Griffin had Eric Gordon. The closest thing Mitchell has is Rodney Hood, a sixth man who has missed nearly a third of the season to date.
Mitchell, in some ways, plays with a sophistication beyond most rookies. There are subtle responses and counters in his game that other guards take years to learn—the difference between getting a pull-up jumper or a layup after being chased off the three-point line. Just watch some of his highlights
One can see shades of a younger Dam Lillard in Mitchell's game, and even something of a young Carmelo Anthony. Not the physical presence but situationally there are similarities. Melo came into the league as a go-to scorer for an eventual eighth seed, offering the Nuggets an anchoring influence. Mitchell, in his own way, does the same.
Whether this is the best Mitchell will ever be, or he will continue to improve and evolve like all rookies do. Donovan Mitchell has become the post Gordon Hayward savior of Utah, and he has fully embraced it.
Follow me: @nba-ryder