The NBA-Holes Column: 2018 East All-Star Reserves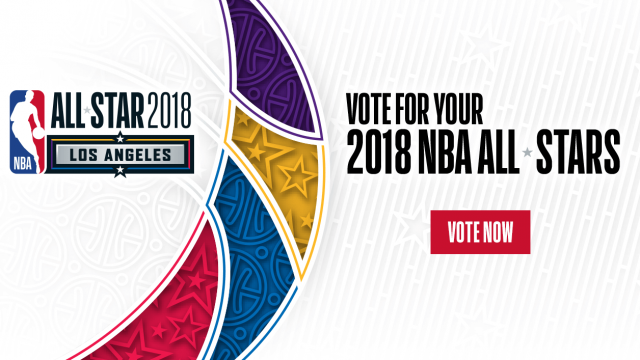 As the NBA nears the halfway point, All-star voting just closed on Jan. 15 at 11:59 p.m. ET. Before the Reserves are released on Jan 25rd. Unlike the starters, the reserves are chosen by the coaches. So the fan vote does not matter. Here are my picks for the East All-Stars Reserves
---
Frontcourt
Kristaps Porzingis (NYK)

Since being free of Phil Jackson and Carmelo Anthony, Porzingis has taken on the New York spotlight. There has been recent concern about his physical excretion. (https://nypost.com/2018/01/04/kristaps-porzingis-feeling-the-wear-and-tear-and-is-so-tired/) It is going to be interesting to see if anything comes from this. Taking on the load as the #1 option in a city such as NYC is not easy. Porzingis has all the tool to be that number 1 guy. The rim protection parlayed with the jumper makes him special given his size. He has been playing great this year. He should make the East All-star reserves this year.
Kevin Love (CLE)

While the Cavaliers are not without their drama, Kevin Love has quietly been a 20-10 guy for yet another season. His post up game is still effective against smaller defenders and can bring out big men to the 3 point line to create spacing for Lebron and Isaiah Thomas. While he may not be the player he was a few years ago, he still is a highly productive player and deserving of the All-star reserve nod.
Al Horford (BOS)

I would love to see Al Horford get another All-star game selection. The numbers this season do not pop out but he is so vital to the team. He is low key a huge reason for the success of the Boston Celtics this season. Kyrie gets all the attention but Horford does the necessary work to make a successful offense. From the high post passes to a cutting Kyrie, Jayson Tatum or Jaylen Brown, to the Pick-and-Roll poetry he still posseses, it might not be highlight reels but someone has got to do it.
Guard (Backcourt)
Ben Simmons (PHI)

It is quite the conundrum to think that Ben Simmons may not win Rookie of the Year but will be an All-star, yet his rookie competition cannot even crack the top 10 guards in the West (Donavan Mitchell). Simmons is incredibly talented, exactly what you would hope out of a former #1 overall draft pick. His shooting flaws are of real concern at the moment. He may never develop a reliable jumper, but at the moment he does not need it. He can score on just about anyone, and when giving the ability is a willing passer. The Embiid/ Simmons dynamic at current has been working. It will be exciting to see where this develops in the future. #trustTheprocess
Victor Oladipo (IND)

All the credit should go to the Indiana Pacers and Oladipo himself but seriously what are the Orlando Magic doing? Forget the year in OKC where Oladipo had to just stand there while Russel Westbrook had his "KD left" MVP revenge season. The Orlando Magic traded Oladipo just a year prior for Serge Ibaka, who they subsequently traded at the trade deadline (6 months later) for Terrence Ross. Why not just keep Oladipo? It just makes no sense what Orlando is doing. Truthfully do they even know? Regardless, Oladipo has been a revelation this year in Indiana. Fully deserving of an All-star selection.
Kyle Lowry (TOR)

Lowry is almost a sure bet from the coaches this year for a reserve spot. The Raptors are the 2nd best team in the East. They have a new look offense where they are taking 3's. Welcome to 2018 Toronto. Lowry continues to be the captain that sails the ship. As steady as ever, even with him on the tail end of his prime. There is not much competition in the East for guard spots when you really dig into the numbers. The combination of team wins and notoriety will be enough for Lowry to make the All-star team once again.
John Wall (WSH)?

This is the remaining East guards in terms of votes:
Dwyane Wade (CLE) 353,273

John Wall (WAS) 328,215

Isaiah Thomas (CLE) 252,552

Kyle Lowry (TOR) 176,590

Bradley Beal (WAS) 151,765

Jaylen Brown (BOS) 103,622
The fans will not be deciding this vote but just for perspective look at this list. Dwayne Wade is getting the legacy vote. Isaiah Thomas has miss all but a few games this entire season. Jaylen Brown is nice but too young and not development enough. That leaves Wall and Bradley Beal. If you had to choose just one to be the #1 guy on your team, it would be Wall. As a point guard he will always have the ball in his hand more than a shoot guard (Beal). Wall is a better playmaker in traffic. He is just an all around better players. Out of all the players, I feel the least confident about Wall. The Washington Wizards are in 5th in the East. Which is respectable, but there is just no excitement around this team. By all accounts their competitive window is slipping by. Eclipsed by the Celtics and Raptors. With the Milwaukee Bucks and Philadelphia 76ers the up and comers. So does that mean the Wizards should not have an All-star. By no means, but Wall seems to be the obligatory last pick in the draft, Mr. irrelevant.
Follow me: @nba-ryder
@nijamike @patewing @vicspics @digitalking @marzi @nordina @ailenepm @nikossa1908 @barbadosso @saurav811998 @mvrr007 @svarozlch @bruzzy @portllo @steem-d-anlovnlt @davedlckeyyall @goingmoblie @bennyvandthejets @davor27 @the01crow @photo-moment @xtramedium @safas @kofspades @cmoljoe @neo-wiza @truegreatwork @jamesdenny @papakli @mekky @andrewfilisetti @patewing @steaknsteem @xtramedium @jeffjagoe @kryptocek @millhouze