A few photos I took this morning. I'm hoping to actually establish some sort of Photo of the day routine if people care to check them out. First phoro is m puppy curled up in her blanket, rather cold here and she acts like she's got no fur!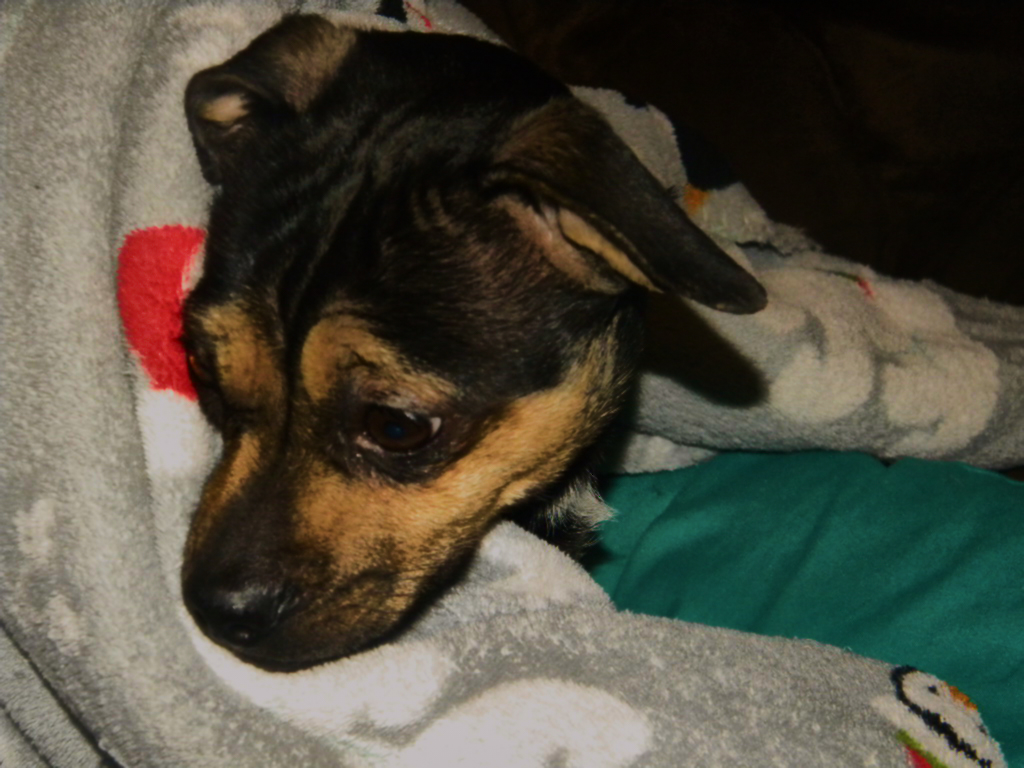 All Smiles!!!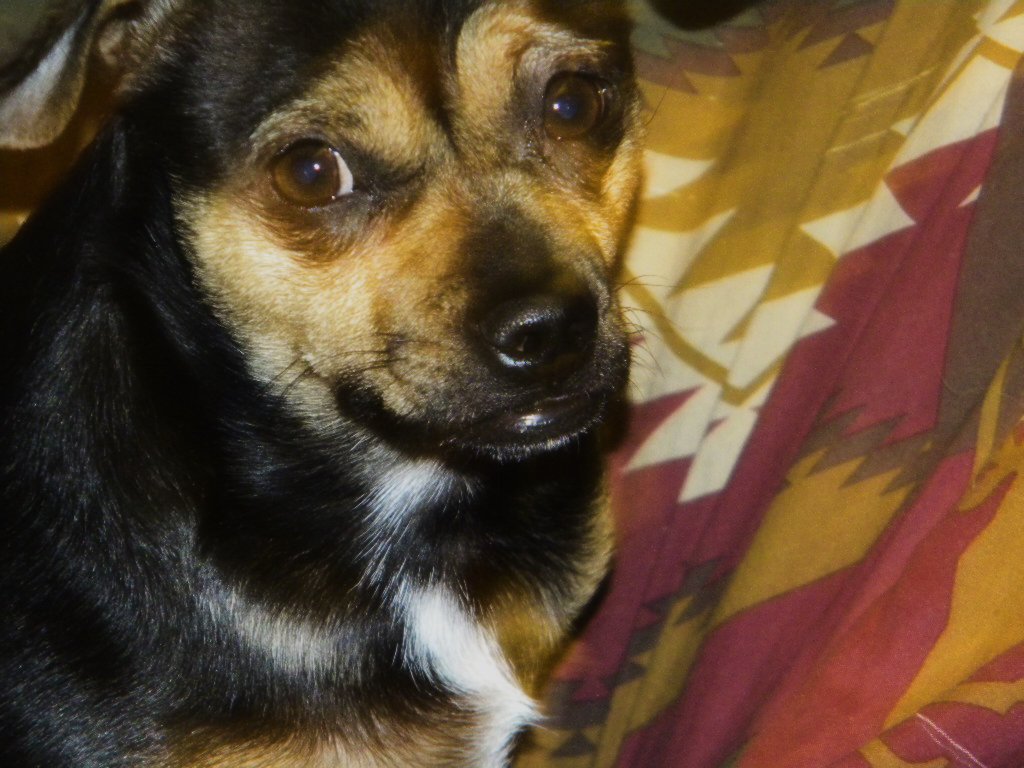 This little baby Woodpecker (I think that's what he is?) Was a marvelous Model for me, my only limitation was camera power... Took a lot of work to get this shot but he was quite patient with me :)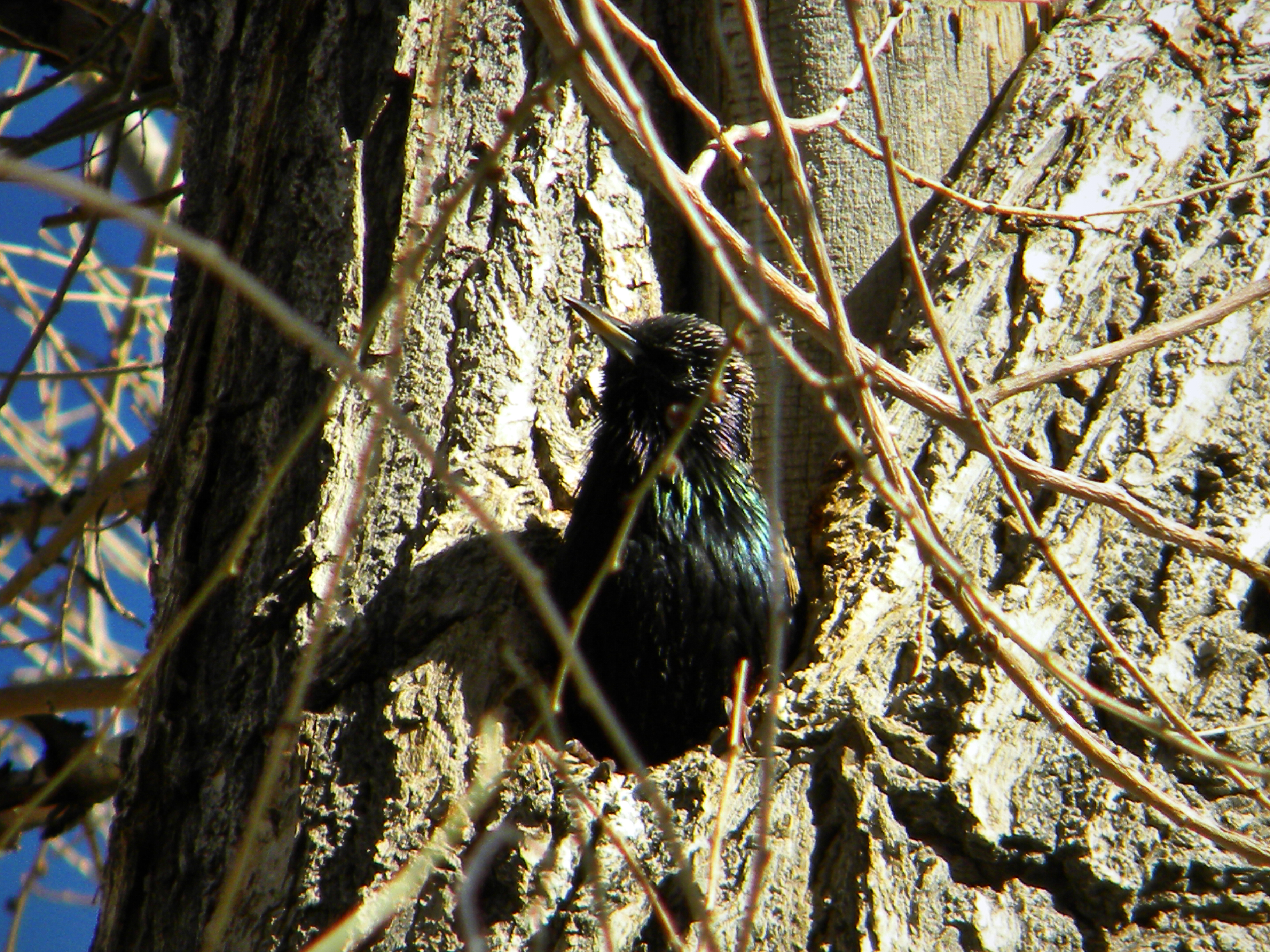 And this guy.... This guy sucks. I stood out in the yard, in the snow, in sub freezing temperatures for over an hour waiting for him to spread his wings for me. He sat there and just stared at me... Eventually he walked to the side of the roof not visible to me. A good photo I suppose, but what kind of bird stares you down for an hour without once flapping his wings??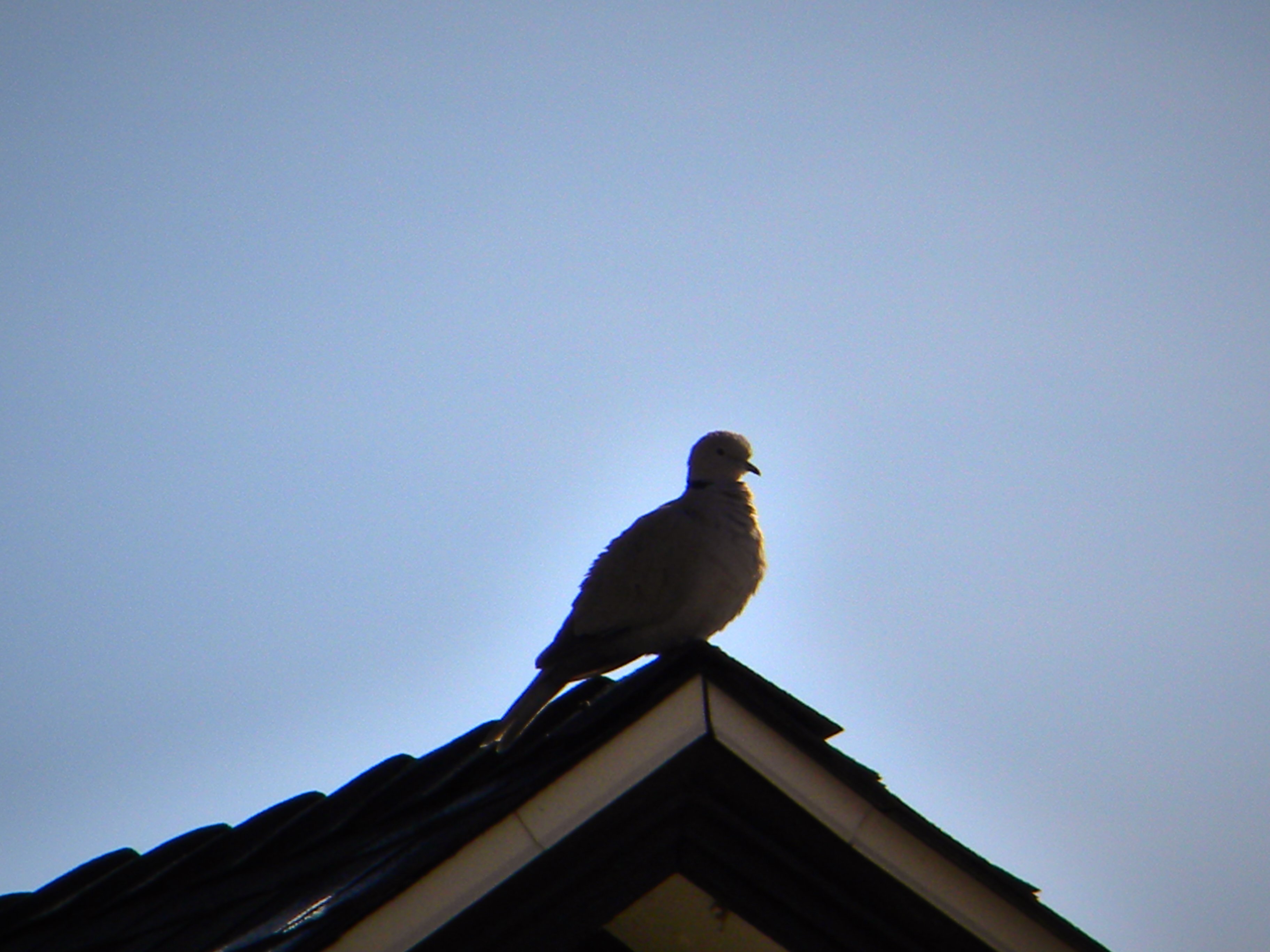 Anyway, if you appreciate someone who will stand motionless in the cold for an hour to get a good photo, throw me a resteem or an upvote. Any support is good support! Have a wonderful humpday and valentines day all!