First step: The indigo-ferna plants need to be harvested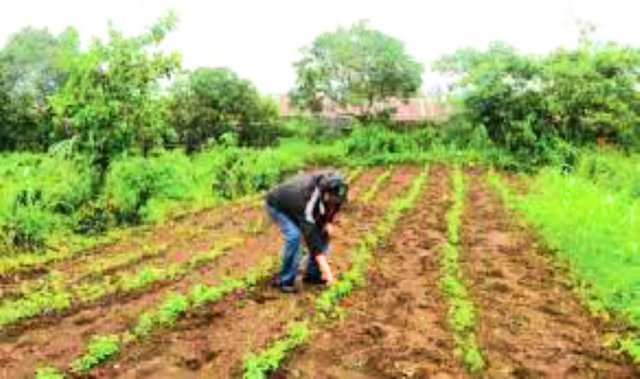 image   
Second step: The leaves are bundled up and soaked into a container with Water.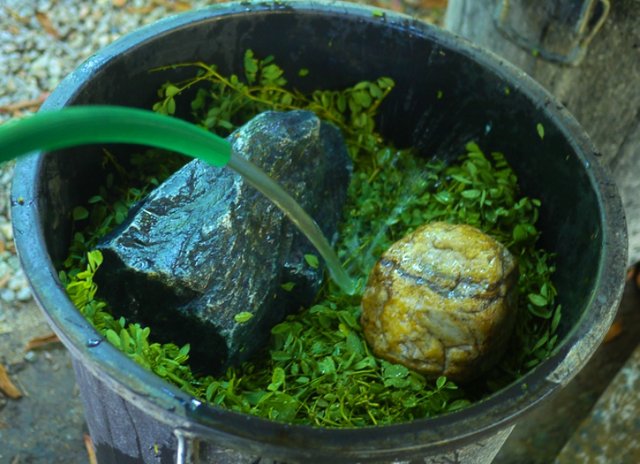 image
Third step: The leaves will soak for 24 hours and suddenly the water turns blue. Lime is added to help keep the color (2% builders lime or Ca(OH)2 )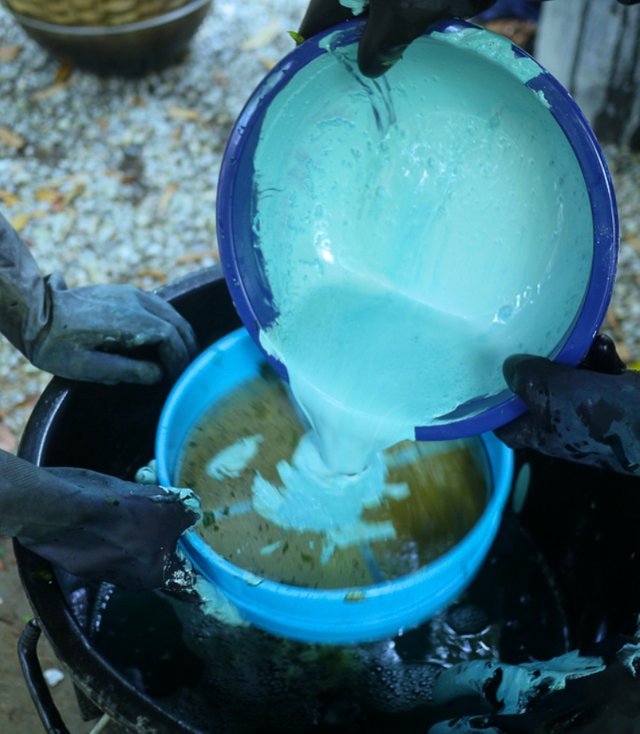 image  
Fourth step: the mixture needs to be oxidizing for about 25-30 minutes; the mixture will turn from green-ish to navy. The dye is almost ready.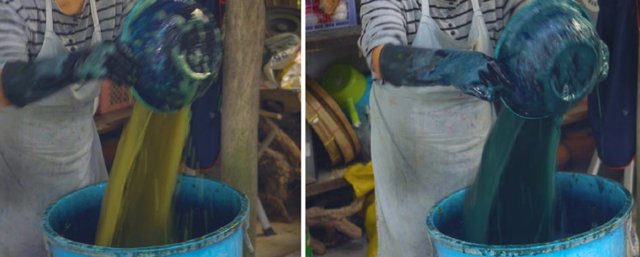 image
 Fifth step: The liquid is then sifted through a cloth over night.the next morning the paste is ready.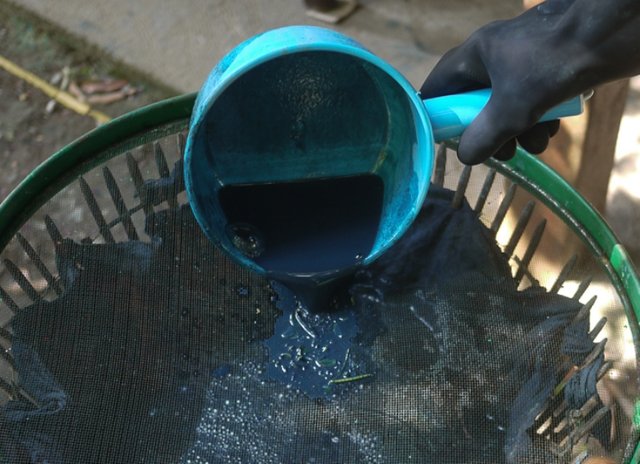 image 
This natural indigo dye paste can be stored for up to 2 years and can be used as required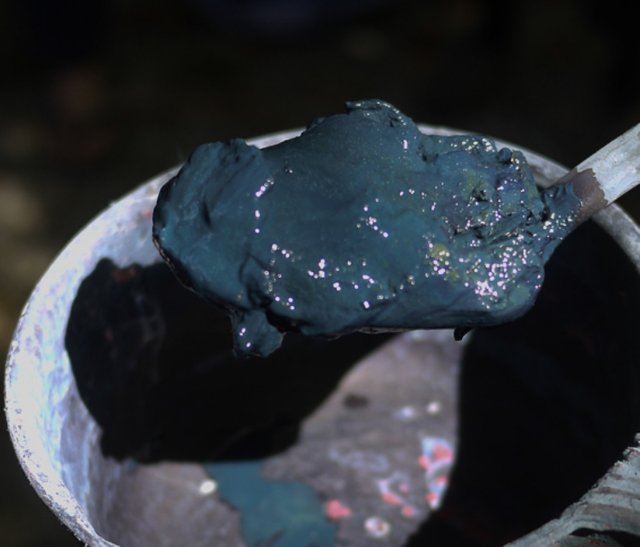 image