Doorway to hell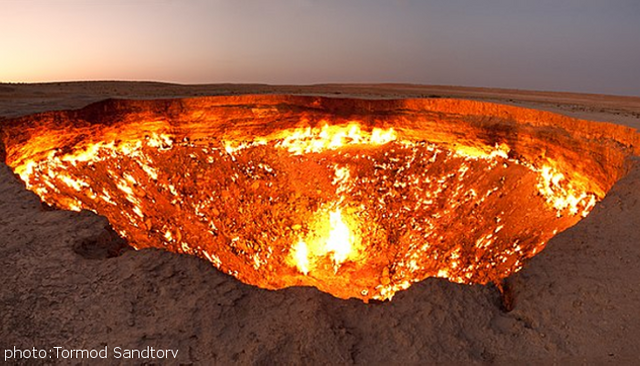 When engineers tried to drill for gas in Karakum desert the ground caved in beneath them. A huge crater appeared as they hit a natural gas pocket. To prevent a poisonous gas to leak they lit the gas and expect it will burned out in few weeks. 47 years later the gas is still burning. The crater is called doorway to hell.




@upvotefromme
If you want to find out some other interesting facts you can visit my blog and follow me for future posts.

You are welcome to use my voting bot.

Transfer 0.01 STEEM or SBD to @upvotefromme with url of your post in the memo.