Big Garden Birdwatch 2018
So the results of the Big Garden Birdwatch have been released and I'm always interested to compare how my own garden fares against the rest of the country. I posted about this in January when the event took place but I don't think I shared my own results. So, I saw:
7 long tailed tits (44%)
5 house sparrows (31%)
1 blackbird (6%)
1 blue tit (6%)
1 dunnock (6%)
1 woodpigeon (6%)
It was disappointing that my goldfinches didn't make an appearance on the day but I do see them most days. The blackbird, blue tit, sparrows and woodpigeon were obviously fairly typical sightings, but the long tailed tits are less common in the nationwide results. Long tailed tits in fact went up one place compared with last year so perhaps they are doing a bit better these days - or just moving into gardens.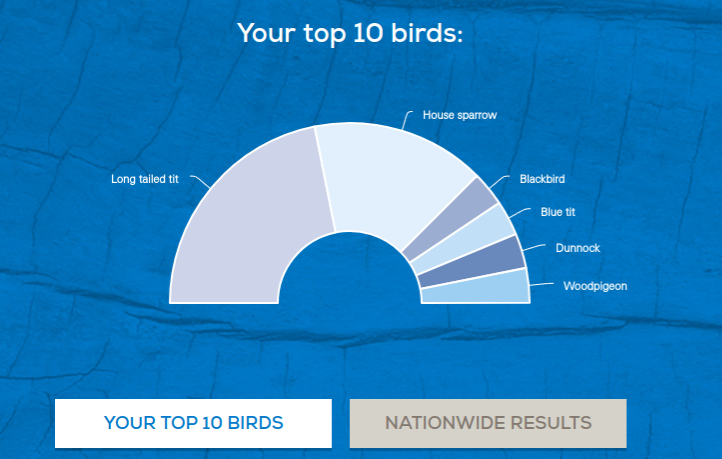 Did you take part this year? What did you see?
Not sure what bird you saw? The invaluable RSPB Bird Identifier will help to narrow it down for you.