Today I visited the Almsee, a marvelous lake next to the mountains of the Austrian Alps. Even though the promised sun didn't come out and the weather certainly couldn't be called perfect, it was an amazing experience. You will soon see why ;)
Heute habe ich den Almsee, einen wunderschönen See im österreichischen Alpenvorland, besucht. Obwohl es, im Gegensatz zur Vorhersage, nicht sonnig war, war es ein außergewöhnliches Erlebnis. Warum, seht ihr gleich selbst ;)
---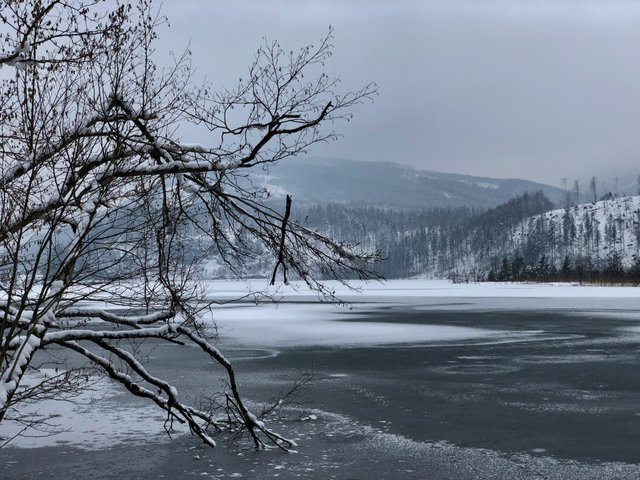 If you click on one of the images, it will open in full-resolution ;)
---
After parking the car, we had to walk through a little swampy forest before we reached the beginning of the lake. While taking the trail towards our goal, we saw a few little streams that run into the lake.
Nachdem das Auto geparkt war, ging es durch einen kleinen Wald inmitten einer Sumpflandschaft in Richtung See. Auf dem Weg sahen wir viele der kleinen Bäche, die den Almsee mit ihrem Wasser speißen.
---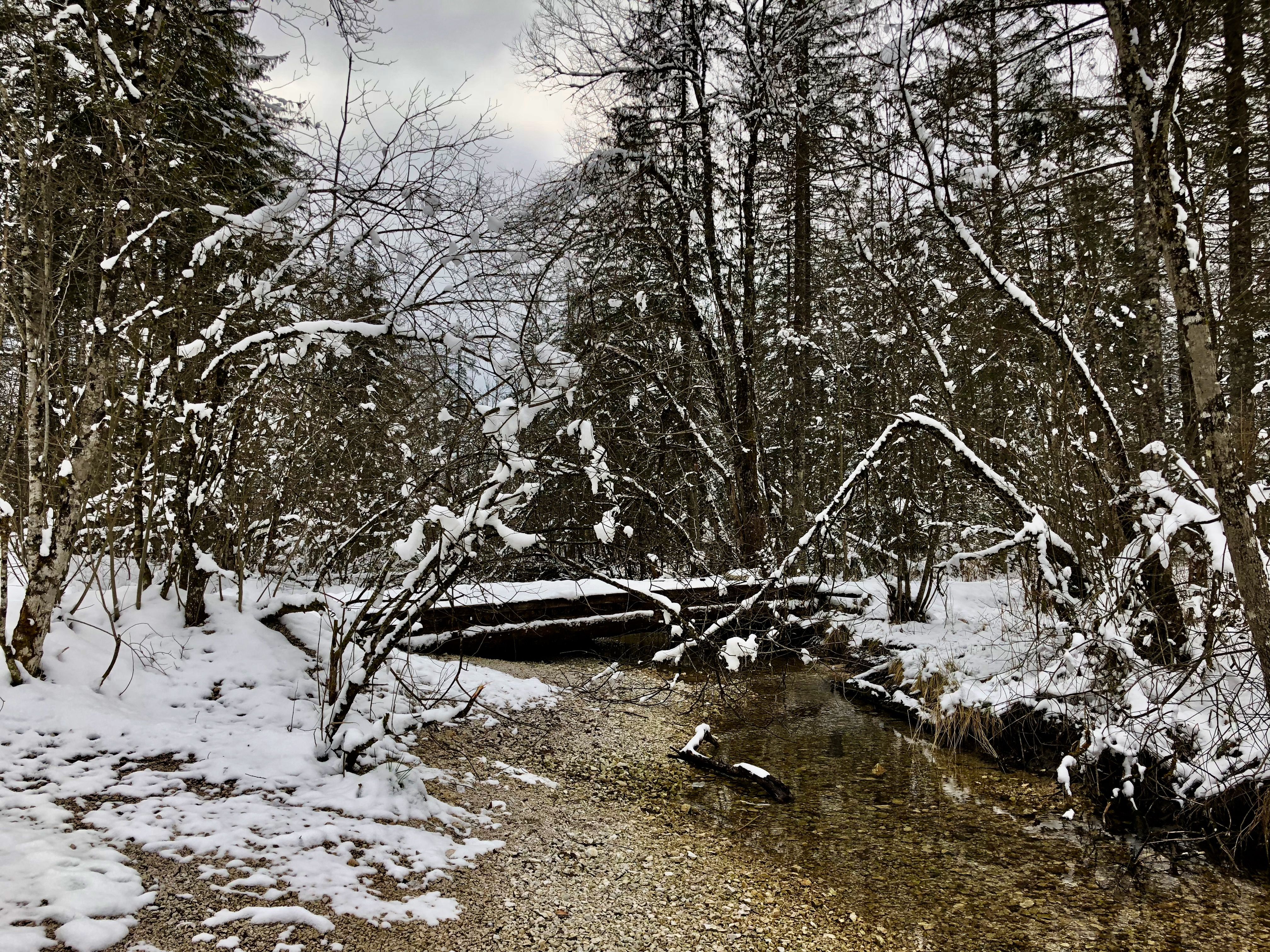 ---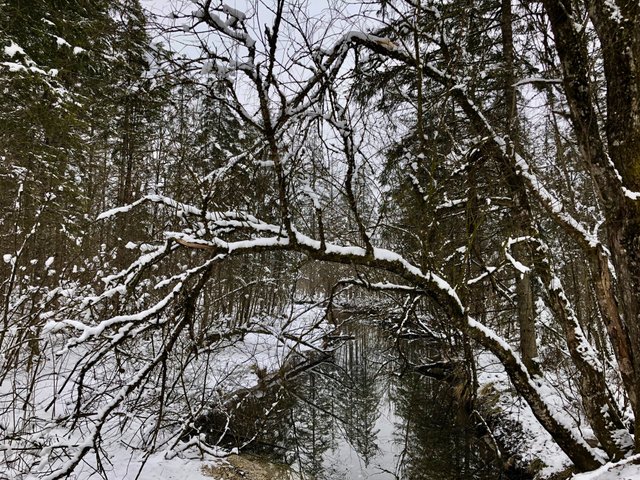 ---
This scenic view was the price for reaching the shore of the lake.
Dieser Ausblick war die Belohnung für das Erreichen des Ufers.
---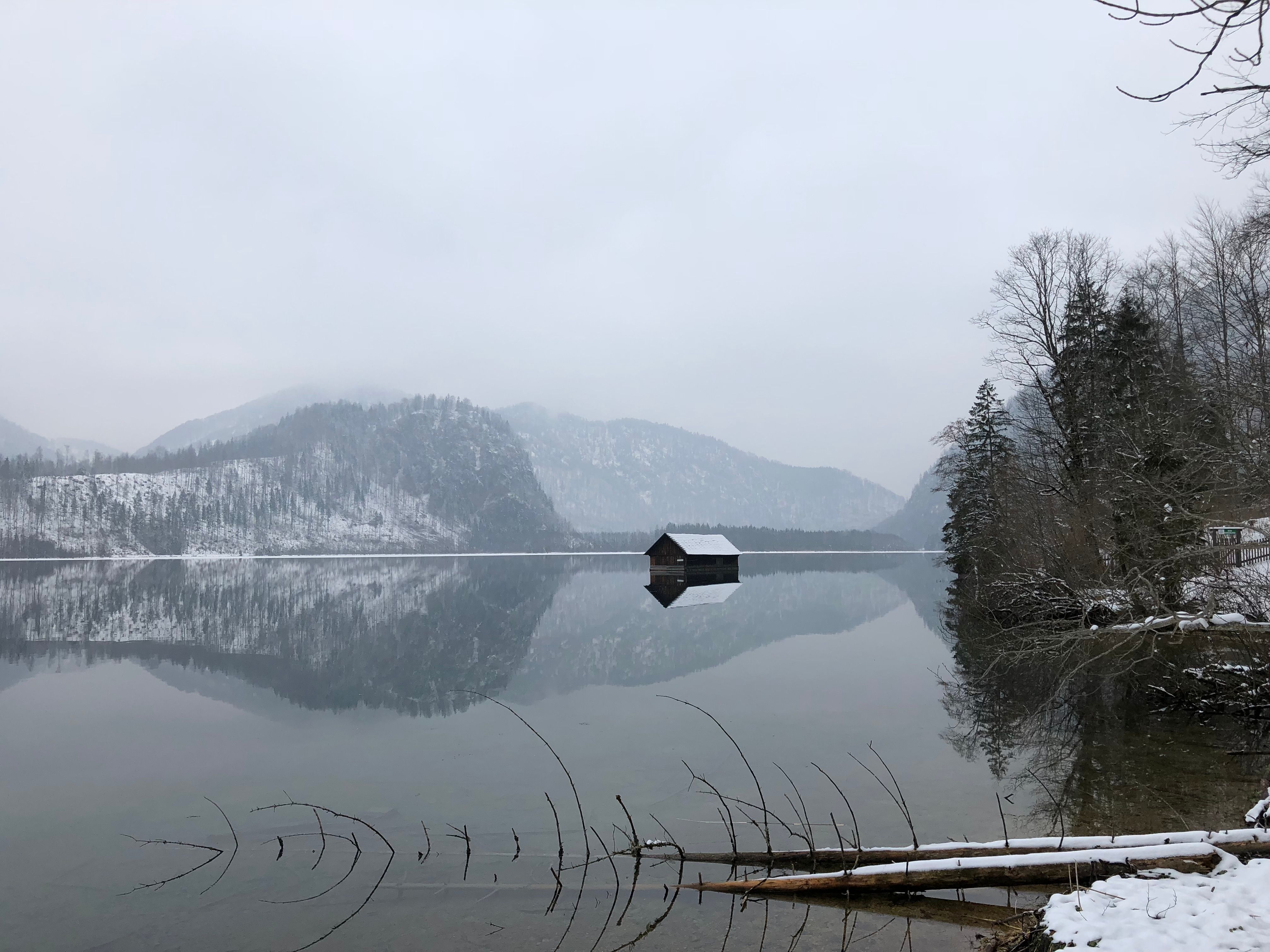 ---
Our goal was the other end of the lake - So there was a four kilometer long walk in front of us. But that distance is not too hard if you whole hike is accompanied by such a view.
Um unser Ziel, das andere Seeende, zu erreichen, stand eine vier Kilometer lange Wanderung vor uns. Bei so einem Ausblick während dem Gehen, natürlich kein Problem.
---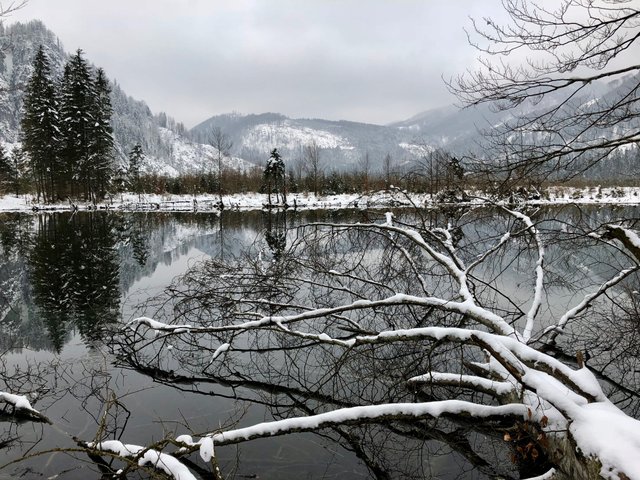 ---
Since there are no holidays in our area yet, we were pretty much alone for most of the walk. But suddenly, we weren't anymore - Two beautiful swans joined us on our journey.
Da in unserer Gegend gerade keine Ferien sind, waren wir die meiste Zeit ziemlich einsam unterwegs. Das änderte sich schlagartig als zwei prächtige Schwäne begannen, uns zu begleiten.
---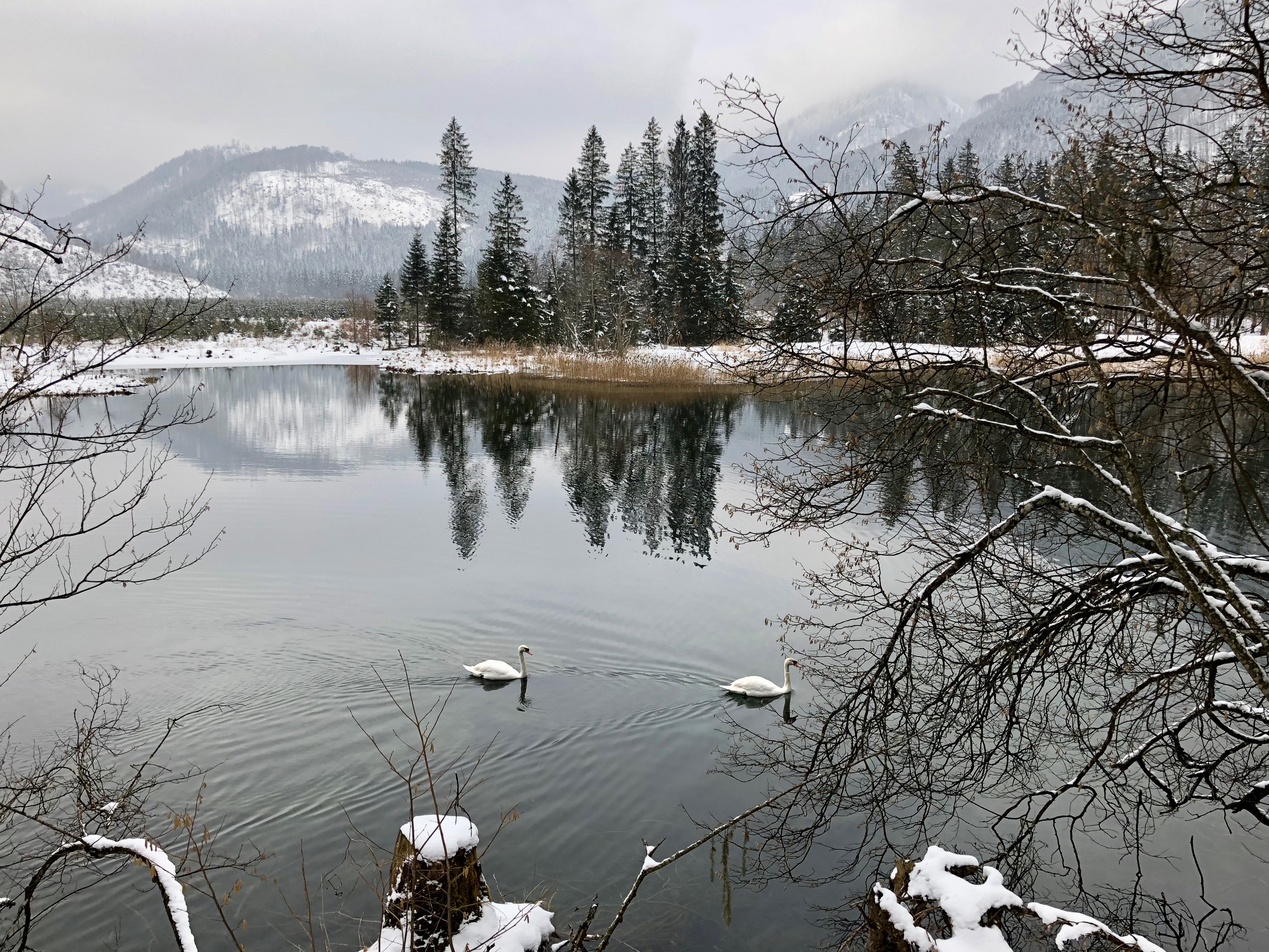 ---
They even were friendly enough to come closer for a portrait shot.
Sie waren so nett, für ein Porträt etwas näher ans Ufer zu kommen.
---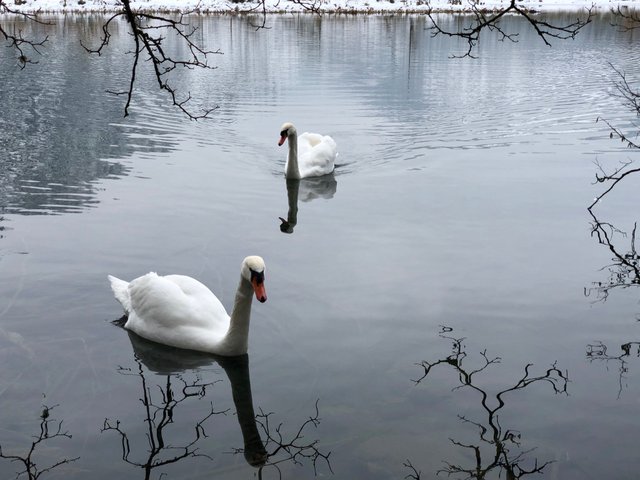 ---
After a while, we reached the end of the lake, where the Almsee turns into the river Alm.
Nach einer Weile erreichten wir das Ende des Almsees, wo sich dieser in den Almfluss verwandelt.
---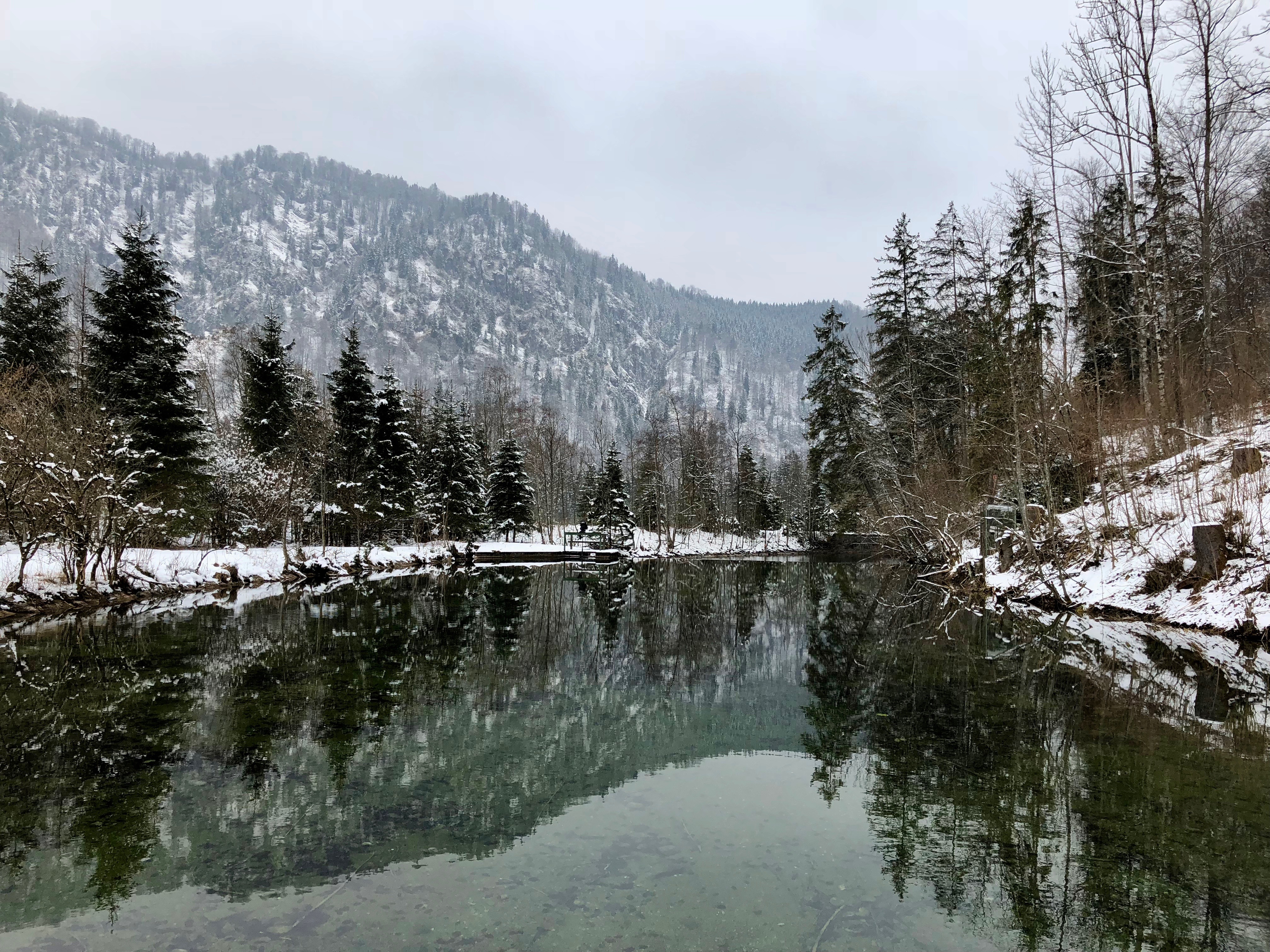 ---
Guess who was still with us!
Ratet mal, wer noch immer bei uns war!
---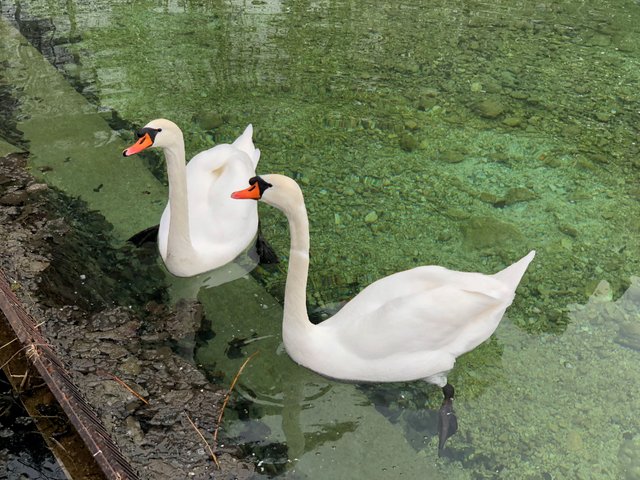 ---
After consuming a little snack, we started to go back where we came from. When we arrived at the parking lot, the sun started to fight its way through the barrier of clouds. "Too little, too late!" But it still was a wonderful hike. I hope you enjoyed it as much as we did :)
Nach einem kurzen Snack, machten wir uns auf den Rückweg. Am Parkplatz angekommen, begann die Sonne plötzlich, sich ihren Weg durch die Wolkendecke zu bahnen - Leider jedoch zu spät. Es war dennoch ein wunderbarer Spaziergang. Ich hoffe, er hat euch auch gefallen :)
---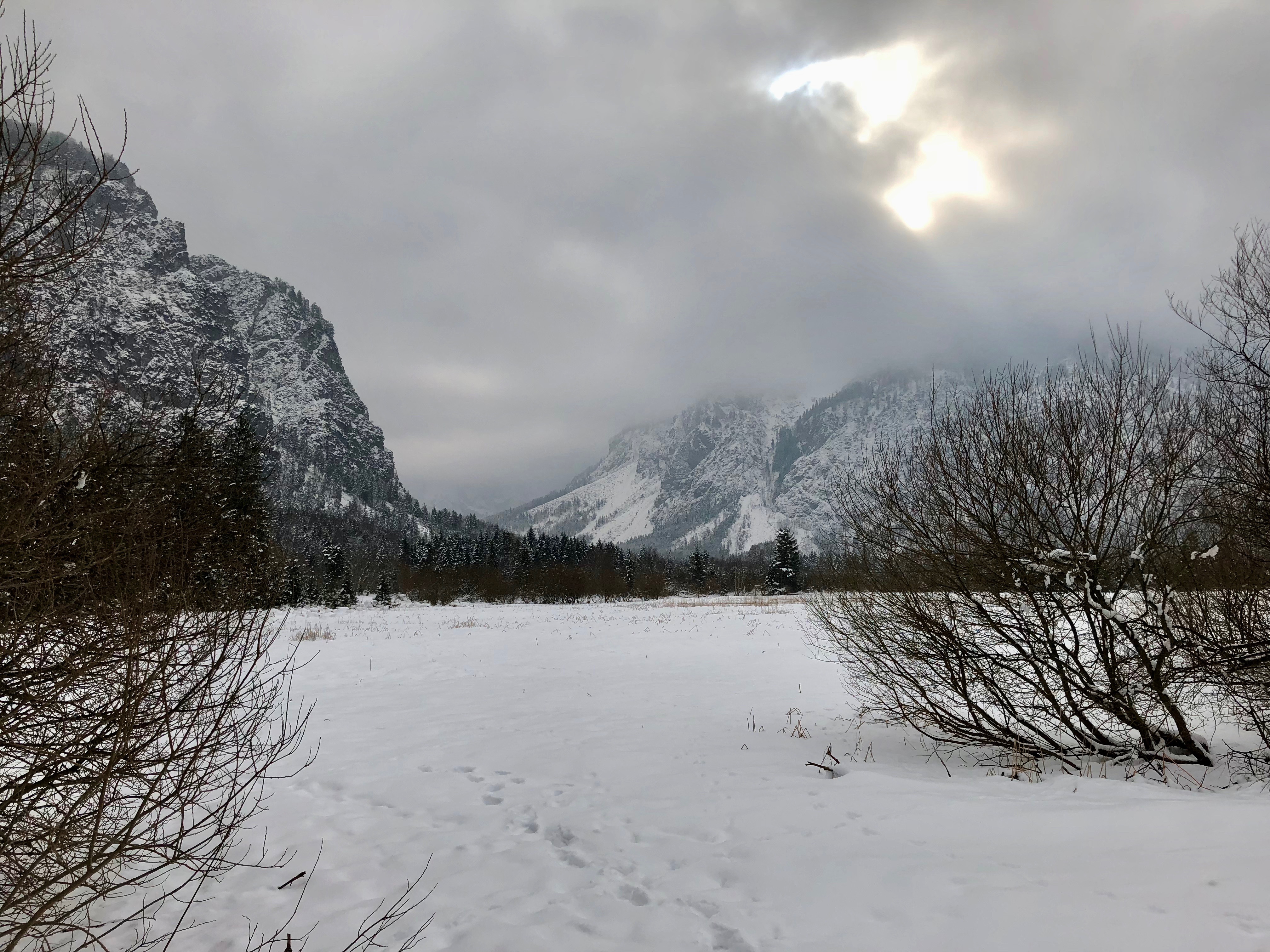 ---
Until the next time,
Martin
---