Australian Birds Steal Fire to Smoke Out Prey :burn,baby,burn
hi
friends !
check it out .....
Grassland fires that are deadly and devastating events for many kinds of wildlife are a boon to certain types of birds known as fire foragers. These opportunists prey on animals fleeing from a blaze, or scavenge the remains of creatures that succumbed to the flames and the smoke.
But in Australia, some fire-foraging birds are also fire starters.
Three species of raptors — predatory birds with sharp beaks and talons, and keen eyesight — are widely known not only for lurking on the fringes of fires but also for snatching up smoldering grasses or branches and using them to kindle fresh flames, to smoke out mammal and insect prey. [10 Animals That Use Tools]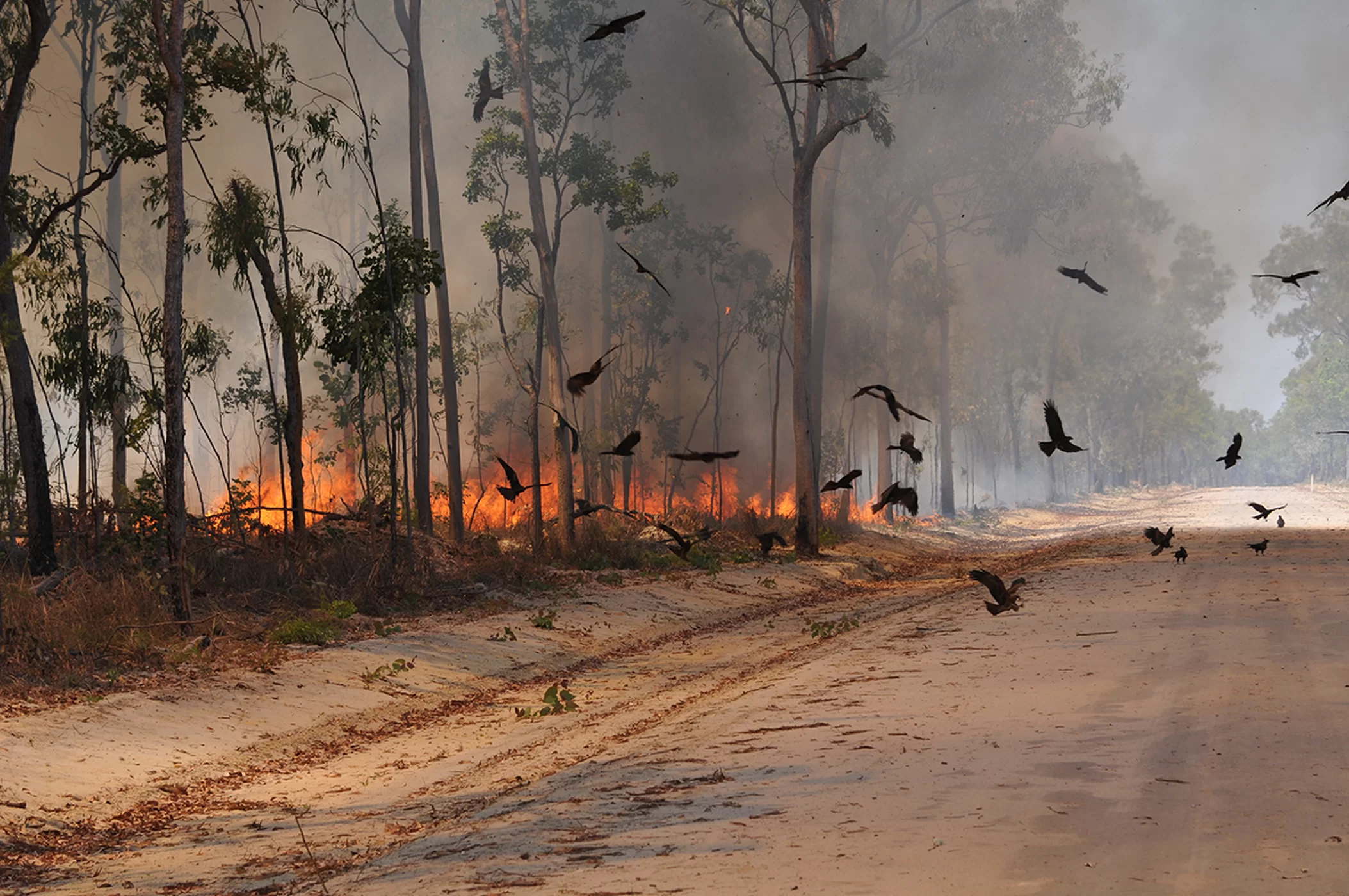 Scientists recently collected and evaluated reports from Aboriginal and nonindigenous people of these so-called firehawks — black kites (Milvus migrans), whistling kites (Haliastur sphenurus) and brown falcons (Falco berigora) — to better understand this unusual behavior, and to evaluate its implications for fire management in regions where the birds are active, the researchers wrote in a new study.
Aboriginal people in some parts of northern Australia referenced the fire-spreading actions of firehawks in sacred rituals and noted numerous sightings of the firehawks. In total, the study authors identified 12 Aboriginal groups in which people described firsthand sightings of raptors deliberately setting new fires with smoldering brands salvaged from existing fires, acting on their own and cooperating with other birds.