The peaceful atmosphere at Kwan Phayao, in the North of Thailand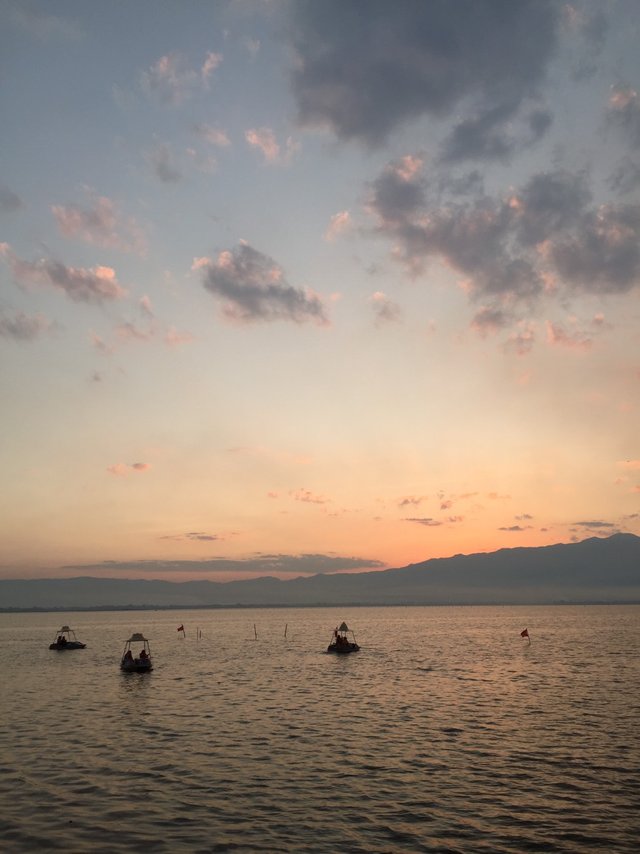 Refer to my post about Kwan Phayao, in the North of Thailand, 3 months ago, https://steemit.com/travel/@tangmo/gorgeous-sunset-with-impressive-lake-view-at-kwan-phayao, I just found out that there are still some remaining photos that haven't been posted yet. So, today I would like to show them to you in this post.
As I already told you, Kwan Phayao is a large lake and it creates wonderful and impressive scenery. It has peaceful and natural atmosphere, you can spend your precious time with your family, your lovers, your friends, in relaxing moment.
There are various interesting activities that you can do around the lake; i.e. jogging, taking a leisure walk, paddling a boat, taking some photos, or you can lay down and get a traditional massage for hours, etc.
For me, having a picnic by the lake is one of my favorite activities. Yeah! While eating delicious foods, I can take a look at the beautiful scenery of the lake and the mountains at the same time.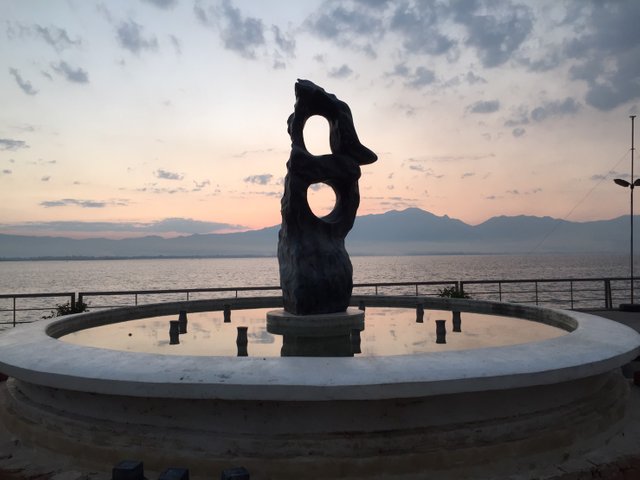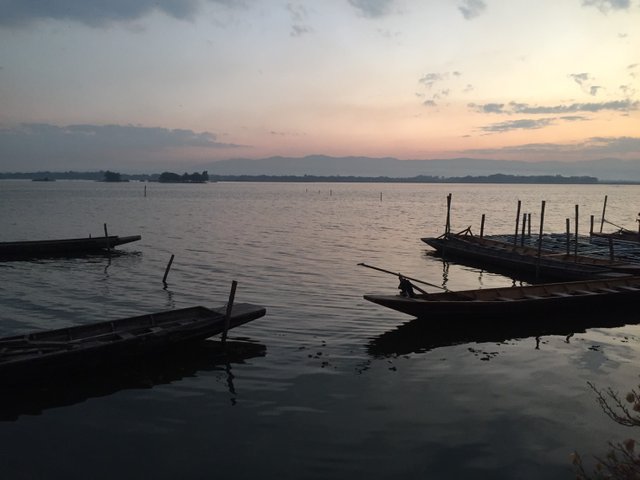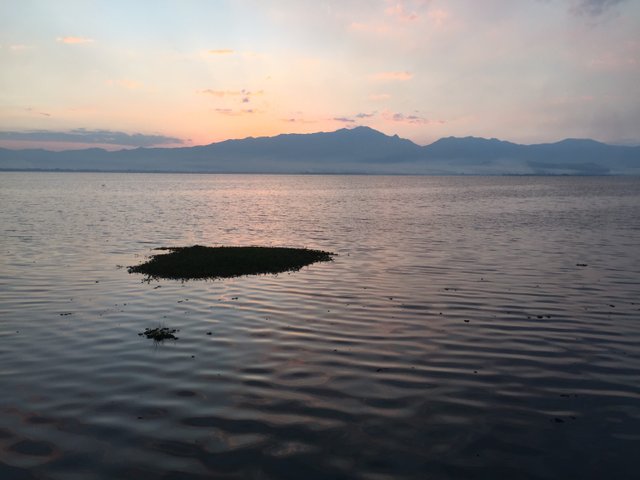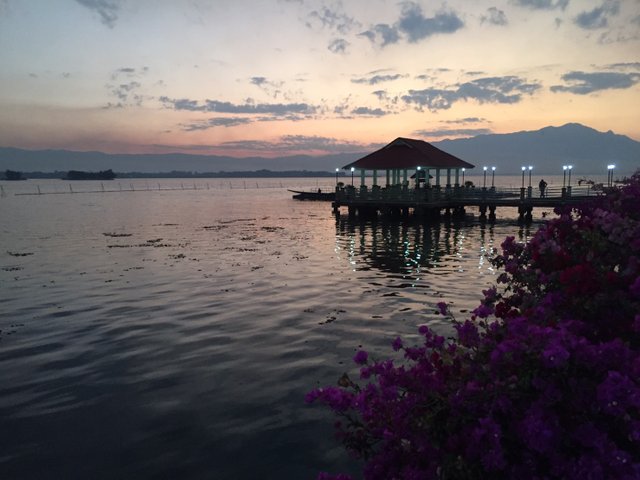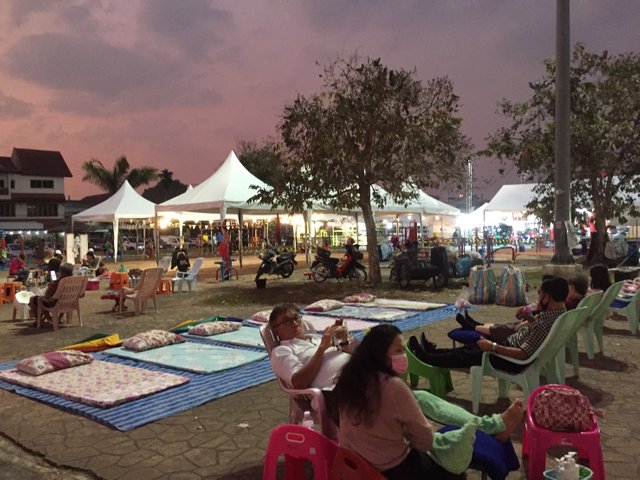 If you would like to admire the lake closely, you may probably love to walk along the long wooden promenade.
On the floor, you will see attractive with lovely pictures of many huge pink lotus and their green leaves.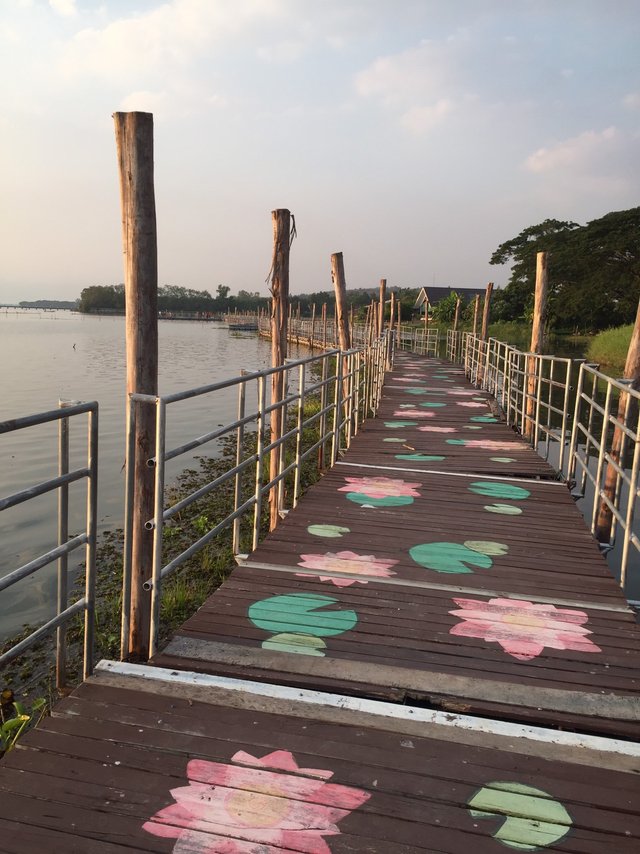 There is another path that has wonderful decoration of colorful paper lanterns.
They look even more stunning with the gorgeous lights in the darkness at night.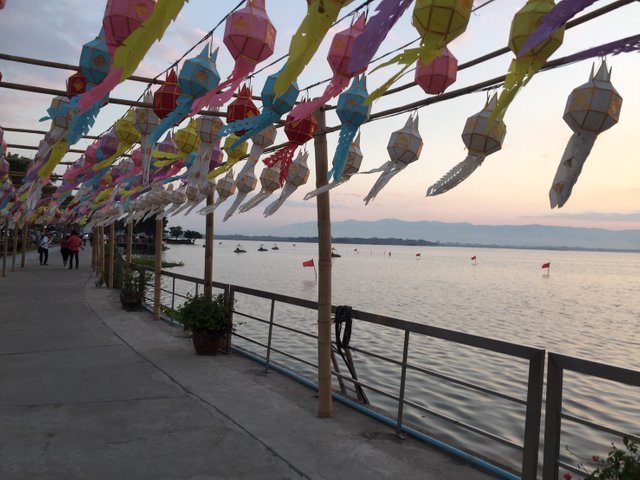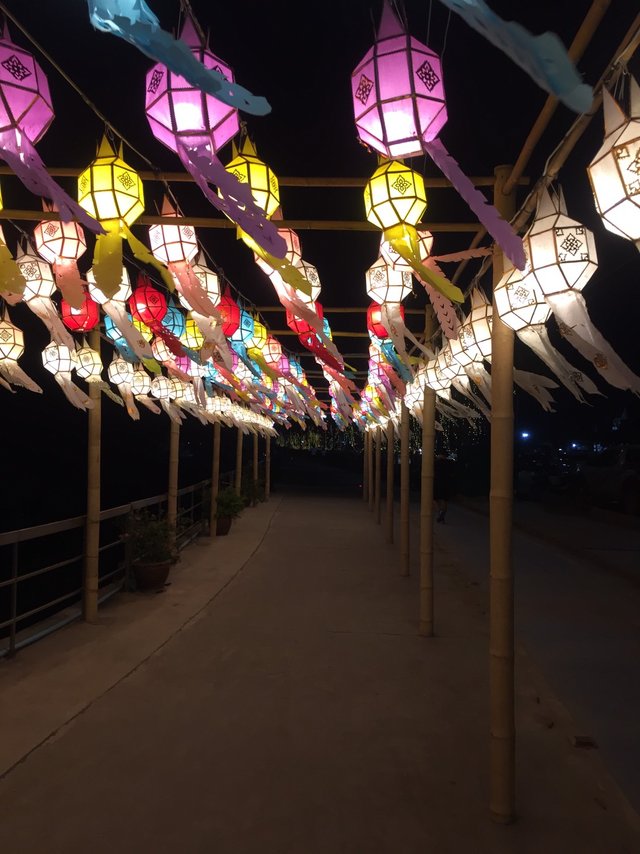 The sunset at Kwan Phayao is really magnificent, as you already saw in the mentioned post, and in the first and below photos as well.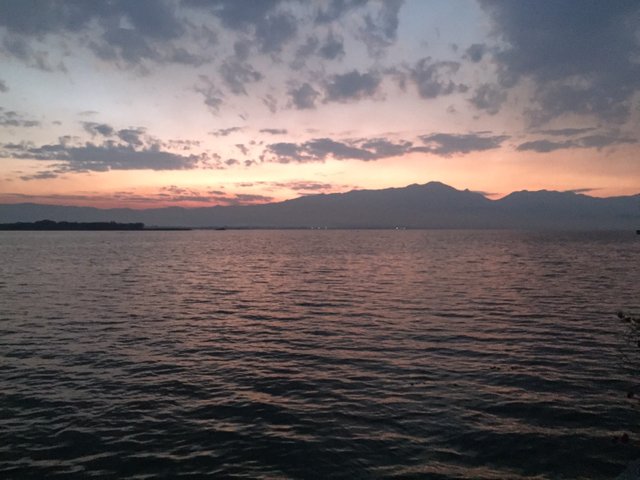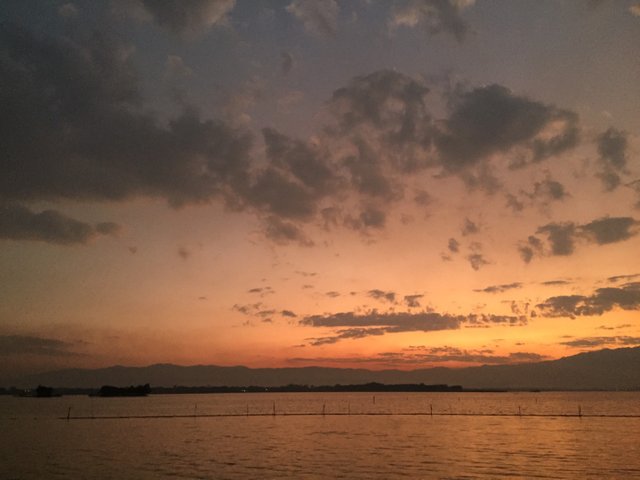 At the end of the visit to Kwan Phayao, you may stop by the monument of the ancient King of Phayao for paying respect and taking photos.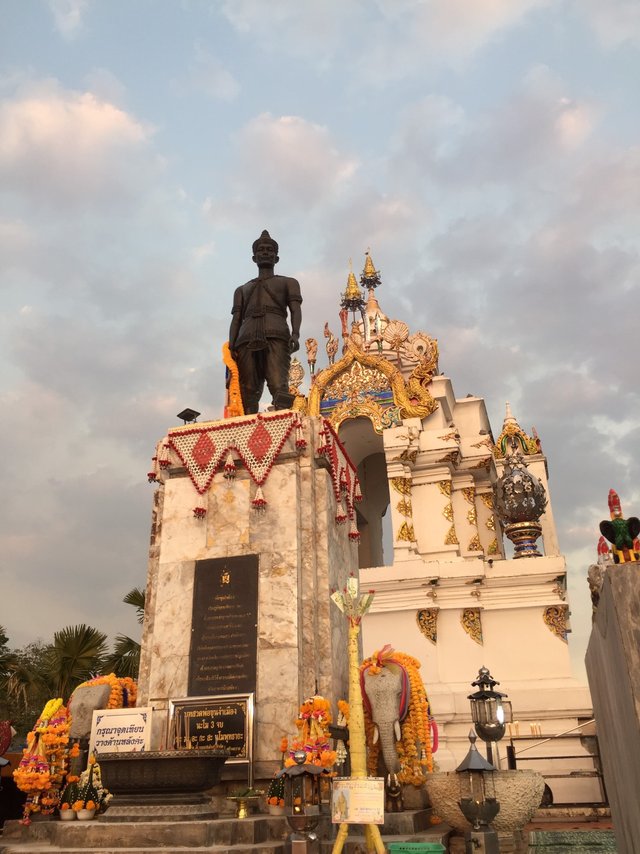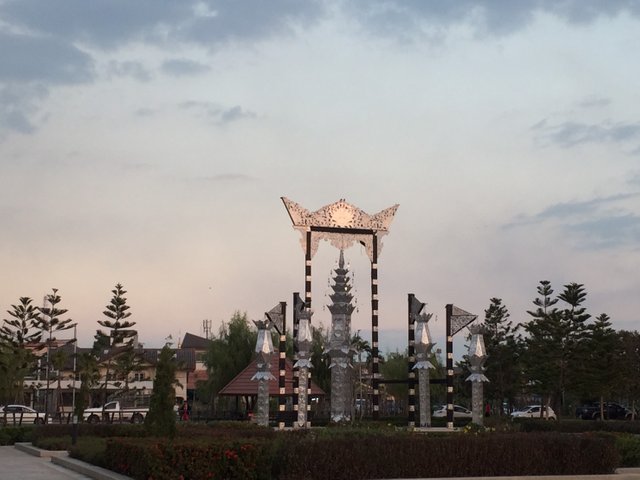 Last but not least, the view of the lake from the hotel's room is also very nice.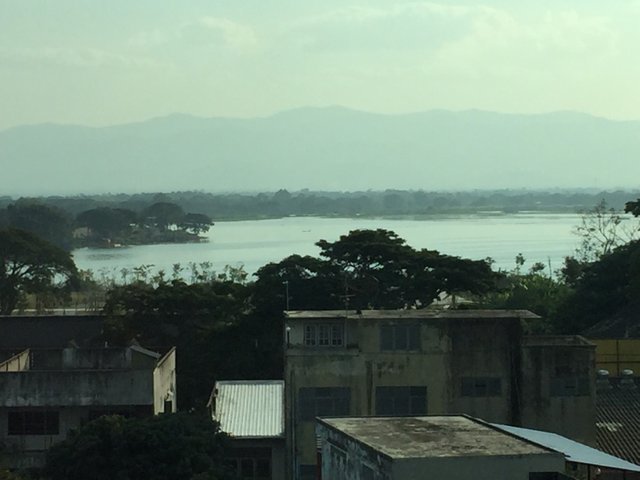 As you can see, Kwan Phayao is a good place with peaceful atmosphere and it's great for various activities and for people of all ages. You may come and join us at any time.