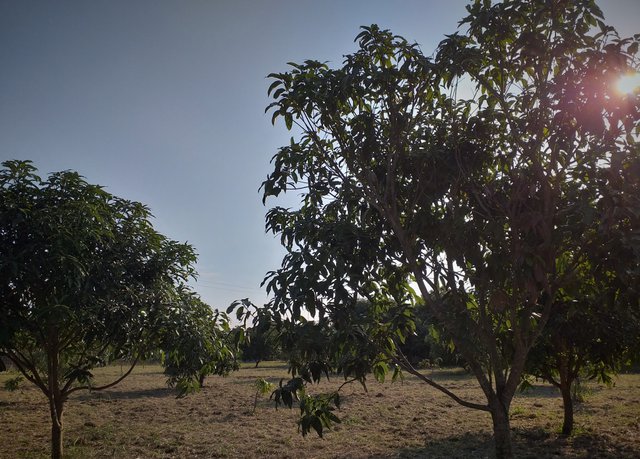 Further to my previous post, today, I'll show you photos of fruit trees in my friend's garden in the countryside of Thailand.
I am as a fruit lover, one of my dream is to have a large garden with various kinds of fruits, so this garden can impress me very much.
Among the fruits in this garden, "dragon fruit" is my most favorite. It's really wonderful for me to see plenty of them on the trees; I must admit that this was the first time that I saw the green and red fruits on the trees with my own eyes.
Yeah! These made me feel very excited. ;D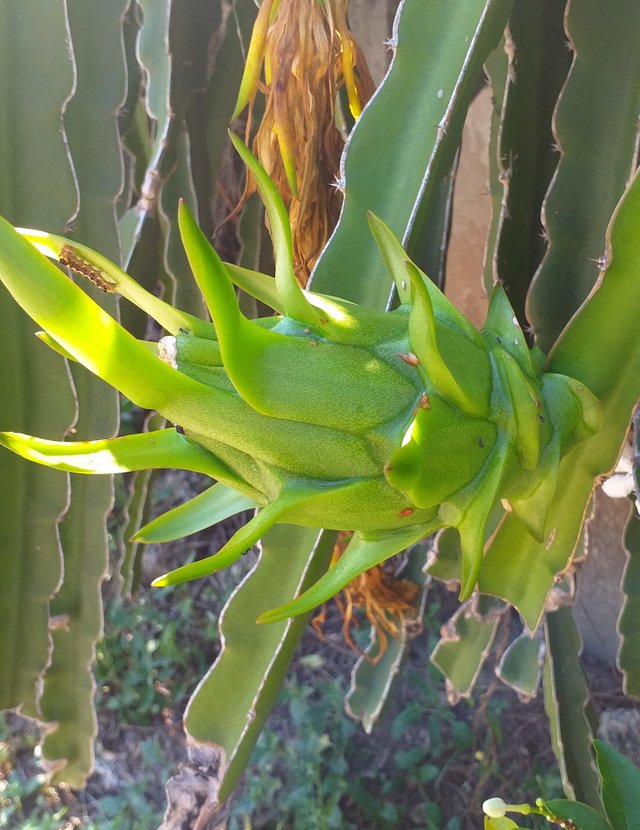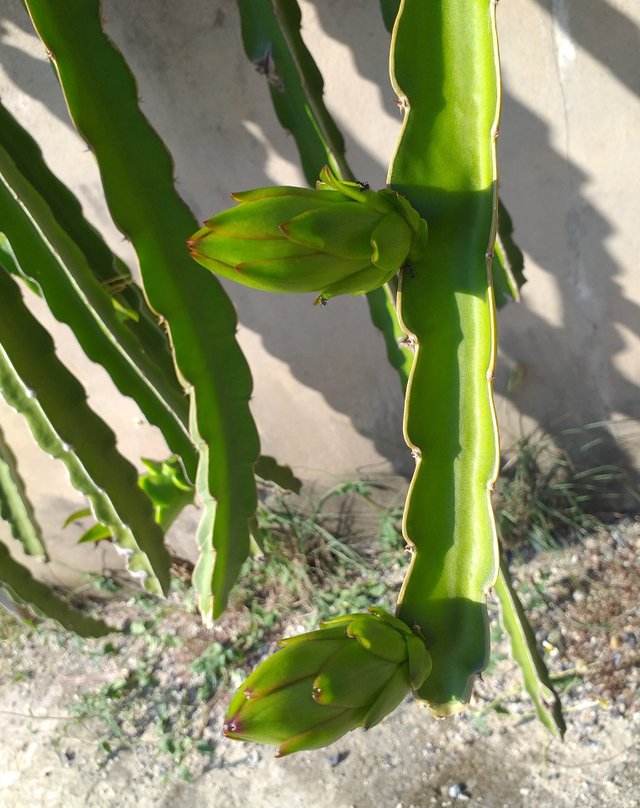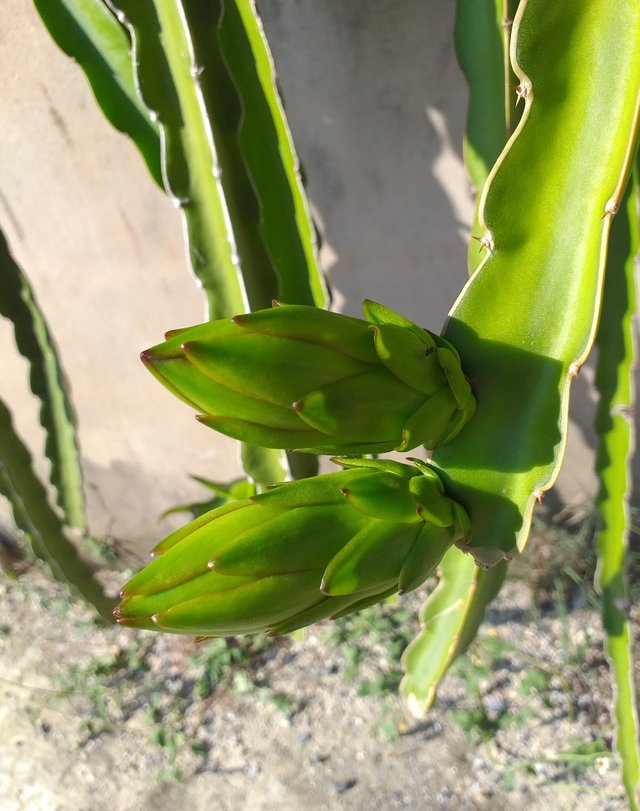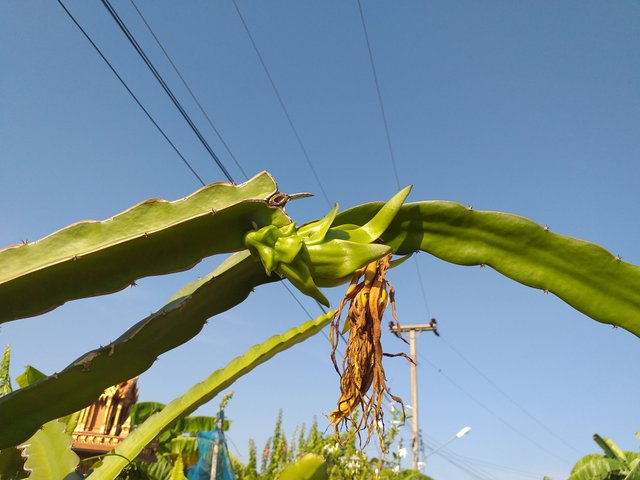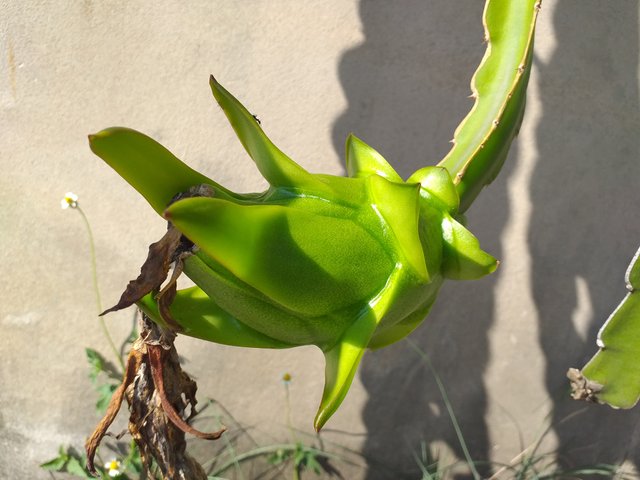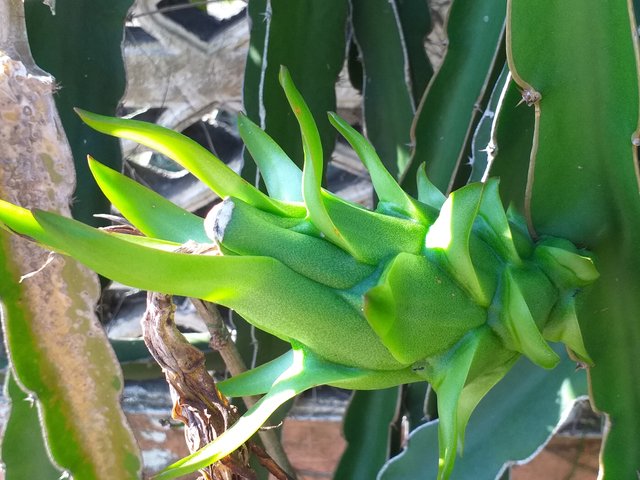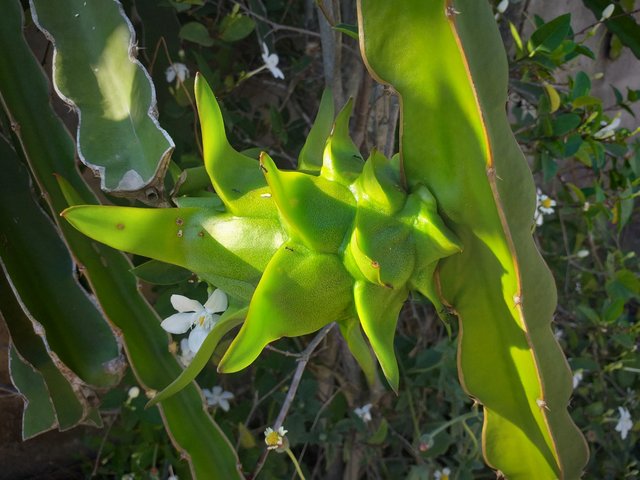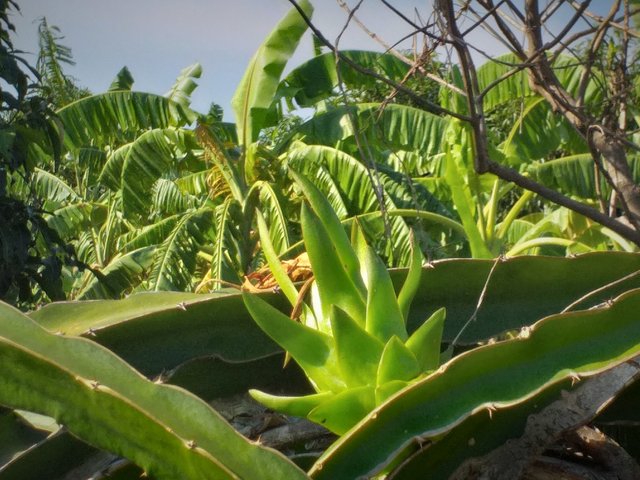 Look at this couple red one! I saw them standing on their branch which almost touched the ground. At my first glance, I thought someone put them on the ground for some reasons! Ah! I can't even believe my eyes!
My father's friend reaped them and gave them to me. Um! They were yummy! It's great to eat them freshly directly from the tree in the garden. ;D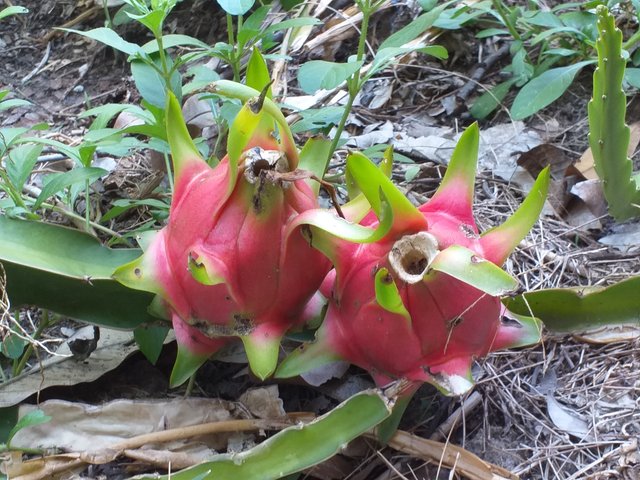 The mangoes in the below photos are the sweet ones that we eat with sticky rice. Now, they are still young with green color.
The tree is very high, so I can take the photo with the bright blue sky at the background.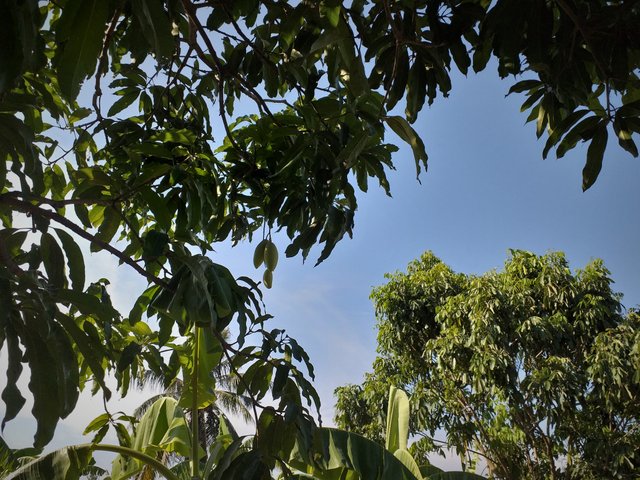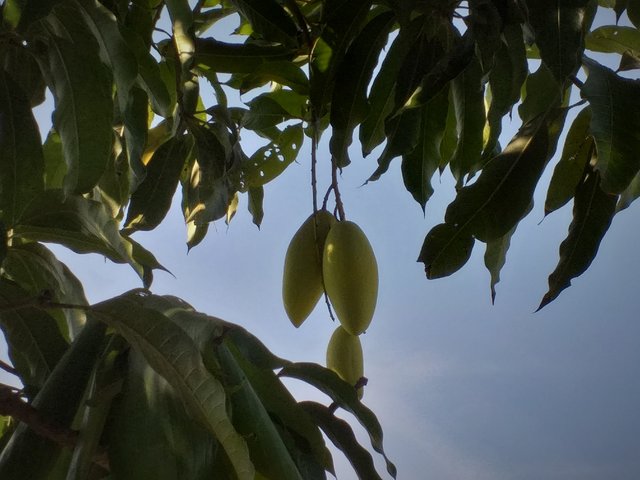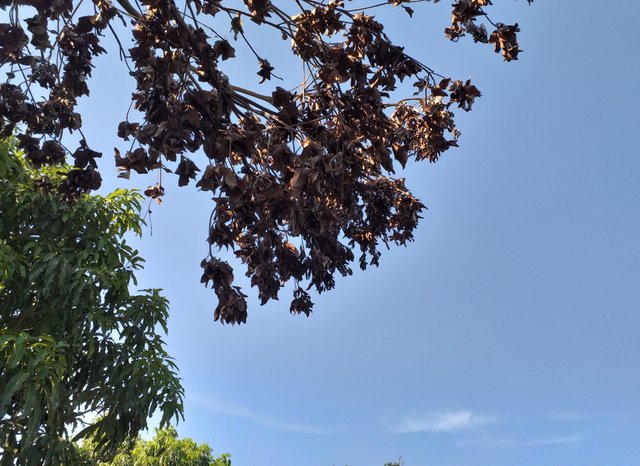 If you can remember from my old post, I also have this kind of mango tree in my little garden.
I have two. In the below photo, you will see the progress of one of them..... Even though it cannot compare with the above one, I'm very proud of it and do hope that it can produce some sweet mangoes for me someday. ;)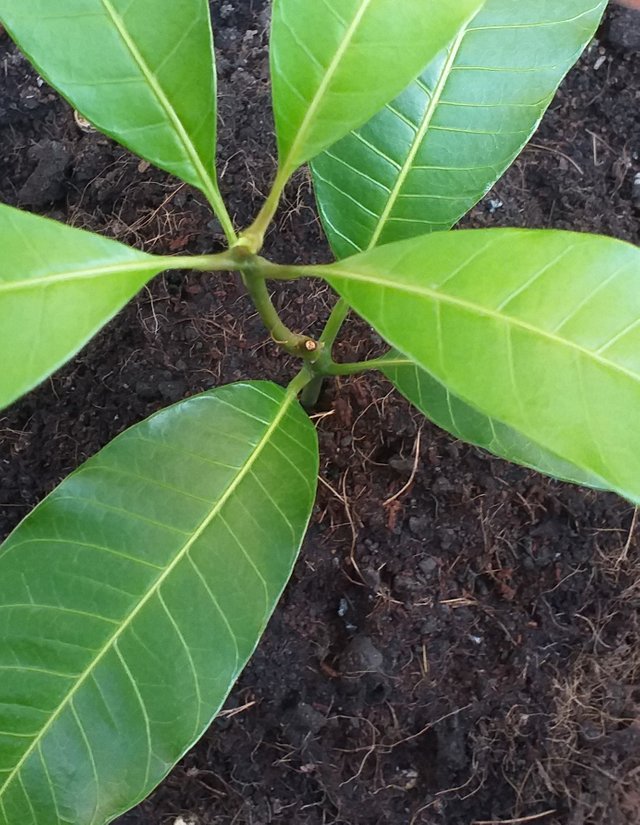 In my friend's large garden, you can see banana trees everywhere.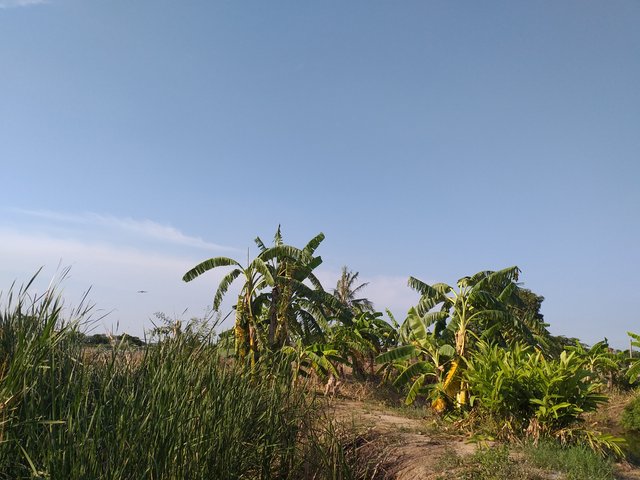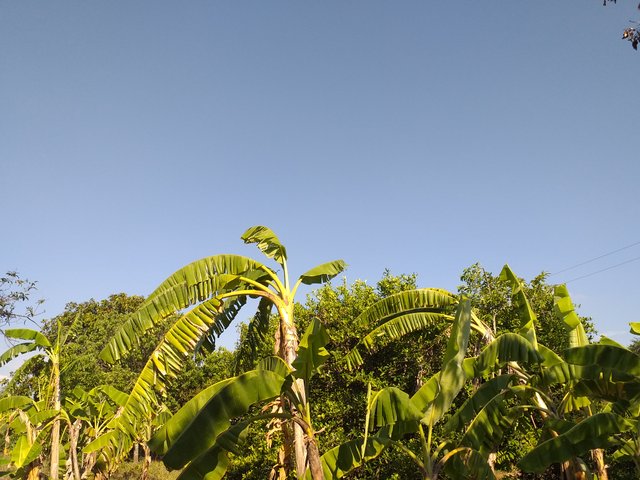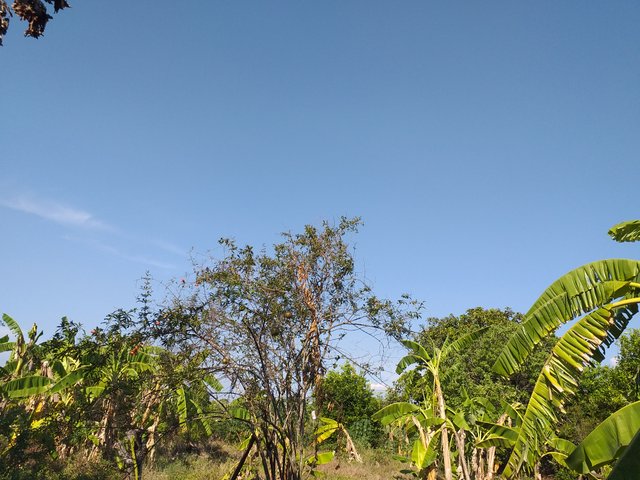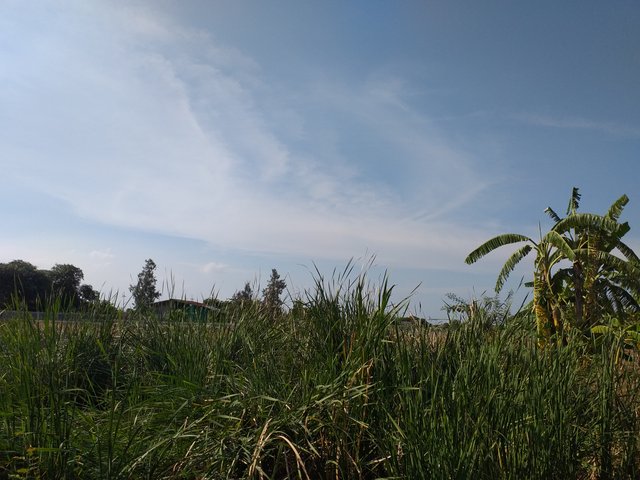 And the banana fruits are so big like these ones….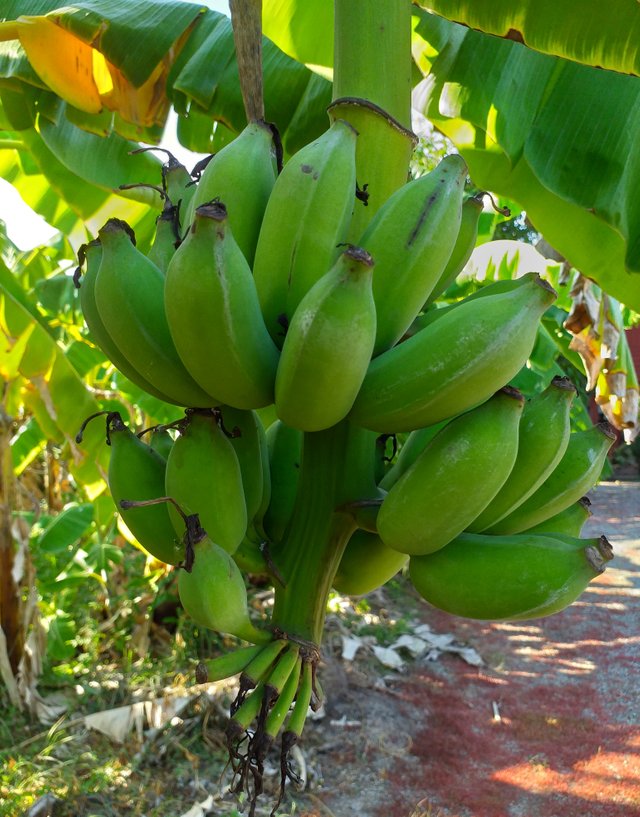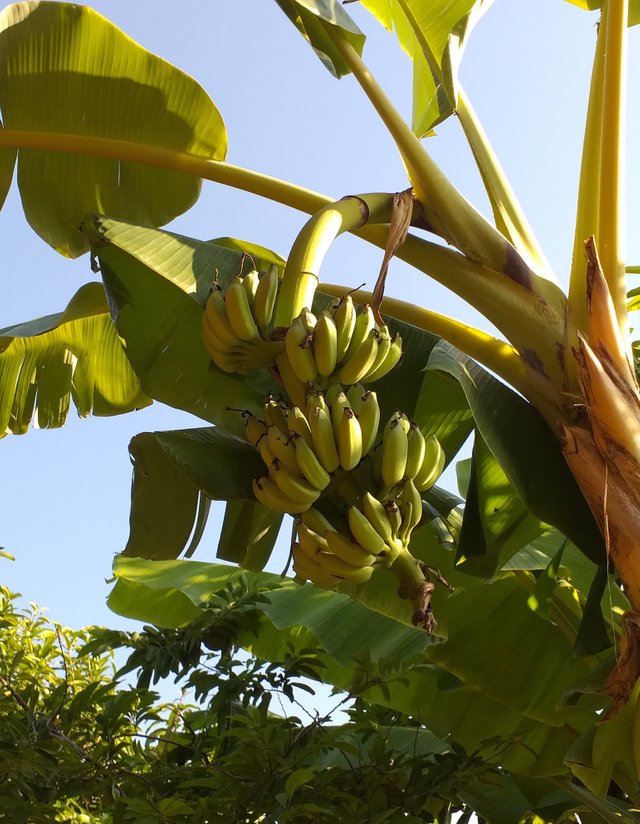 Coconut trees and papaya trees are very high. They produce a lot of coconut fruits and papaya fruits for my friend's family to sell throughout the year. (The same as banana fruits)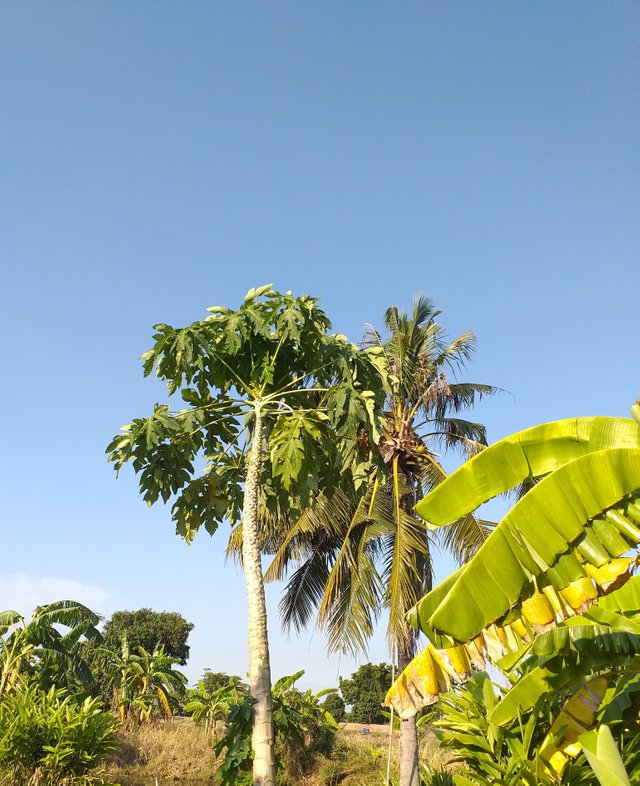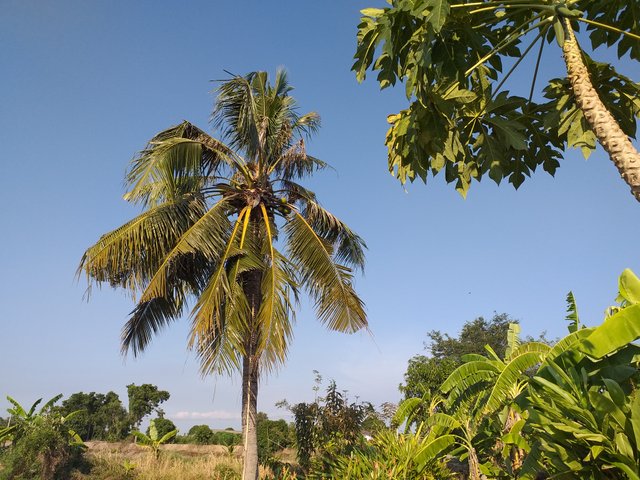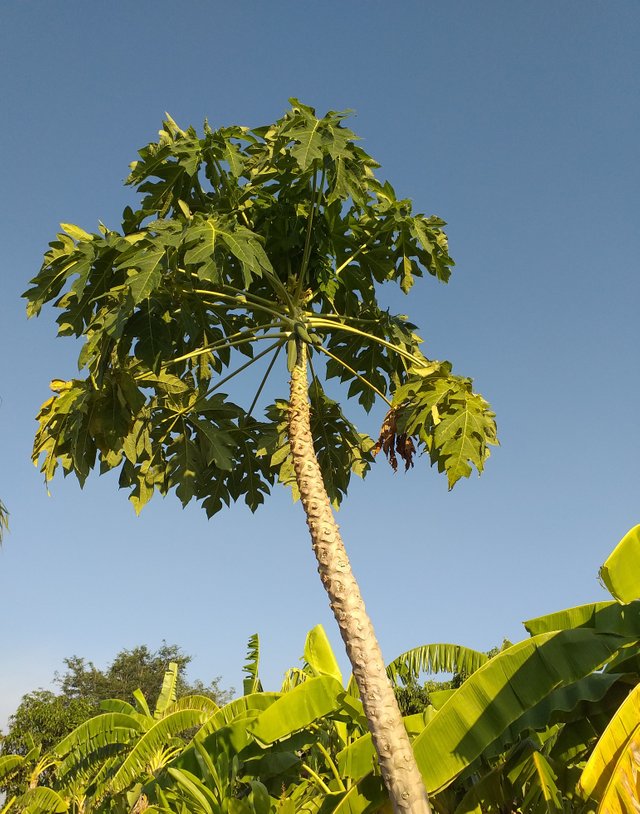 For the last set of photos, if you are my old friends, you may know that I never miss to take photos of flowers that I found.
The below photo is a flower of one kind of fruit, "water durian".... Ha ha! I'm not sure whether this is its correct name or not, but I think, this flower has very strange shape, so I would like to share the photo with you!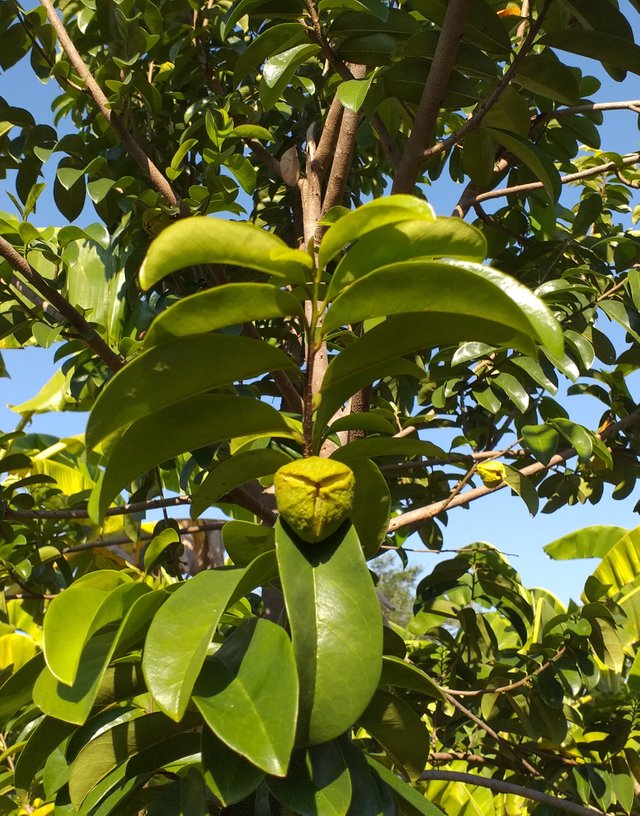 These yellow flowers are really gorgeous with bright color. There are plenty of them in front of the house.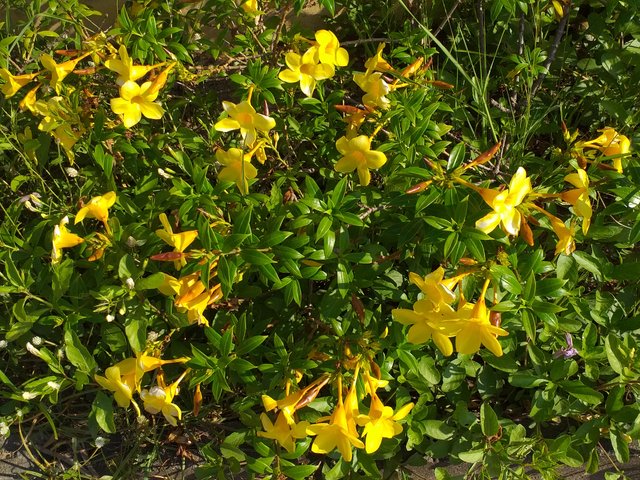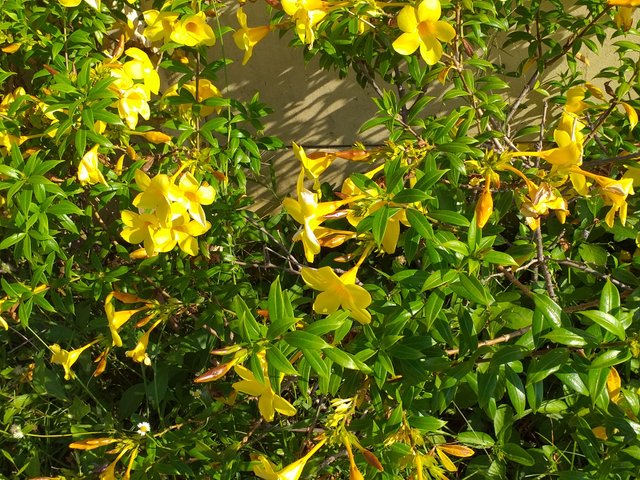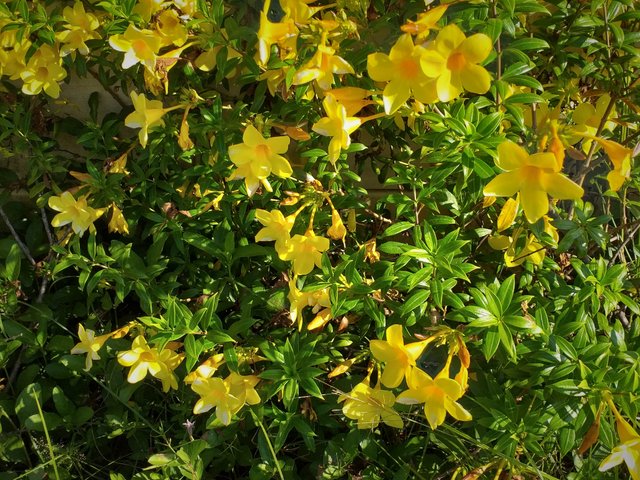 Other flowers......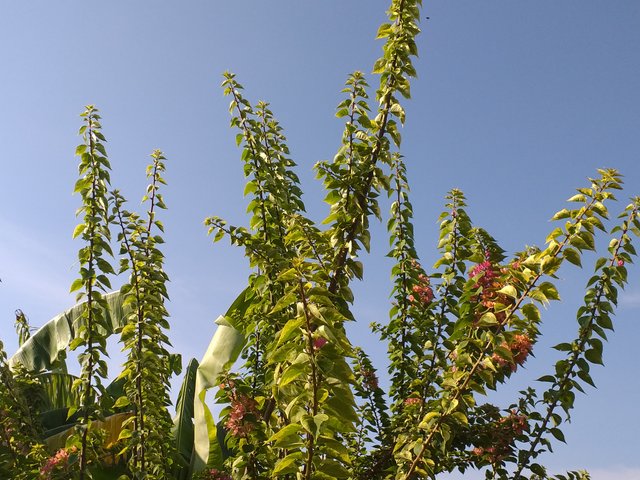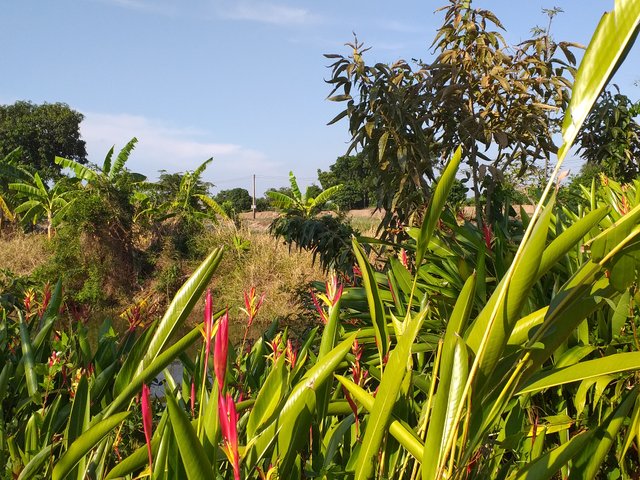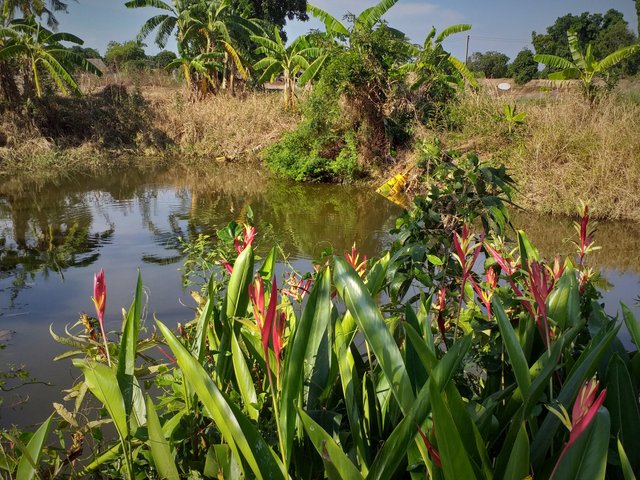 And, as you know, the WHITE flowers are the main focus for me, like these ones! ;D
(I have this kind of flower in my garden, too, but only a small one.)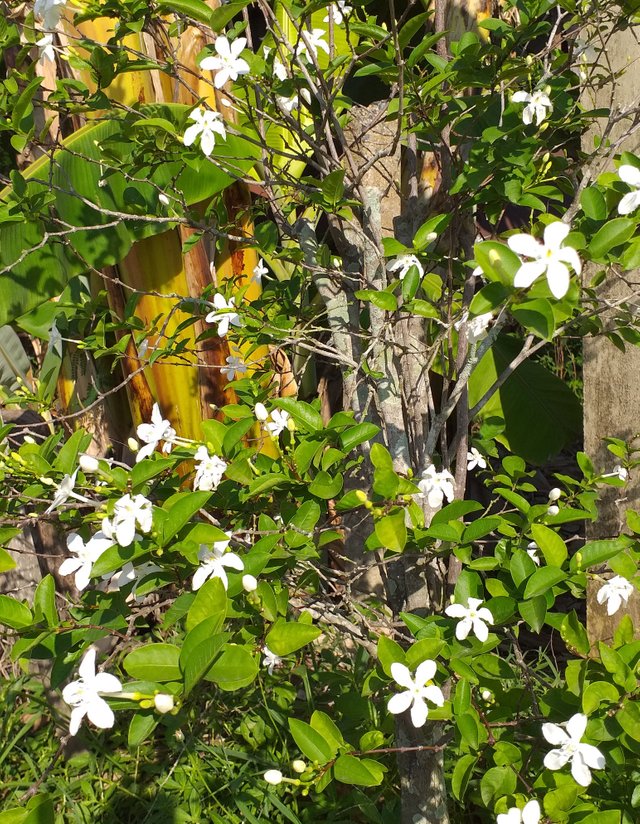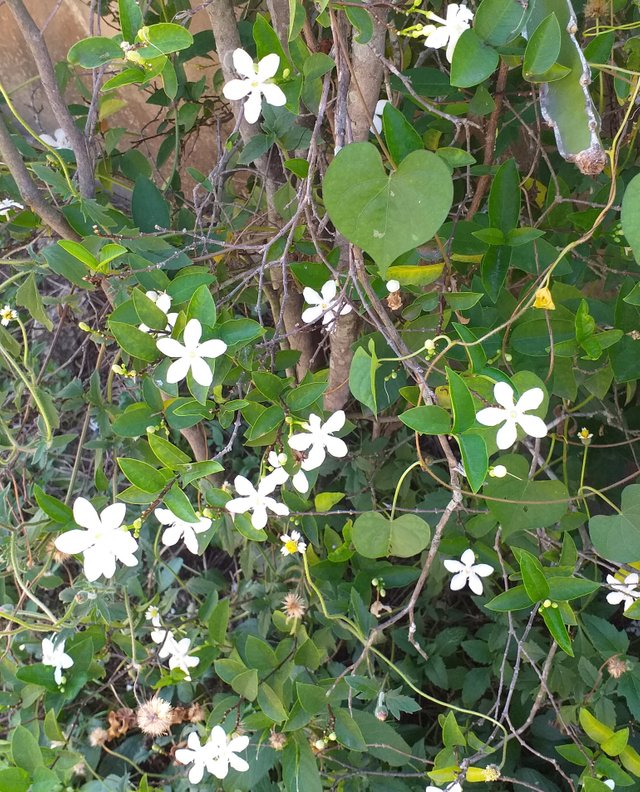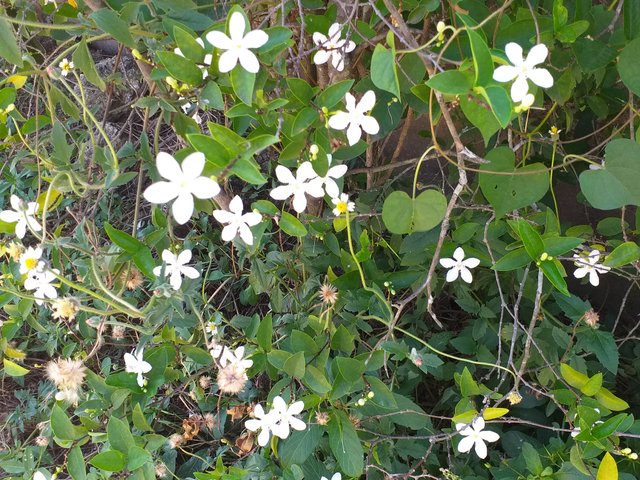 Um! I came back home with happiness that day… I do hope that you like these photos, too..... ;))