A la sombra de un viejo tronco, encontré un pequeño mundo, ocupado por diminutos hongos donde apenas había espacio entre ellos y al observarlos con detenimiento parecen escenas tomadas de alguna historia, algún bosque donde una hormiga o araña encontraron su hogar. Extrañamente no me tope con la araña, pero si muchas hormigas.
[EN]In the shadow of an old trunk, I found a small world, occupied by tiny mushrooms where there was hardly any space between them and when looking at them closely they look like scenes taken from some story, some forest where an ant or spider found their home. Strangely, I didn't come across the spider, but many ants did.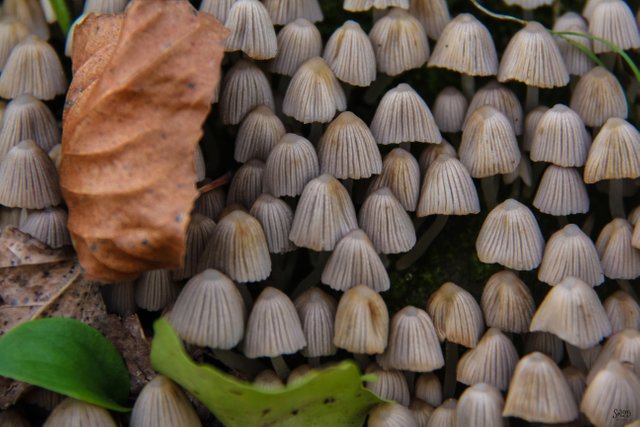 F/5.6 - ISO/100 - 1/8seg - 200mm
Los hongos crecen en lugares con poca luz, por lo que se torno todo un reto estas fotografías, desde buscar el mejor ángulo, un buen acercamiento y aprovechar la poca luz del lugar; me agrada experimentar nuevas cosas y sobre todo aprender de mis errores, para lograr esta tres imágenes debi fallar al menos quince.
[EN]The mushrooms grow in places with little light, reason why these photographs became a challenge, from looking for the best angle, a good approach and to take advantage of the little light of the place; I like to experience new things and especially to learn from my mistakes, to achieve this three images I had to fail at least fifteen.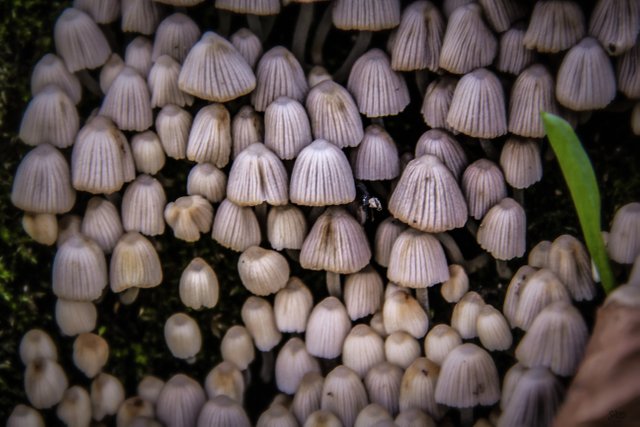 F/5.6 - ISO/100 - 1/13seg - 200mm
Investigando un poco hallé que estos hongos son conocidos como sombrillas, por su forma. Cuando capture estas imágenes el lugar estaba muy húmedo, por eso intenté volver dos días después, pero ya habían cambiando a un tono más oscuro, espero tener mejor suerte para la próxima.
[EN]Researching a little, I found that these mushrooms are known as umbrellas, because of their shape. When I captured these images the place was very wet, so I tried to come back two days later, but they had already changed to a darker tone, I hope to have better luck for the next one.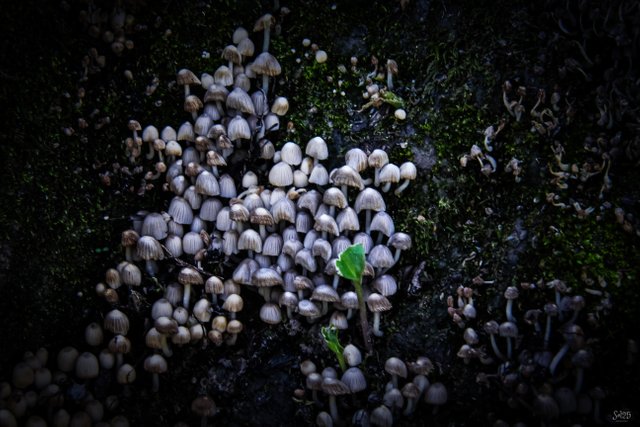 F/10 - ISO/100 - 1/20seg - 70mm
Taken with a Canon EOS Rebel T2i
---



---
Posted from my blog with SteemPress : http://sol25.vornix.blog/inicio/un-pequeno-mundo-a-little-world-photoworks-nature/
---