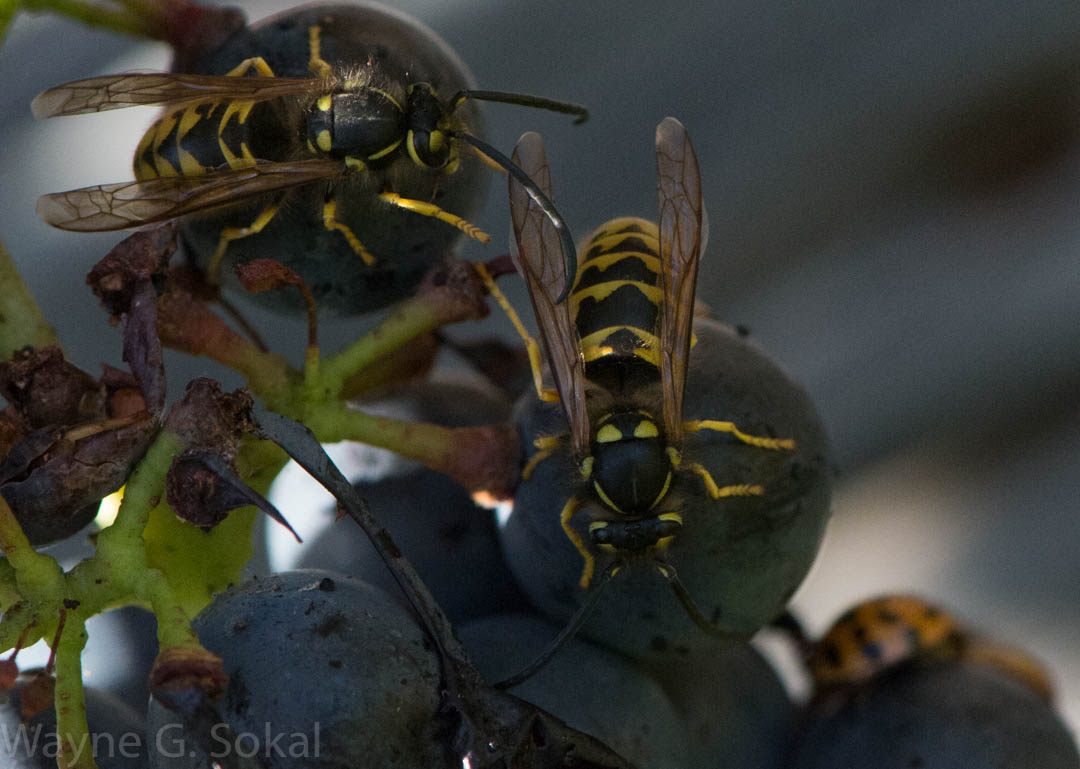 While photographing the yard and clearing up debris for the approaching winter season, we started harvesting our grapes and stumbled upon a festive event hosted by wasps and lady bugs feasting on the ripened grapes.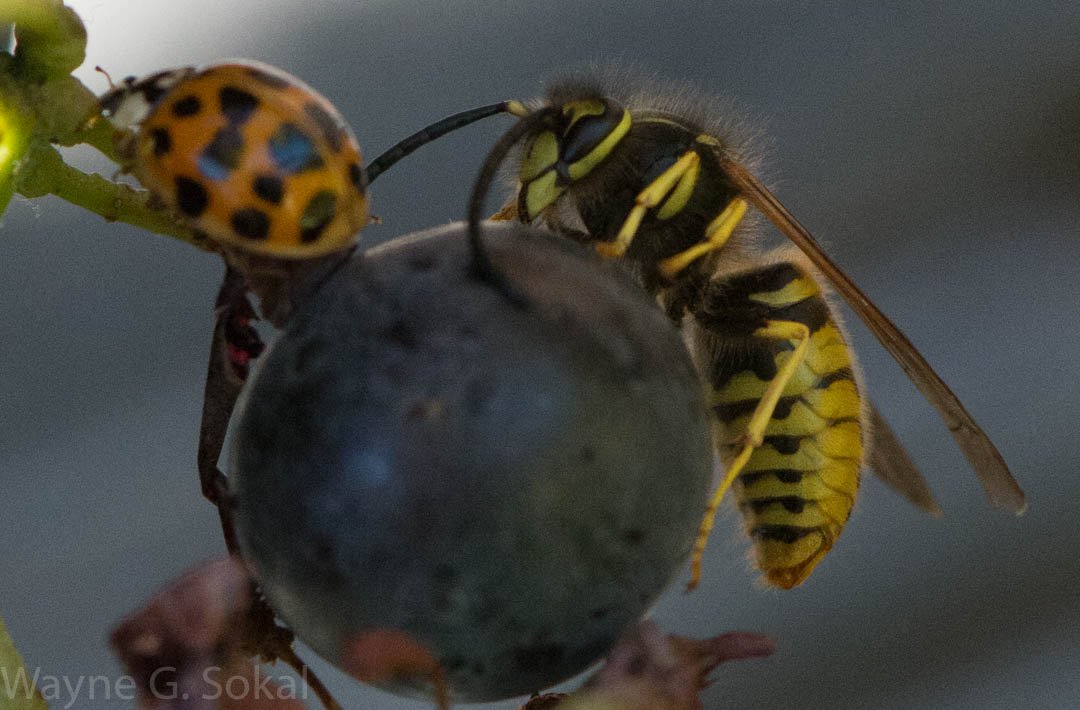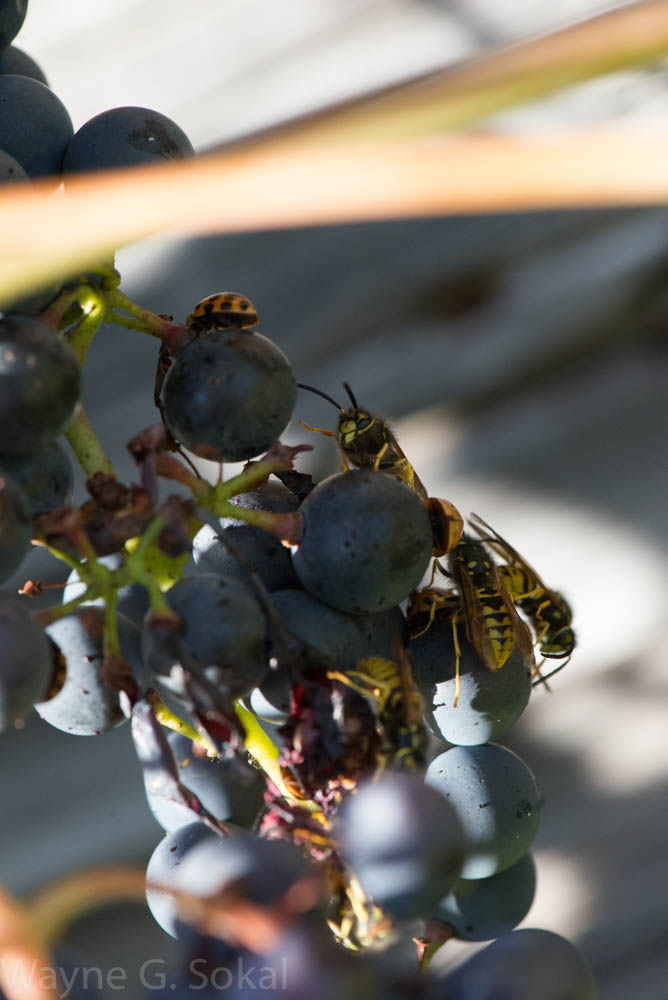 There has been an abundance of wasps this year and I took out 4 large nests this year as well as an abundance of lady bugs that apparently are from Asia that were brought in to assist in reducing aphid counts.
Captured with a Nikon D610 105mm Nikkor Micro.