I often see flowers from a passing car
That are gone before I can tell what they are.
I want to get out of the train and go back
To see what they were beside the track.
I name all the flowers I am sure they weren't:
Not fireweed loving where woods have burnt---
Not bluebells gracing a tunnel mouth---
Not lupine living on sand and drouth.
Was something brushed across my mind
That no one on earth will ever find?
Heaven gives its glimpses only to those
Not in position to look too close.
- Robert Frost
Source -marinrose.org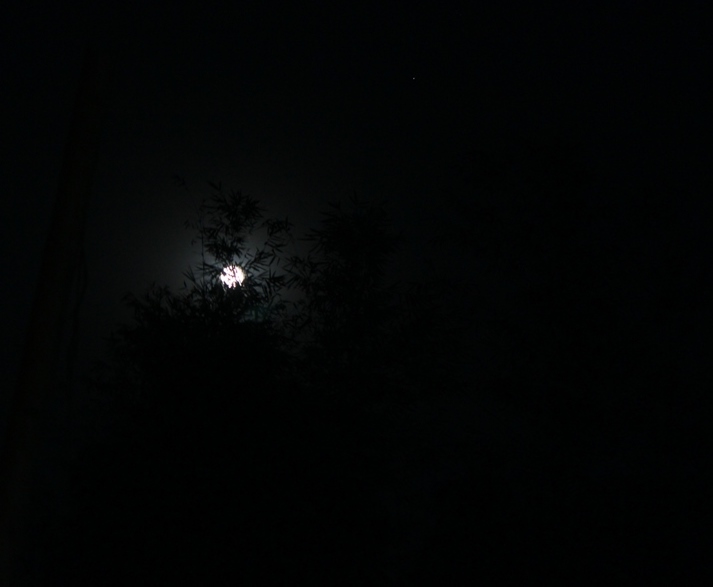 * Click to view in full screen!*
---
It was a while back. We were walking. A bunch of kids through a Small Forest. The wind was blowing smoothly. We were taking all happily. Suddenly this moon came out of cloud and my friend clicked the camera. It was shining as it was pouring something on us. Something that i couldn't describe... Thats all i have to say about that moment...
Image © shoovoon
Stay Blessed!