Ocean's fury
It has been pouring heavily since last few days back here in coastal Karnataka in southern India. Schools and other educational institutions are shut to ensure safety of students and the state government has declared red alert. Many homes are flooded and people who live close to the oceans and rivers are shifted to safer places.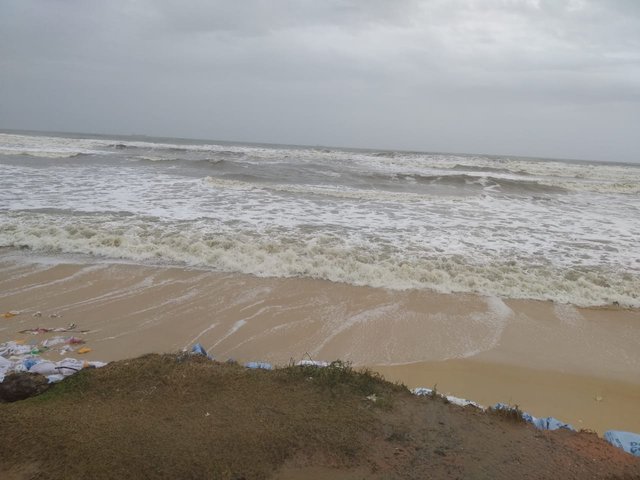 Today I had been to the beach to see the oceans fury and I must say it is at its angrier best. The road close to the beach is taken over by the ocean and people are advised to not go closer. It has caused too much damage to the infrastructure.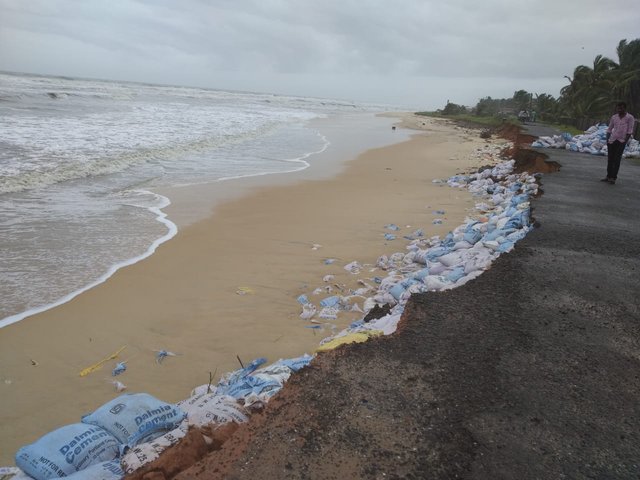 There is 24*7 surveillance by cops to ensure there is no mishaps. I wish the rain god shows some mercy now.