Something Blissful - Memories of My Vacation
Everyone of us has a goal that we are working for to achieve . And we have different efforts, different motivation and different ways to make it happen.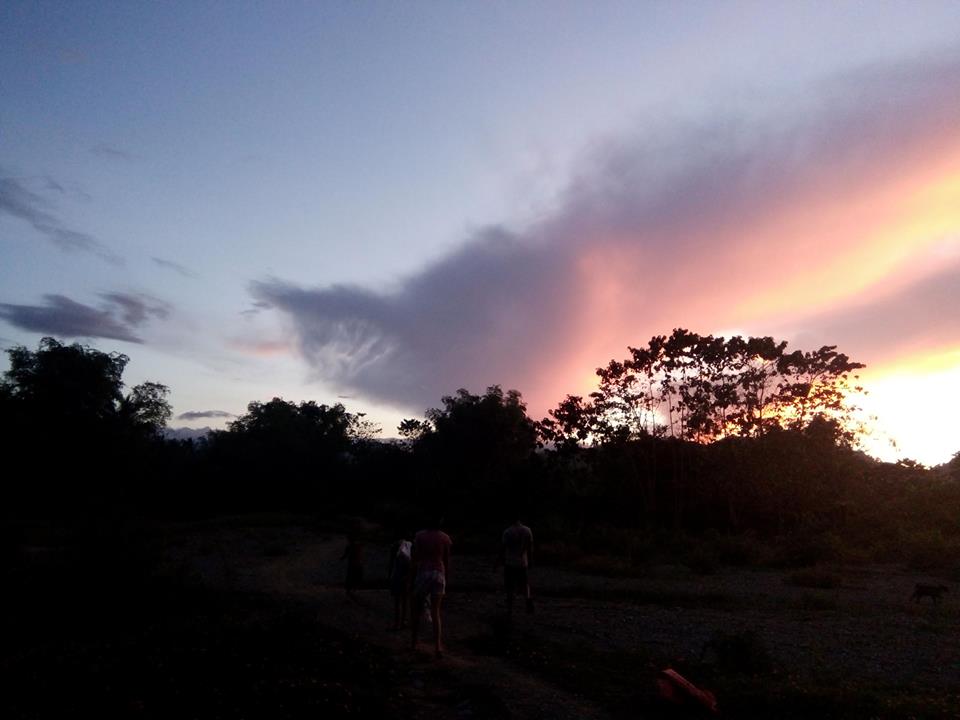 I am mostly motivated when the environment is relaxed especially if I'm surrounded with nature.This photo was taken in front of the river near our house. While the kids , neighbors and my siblings were playing in the sand , we were there savoring every moment until sunset .
After 4 years of working hard , facing the pressure of life in Metro Manila , I finally decided to take a break in a place where I grew up. I'm finally here in my parents house, a place which molded me to be better , a place where I feel so secure more than anywhere else , a place where memories were so blissful and worth remembering for.
It has been said that , there's no better place than HOME. And I do agree with that adage . No matter where we are if it's away from home, we would feel that sense of emptiness that only the place where we grow up could complete us and could fill that empty space inside of us.
I grew up in this place together with my loving grandparents who showered us with too much of themselves.We are eight siblings who shared the same childhood stories.It was all beautiful and the happiness of us were not attached to the material things that our parents could give us. It was so beautiful because we live simply and used to enjoy the company of each other and with nature that gave us the sense of belongingness.
Thank you for Reading!
@purpleheart
May 22, 2018
10:18 am
Photo is mine


I thank @iwrite and @purpledaisy57 for mentoring me.
Our mentor @surpassinggoogle has been very supportive of our group #Steemitdiversify and other groups too. Please support him as a witness by voting him at https://steemit.com/~witnesses and type in "steemgigs" at the first search box.
If you want to give him witness voting decisions on your behalf, visit https://steemit.com/~witnesses again and type in "surpassinggoogle" in the second box as a proxy.
Others that we should support are: @henry-gant, @kenny-crane, @beanz, @teamsteem, @good-karma, @busy.org, @esteemapp, @hr1, @arcange @bayanihan, @acidyo, @anomadsoul, @steemitph, @jerrybanfield, @darthnava, @paradise-found, @bobbylee @geetharao, @stephenkendal, and @richq11; they also have supported us. Thank you very much.