The Green blog :An attempt to create awareness about Nature and why we need to protect it.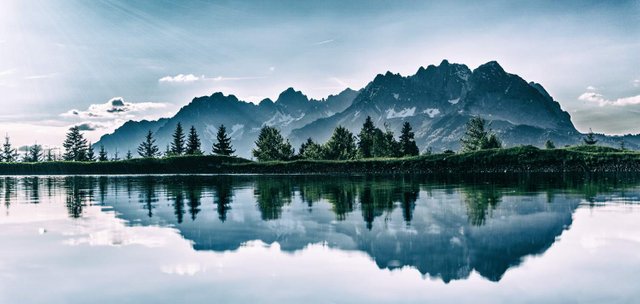 img.src
Our Earth is a masterful creation of God. It is the most beautiful planet in the universe and probably the only planet where life is possible. We share this planet with more than 7.5 billion human population and million of other biodiversitc species. It provides us with food,water, shelter and fulfiles all our basic needs. The generosity with which the nature has showered it's gifts upon us is beyond words to be explained.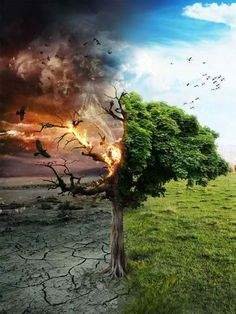 IMG
But her kindness and generosity has not been well received by humans. In place of trying to be greatful and thank the nature by conserving and protecting, we humans are exploiting and destroying it's purity. We are imparting our cruelty on nature by trying to satisfy our selfish needs. Mahatma Gandhi once quoted,"Earth provides enough to satisfy every man's needs, not every man's greed"
The green cover over the earth has deteriorated a great deal in this past century, various animals are becoming endangered and slowly they are vanishing into extinction, the climate change is big issue that people are ignoring, galciers and icebergs are melting , concept of sustainable development has been just confined to just books and we the humans, who are the prime reason for all these changes are acting ignorant.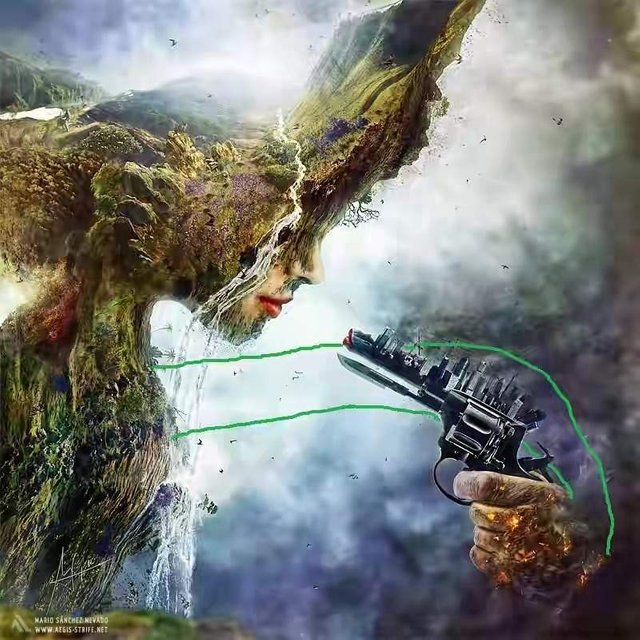 IMG
In the haste of developing faster and establishing industrial and economial dominance over the world , countries are cutting down on their forest land. We are over exploiting the natural resources that our mother nature has bestowed upon us. Rather than shifting to resources that are reusable, we are still relying ourselves on coal and petroleum that is known to cause ghastly damage to our environment.
Our leader and industrialist in trying to achieve some baseless profit goals are ignoring the ecological balance and sustainable nature goals.
Technological advancements are taking place on daily basis. But it is sad to note that emphasise on eco-friendly technology is not as much as it should. Every country is spending billions of money on Research and development of Atomic bombs, and Hydrogen bombs but at the same time, I doubt if they are even spending one tenth of that money on developing eco-friendly friendly technology.
Man has reached on the moon. We are even trying to find the possibility of life on mars. Rather than trying to protect the planet that we already have for ourselves we trying to find a new planet for us exploit and destroy.
Although it all looks gloomy at this moment but their is still a lot of hope left. It is not too late yet. If we humans still wake up from our slumber and focus on ecological balance and environment protection then a lot off good can still be done. There are a lot of solutions that we as humans can do to protect our society and nature. We need to start taking responsibility for actions. As global citizens and proud sons and daughters of mother nature it's high time we start taking actions. Even small steps like reducing our own carbon footprint and creating awareness among your fellow citizens can prove to great measures in the larger scheme of things. All you need to do is wake up and start taking actions.
In this direction the green blog is a humble attempt from my side to create awareness among all my readers and fellow steemians about ecological conservation. This will be a regular blog from my side explaining to you about environmental concerns and how we can bring about the change in our society. Your ideas suggestions and reviews on this topic are much valued and you can drop them down in the comment section.
---------------------------------------------------#############------------------------------------------------------
Now onto the contest. This series will be currently running under the name of THE GREEN BLOG. Any body who suggest's a better name for this series in the comment section below has a chance to win 2SBI shares. I will also be hosting contests in the future for you all to share your ideas and thoughts on nature.
Anyone who would like to sponsor the future contests on this blog series are also welcome to drop down their names in the comment section. But the biggest contribution that you can give to me and this series would be acting as an environmental warrior and protecting our mother nature.
Posted using Partiko Android
If you like my work please consider supporting it with an upvote.
Follow Me: @prasasth
For best use of steemit and free upvotes use partiko

---
Sponsored ( Powered by dclick )