HHG10: "Flowers from fruit with unlimited benefits"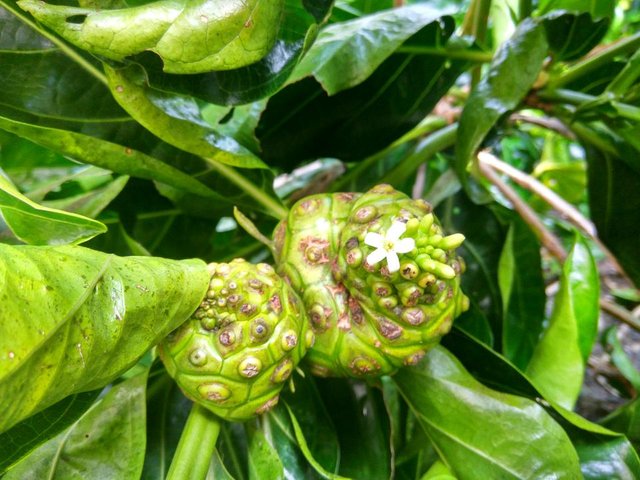 If you look at the photos, you must know what fruit it is?
Yeah right, that's mengkudu fruit.
When mengkudu fruit is still small there is a flowers on the bottom the fruit, as time passes until the fruit becomes big then the flower will fall.
In addition there is white and beautiful flowers, mengkudu has many benefits for human health.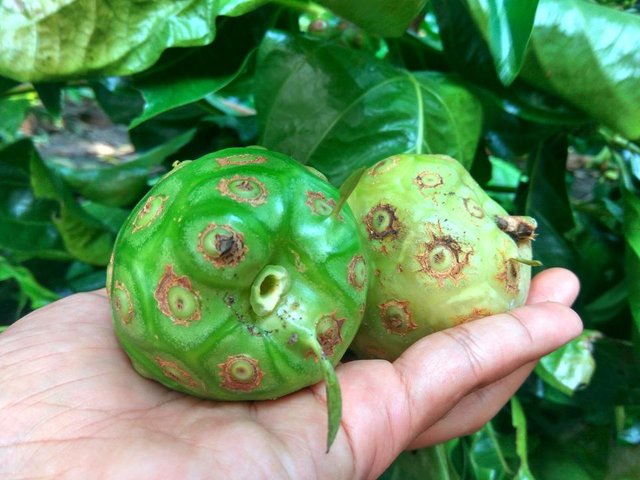 mengkudu in Latin is called Morinda Citrifolia and has more than 80 kinds, but not all can be consumed because there are toxic.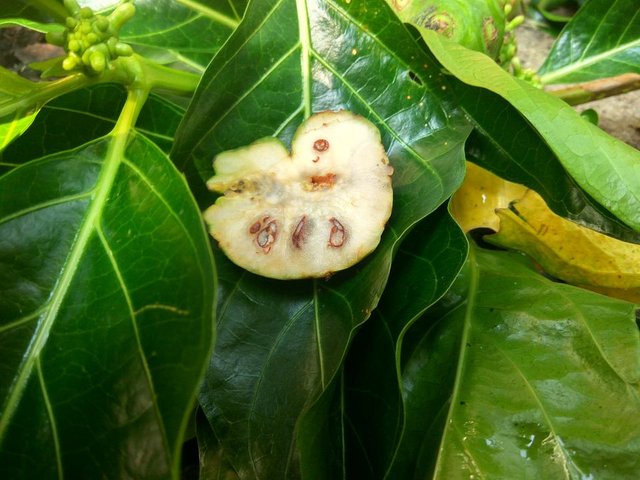 mengkudu can be used as juice or cooked. Some aceh people also make it as a "nicah" rujak.This is why in some villages mengkudu planted near the house, in order to harvest when fruitful.
Here are some benefits :
Relieves headaches
Lowering high blood pressure
Smooth digestion
Anti-inflammatory
Boost the immune system
Anti bacterial
Helps Lower Cholesterol
Prevent cancer
Relieves cough
Antidote free radicals
Treating the stomach
Treating hepatitis
THANKS FOR VISITING MY BLOG
upvote, follow and resteem
@poocut