Blessed with yet another beautiful autumn day here in Albuquerque, we decided to seize the day and take the dogs and kid on a walk by the Rio Grande. Instead of walking along the river itself, we chose to take the paths that line the acequias and arroyos that channel along the Rio Grande.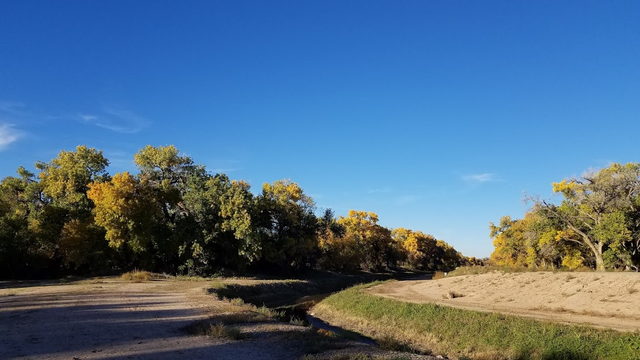 This area is known as the "bosque", which is Spanish for forest. But here in New Mexico, it just means the riparian habitat along the river, marked by the beautiful cottonwood trees that dominate the area.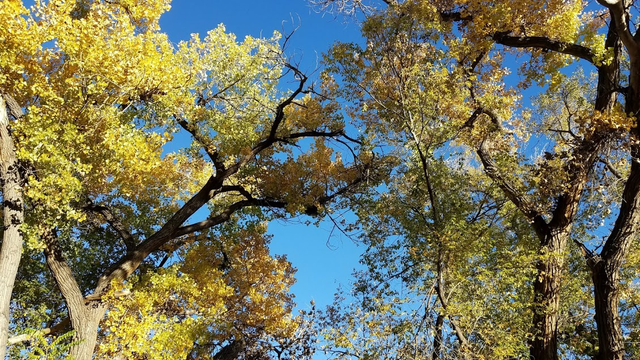 The cottonwoods are lovely trees, whatever season it may be. From spring to early autumn, their leaves are a bright green, with the usual cottony white seed pods dusting them during much of late spring and early summer. However, come late autumn, they begin to lose the vivid green and the leaves become a golden yellow. Later in the season, as the leaves finally leave the trees, the golden yellow becomes a bronze, complete with a metallic sheen.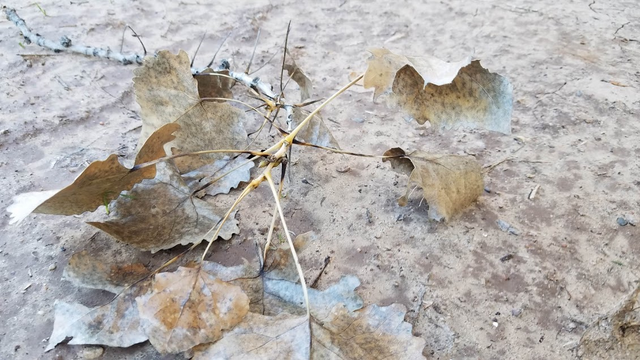 Whatever the season may be, a walk in the bosque is always beautiful, and a wonderful opportunity to get a glance of the majestic cottonwood trees.