hi all, good night. on this happy night i would like to greet you all the steemians that are in aceh indonesia and all over the world. our friendship is maintained even though the distance separates us all.
on this night do not forget I wish you all the steemian friends to always be given health and long life by God Almighty God. so with the health and long life that we can move as usual without any obstacles whatsoever.
Aceh is one of the provinces in Indonesia that has a lot of natural beauty. Like the beauty of a sunset owned by aceh.sunset that I will share this time is a sunset photograph contained in my area, precisely in Syamtalira Aron Aceh Utara.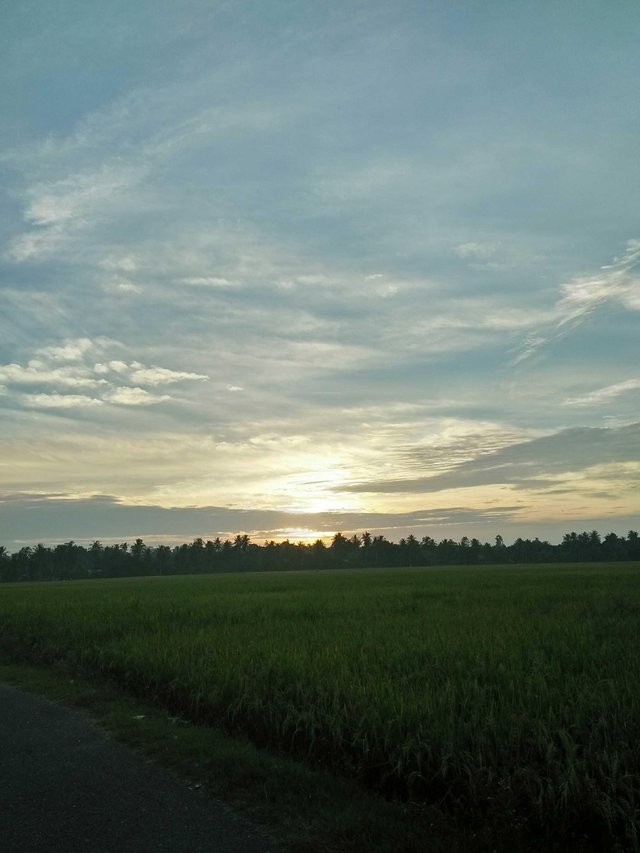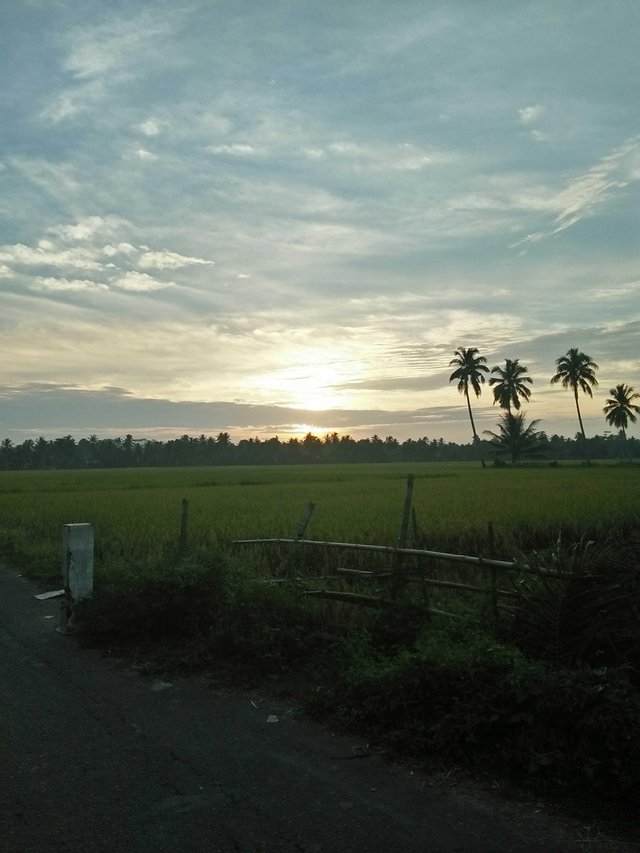 I made this sunset myself with my camera phone, it is a very beautiful sunset.dengan very beautiful colors, and accompanied by a yellowish rice field view adds to the beauty displayed by sunset this afternoon.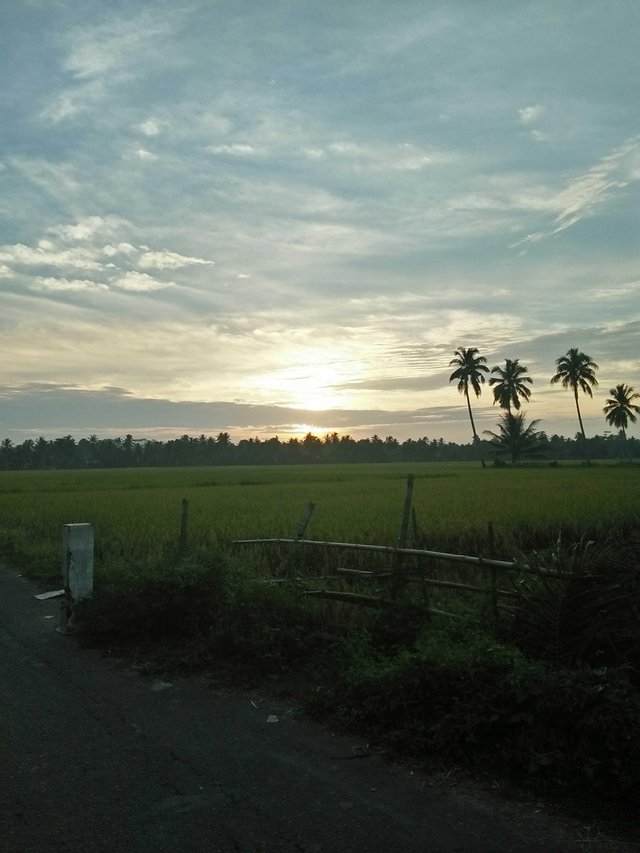 I hope you all like the photos I share. Let us love the beauty of nature that we have.
see you in my next post.
Bahasa Indonesia
hai semua, selamat malam. pada malam yang bahagia ini saya ingin menyapa Anda semua steemian yang ada di aceh indonesia dan di seluruh dunia. Persahabatan kami dipertahankan meski jarak memisahkan kami semua.
pada malam ini jangan lupa saya berharap Anda semua teman-teman steemian untuk selalu diberi kesehatan dan umur panjang oleh Tuhan Allah yang Maha Kuasa. jadi dengan kesehatan dan umur panjang itu kita bisa bergerak seperti biasa tanpa hambatan apa pun.
Aceh adalah salah satu provinsi di Indonesia yang memiliki banyak keindahan alam. Seperti keindahan sunset yang dimiliki oleh aceh.sunset yang akan saya bagikan kali ini adalah foto matahari terbenam yang terdapat di daerah saya, tepatnya di Syamtalira Aron Aceh Utara.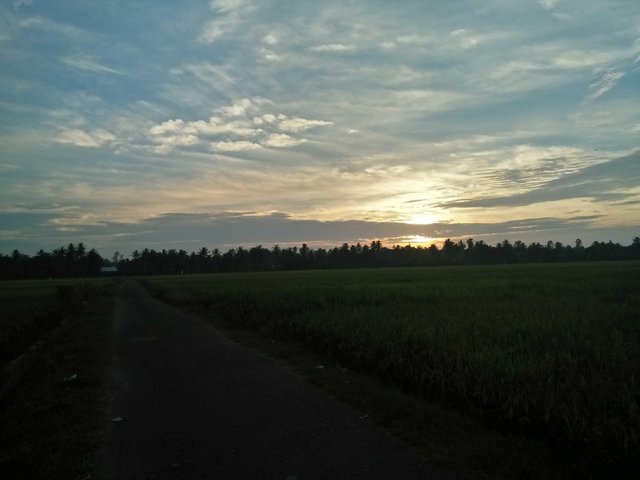 Saya membuat matahari terbenam ini sendiri dengan ponsel kamera saya, itu adalah matahari terbenam yang sangat indah.dengan warna yang sangat indah, dan disertai dengan pemandangan sawah kekuningan menambah keindahan yang ditampilkan oleh matahari terbenam sore ini.
Saya harap Anda semua menyukai foto yang saya bagikan. Marilah kita mencintai keindahan alam yang kita miliki.
sampai jumpa di posting berikutnya.