When is Earth Hour 2018 and how do I take part?
Yes, the annual Earth Hour is fast-approaching. But what does it involve? How can you be a part of it? The next Earth Hour, which is the 11th of its kind, falls on March 24 2018, starting at 8.30pm and finishing at 9.30pm, local time.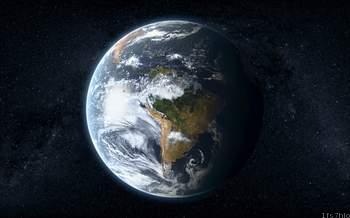 To join in, just switch off your lights and electrical appliances for the full hour, and show solidarity with those fighting for a cleaner, more sustainable Earth. The world's biggest landmarks, including the Sydney Opera House, the Eiffel Tower, Buckingham Palace, and Edinburgh Castle, switch off lights as a visual display of their commitment too.
Around nine million people turned off for the Earth Hour in 2017. You can get involved in several other ways as well, and the WWF suggests a few. They are switching to green energy, reusing or composting leftovers, turning your washing machine down to 30 degrees, changing to an electric car, investing in a reusable cup or bottle, reusing plastic cutlery or becoming a 'flexitarian' (a primarily vegetarian diet). You can also choose your own pledge.