Antique Homemade Birdhouse Installed At New Location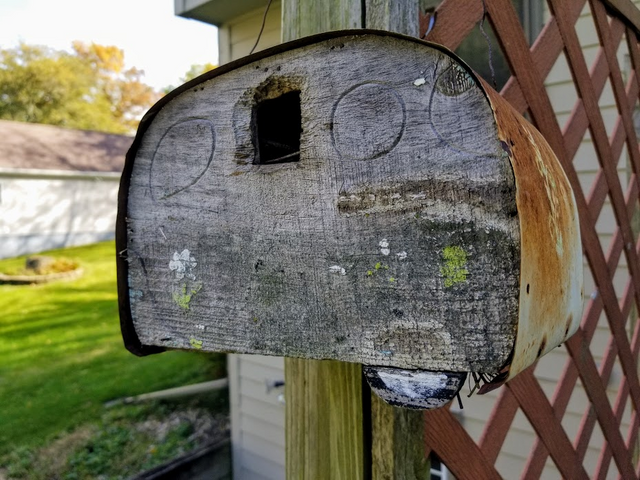 My late grandfather-in-law made this birdhouse for our family when we were first married some fifteen years ago. It's hung up outside our house ever since.
When we recently moved, we knew that we had to find a good spot for the birdhouse as well. As you can see, it has been used for many a bird home in the past.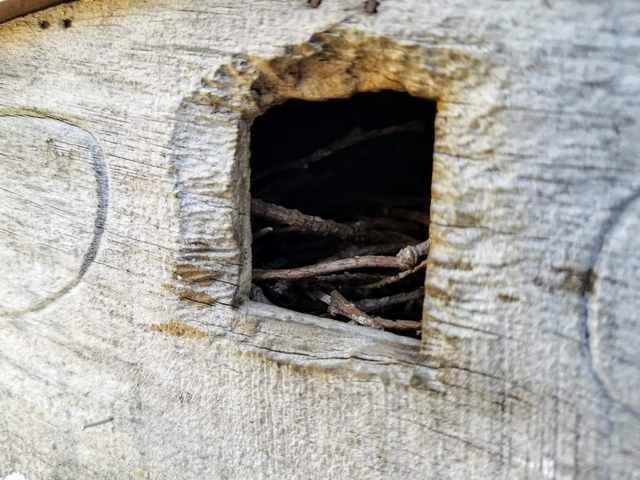 Here is hoping to see it used for its intended purpose even more at our new digs.