Plane crash - Snake Pass
Bleaklow Hill is situated on the A57, which is called the Snake Pass and is a few miles outside Glossop, Derbyshire. It was a low cloud,misty and raining morning and the Boeing RB-29A 44-61999, had unfortunately had crashed due to the weather conditions. Thursday 4th November 1948 Boeing RB was flying from RAF Scampton, near Lincoln, to Burtonwood, near Warrington.
Although the flight should of only taken them an hour, the plane started to descend. The crew thought they had passed the hill, unfortunately they hadn't. The Boeing RB landed very close to the Higher Shelf Stones and immediately it had incinerated by the fire.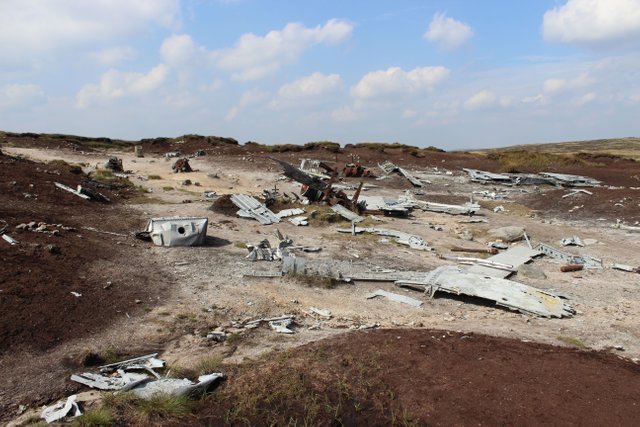 This is the engines they had 4. All of which can still be seen today.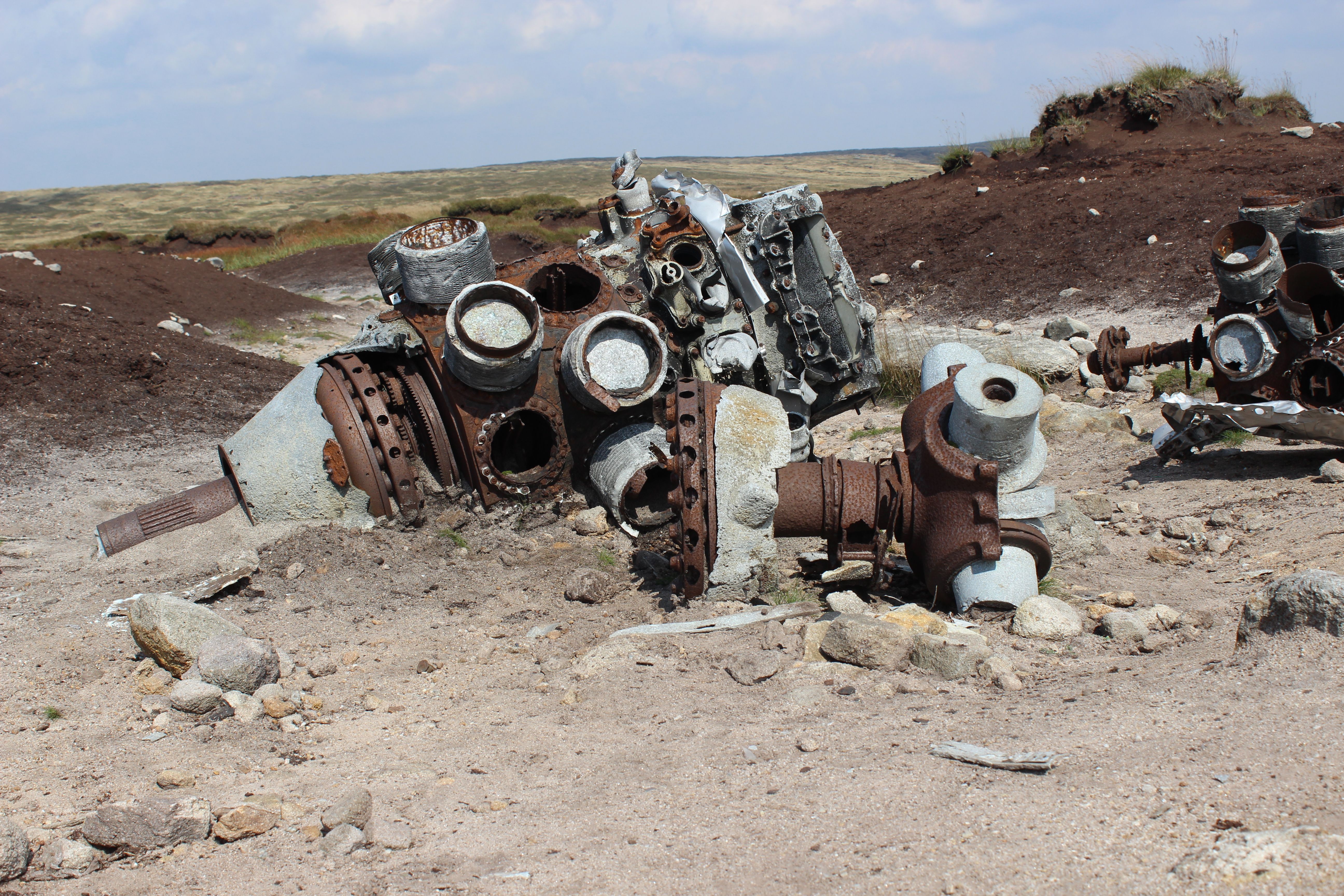 This picture shows a large amount of the wreckage, which has amongst it the rear turret mounting, also the base of the tail fin is all destructed, over the mountain.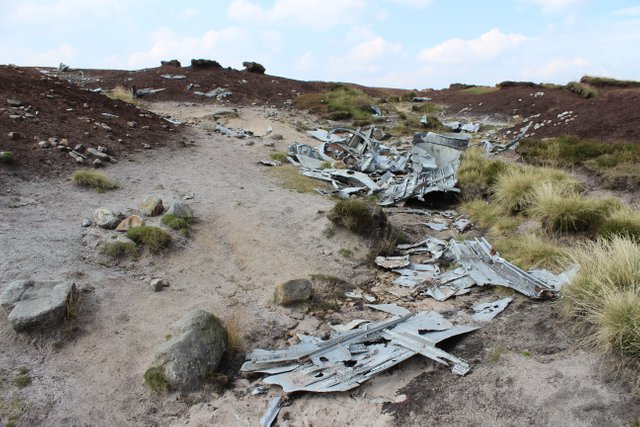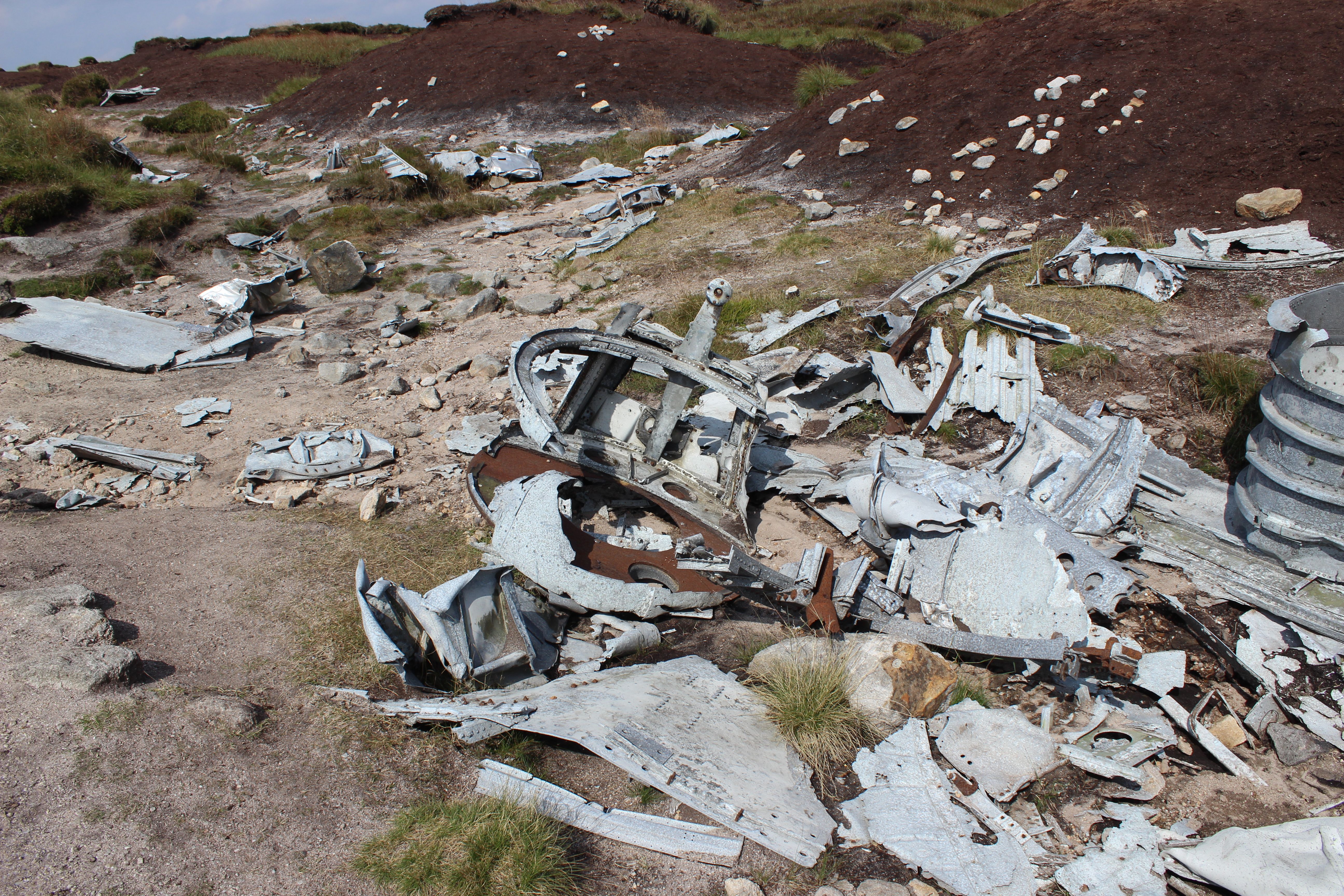 The plane went into flames instantly, near missing the Higher Shelf Stones.
![bleaklow stone.jpg]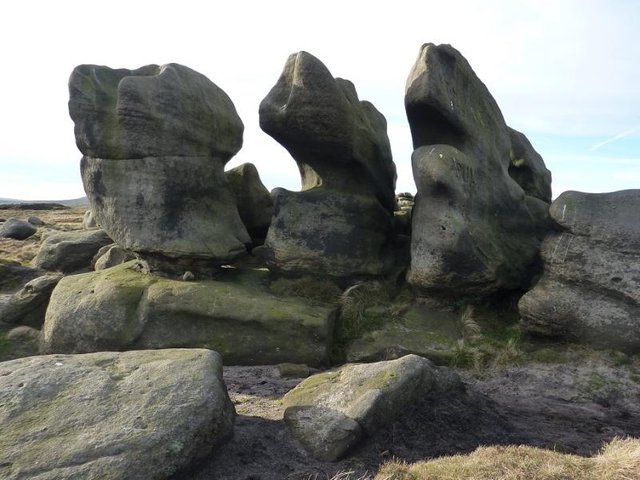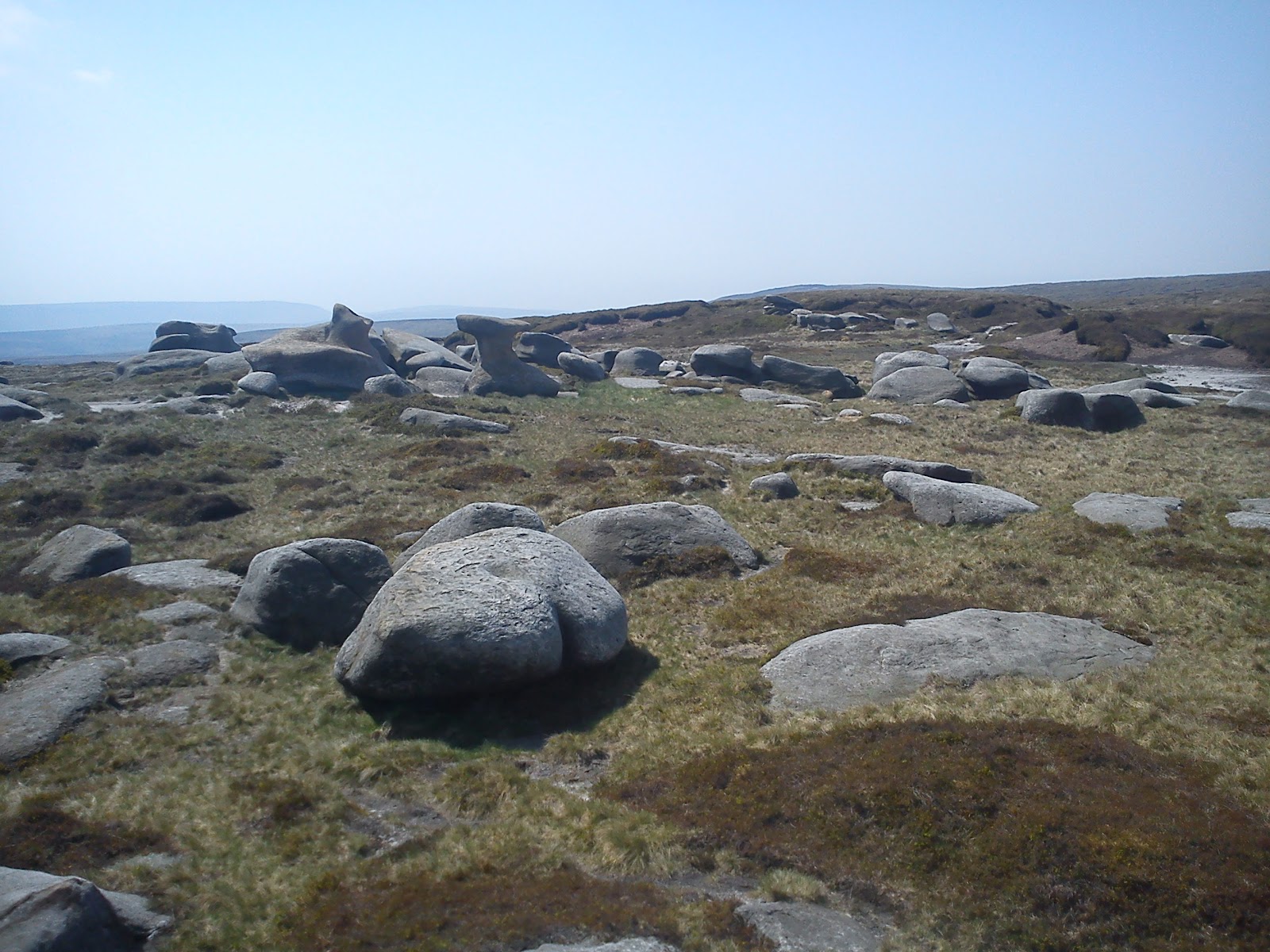 The stones above are situated at the top of Bleaklow.
The plane had 13 men on board the Boeing RB-29A 44-61999, all of which were a fatality. Soon after, the aircraft had been reported missing and that it hadn't reached its destination. Close by were the RAF mountain rescue, and they were alerted and they set off to find the aircraft.
However the MRT were on a training day and were in the Kinder Scout area, so it was only a short ride to get from A to B, they set off as quickly as possible on the search for the crash site. MRT arrived approximately 16:30, finding that they had been no saviours.
The aircraft had a 'nickname' which was 'over exposed', it has had this name for part of its existence in the 1946. The aircraft was been used by 509th Composite Group to photograph some atomic weaponry tests. However we cant be sure if the plane has this name at the time of the crash, as it was being used by a different crew and unit.
People have visited the site in memory of the 13 men, and placed poppies on the wreckage.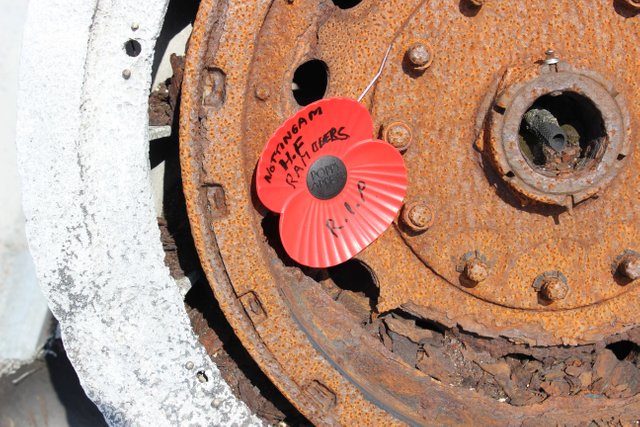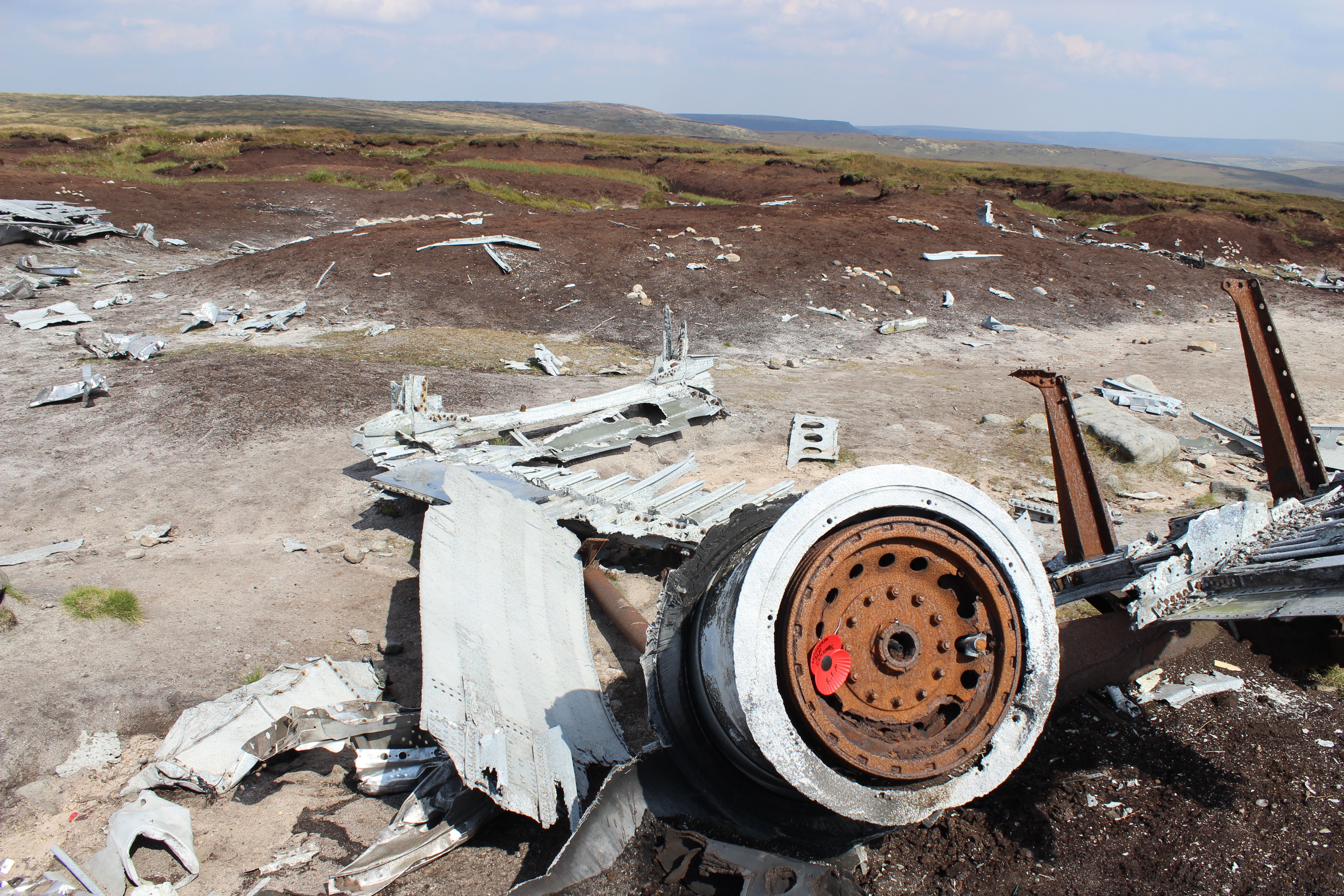 The stone are a 2minute walk to the plane crash. This area is a tranquil place to sit and admire the views!!!! This is a must go to place!!!
Thanks for reading :)