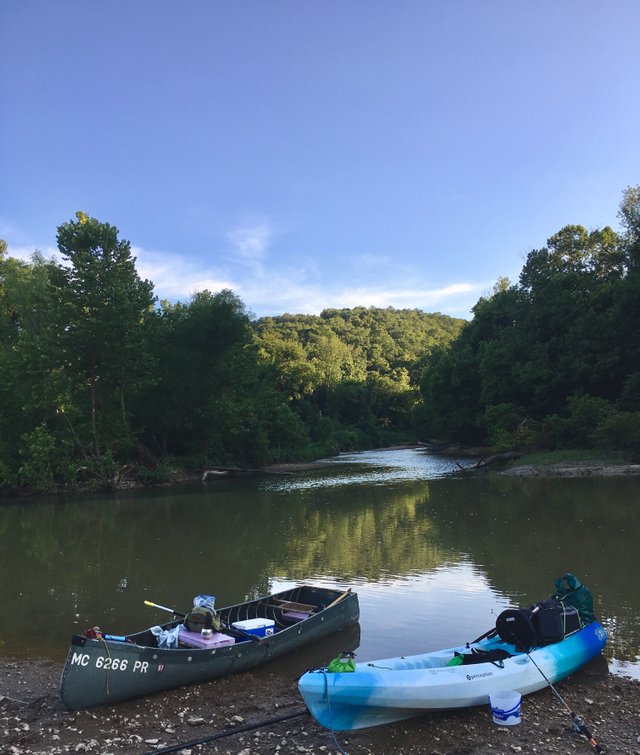 We love the Ozarks for its pristine waters. With the highest concentration of springs in North America, many of our waterways are clear and crisp as they're fed by springs that trickle down through the dolomitic limestone.
Of course as we visit the waterways, we usually fish and are sometimes successful. On this trip we did bring a cast iron, lemon, oil and salt just in case our catch was sufficient. Alas, only small fish were to be had on this trip!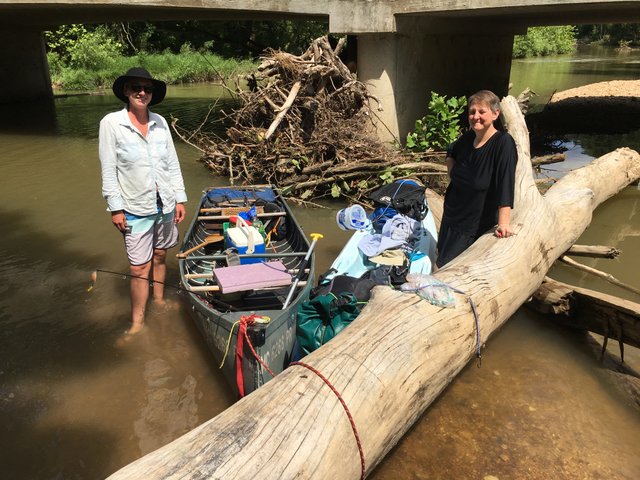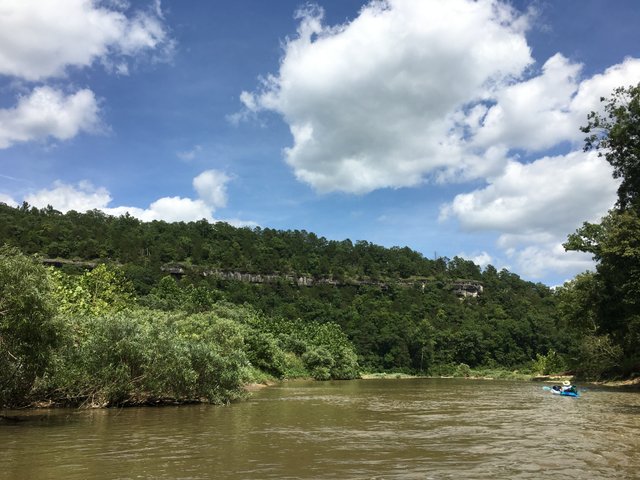 It started as an idea for our friend Michelle's 50th birthday. That's a milestone celebration and we decided to take our first overnight float trip.
Canoe and kayak, check, sleeping gear, check, food, water purification devices, fishing poles, check... we also brought along Luci, who swims valiantly alongside our canoe.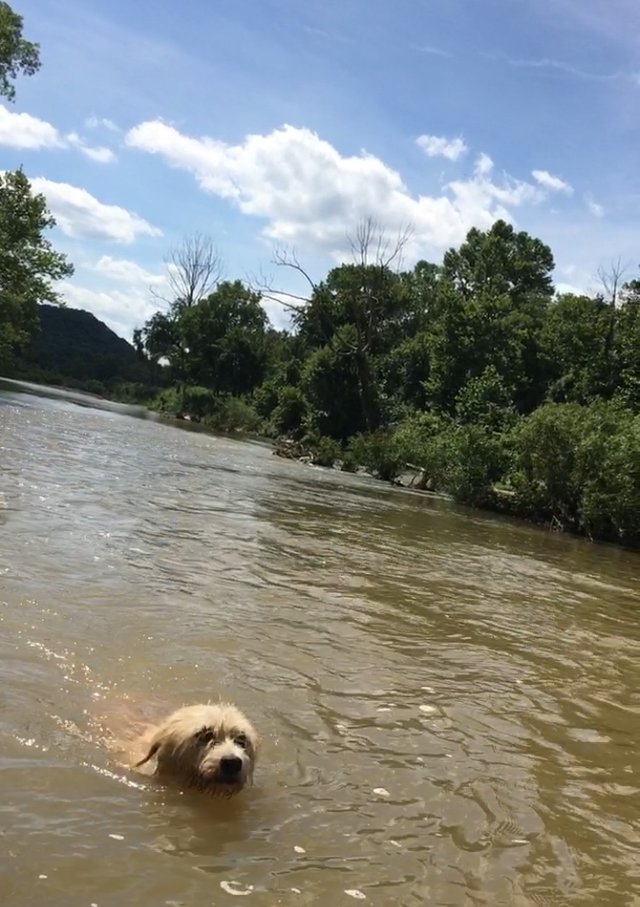 We set off about midday as we chose a short float. We wanted to fish and relax more than paddle hard and rush.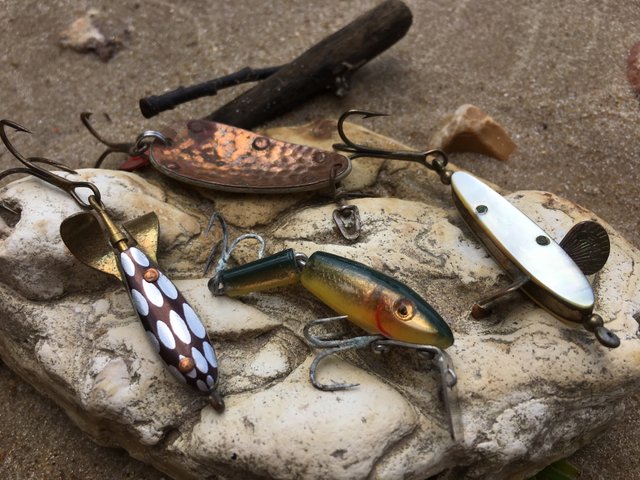 Antique fishing lures from my grandpa
We got to our campsite around 5 and I immediately made a fire using driftwood as kindling which lit extremely fast. Then we set up tents and stoked the fire until it was a legitimate bonfire!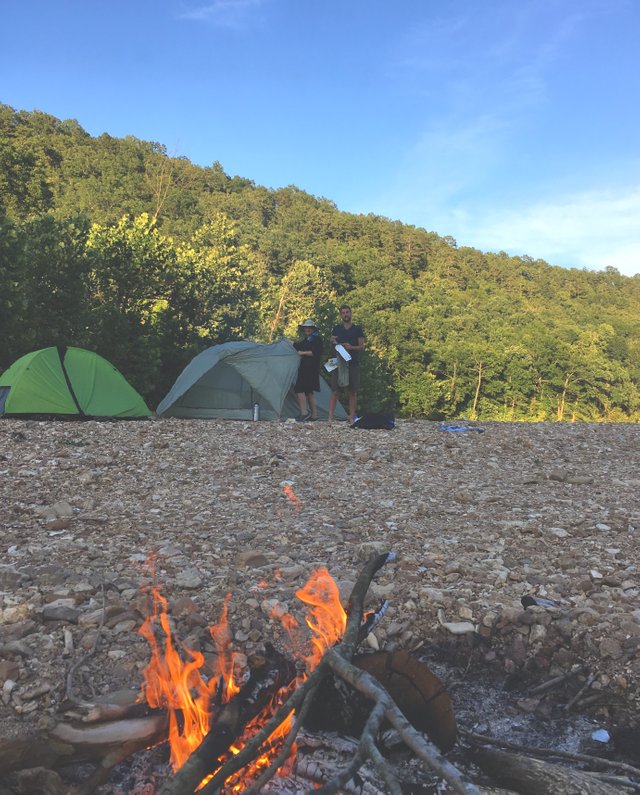 Fishing proved unsuccessful, but it was beautiful to just be out on the river at a time when we'd usually be heading in.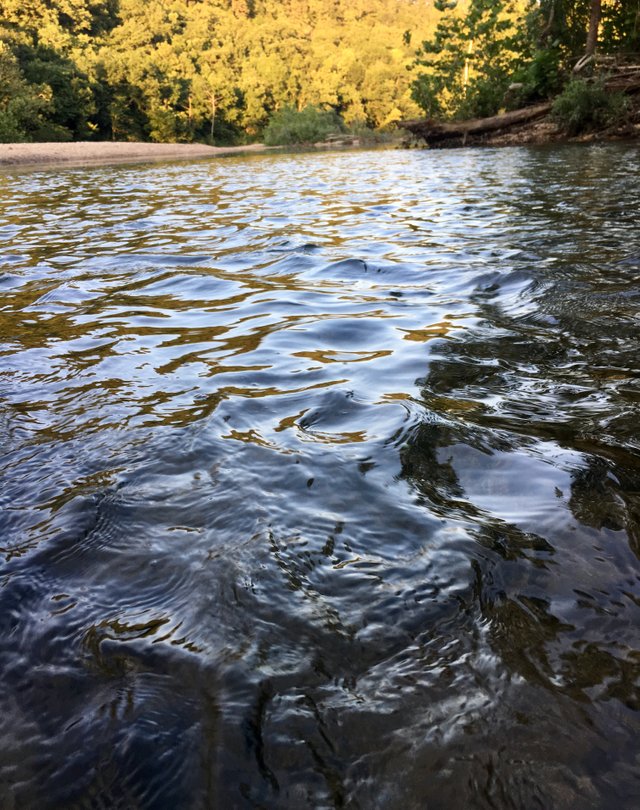 It's the shoulder times that are so impressive. Dusk, dawn; the times we're usually on our way to some place or heading home. The way the light played in the water was spectacular and reminded me of the speckles on a trout.
The moon was 3/4 full and we watched her glory enjoying each other's company by the light of the fire. It had been too long since I'd enjoyed a wild night by a campfire.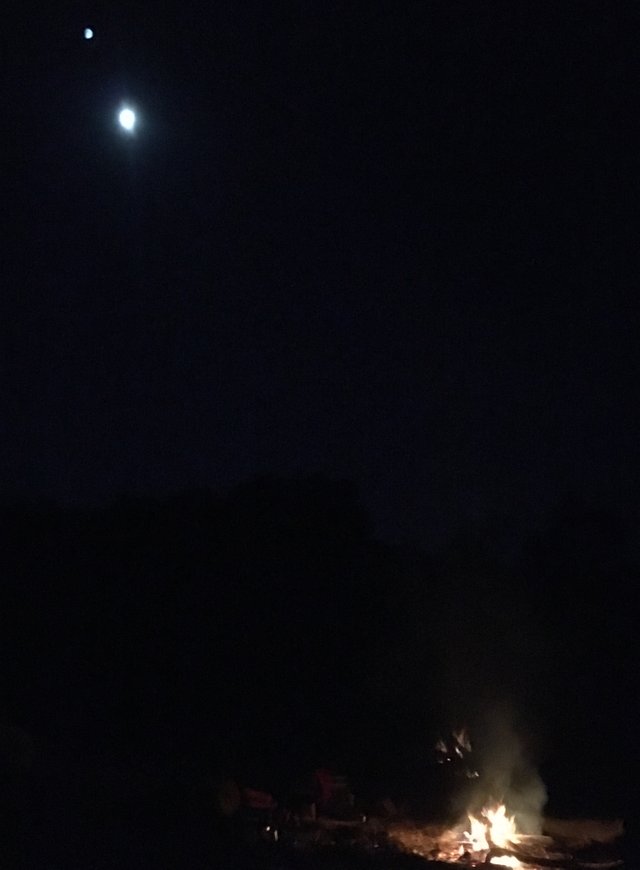 Of course wild experiences bring in animals and Luci did her best to fend them all off. That meant a lot of all night barking, which made for a poor night's sleep, but I succumbed to that reality and didn't fight against it.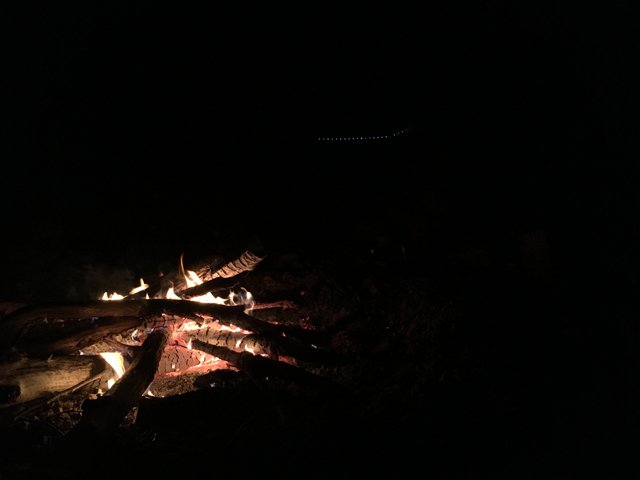 This morning we woke up and ate a simple breakfast, had some coffee, and were off. Herons and woodpeckers squawked as we went through their territories. We saw tons of fish jumping, but I only caught a small large mouth bass. There's a slight wind today and it brought the smell of sycamores to us. Ahhhhh, what a morning. A beautiful morning on the river!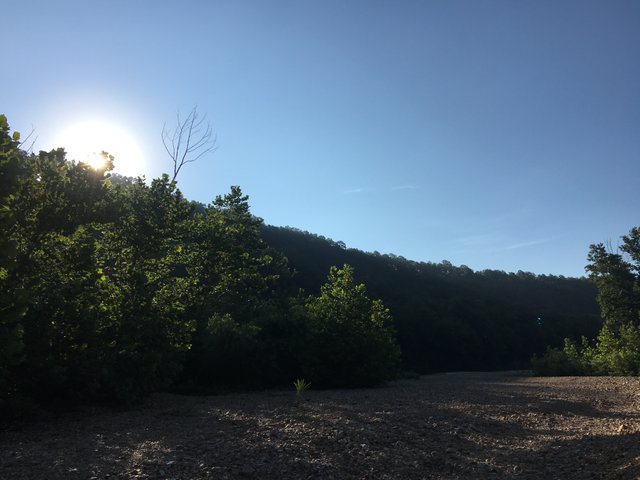 With a little taste of adventure, it makes me want to do a two nighter... Een and I used to camp and adventure a lot more and it always allows us to pause, sink a little deeper, take extra breaths and just simply enjoy. Refresh. We spotted a lot of paw paws too forming on the trees, so I'm sure we'll take this route again in September to collect them!