This is actually a honey locust tree Gleditsia triacanthos but every time I look at its wavy seed pods I think 'steemit logo' so I've given it a new common name!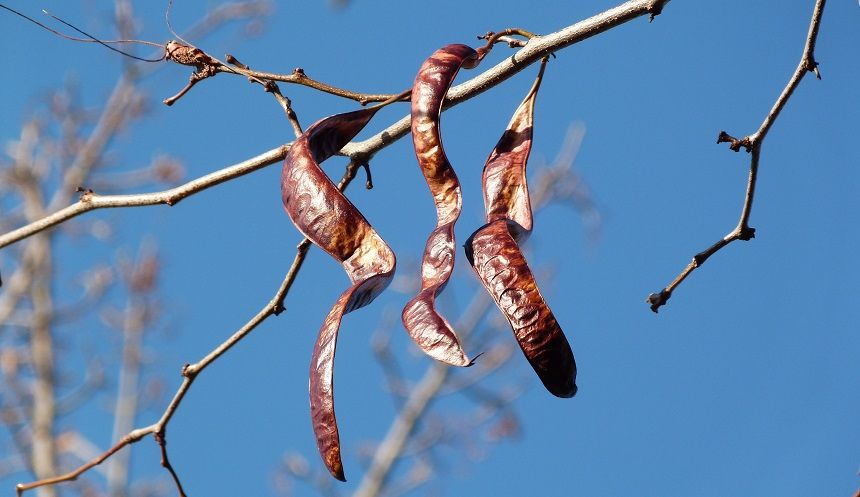 I've been eyeing up these trees all autumn, looking out for a branch with just three perfect steemit pods. The trees aren't really climbing material so no scope for artistic arrangement!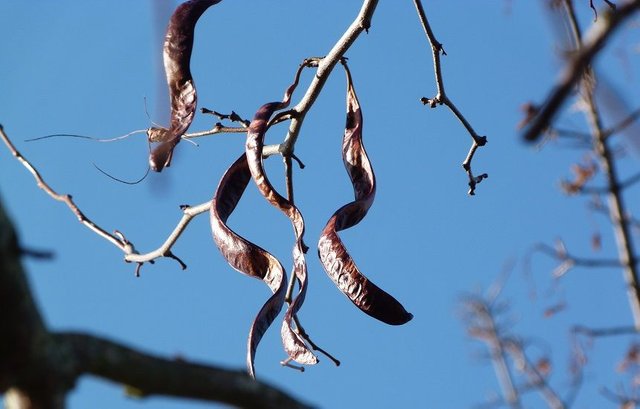 This rather pretty tree is not native to the UK but is often planted as an ornamental. It can tolerate pollution and drought well which makes it a good roadside tree. In the summer it has beautiful delicate leaves and then the interesting seed pods to add interest in the winter.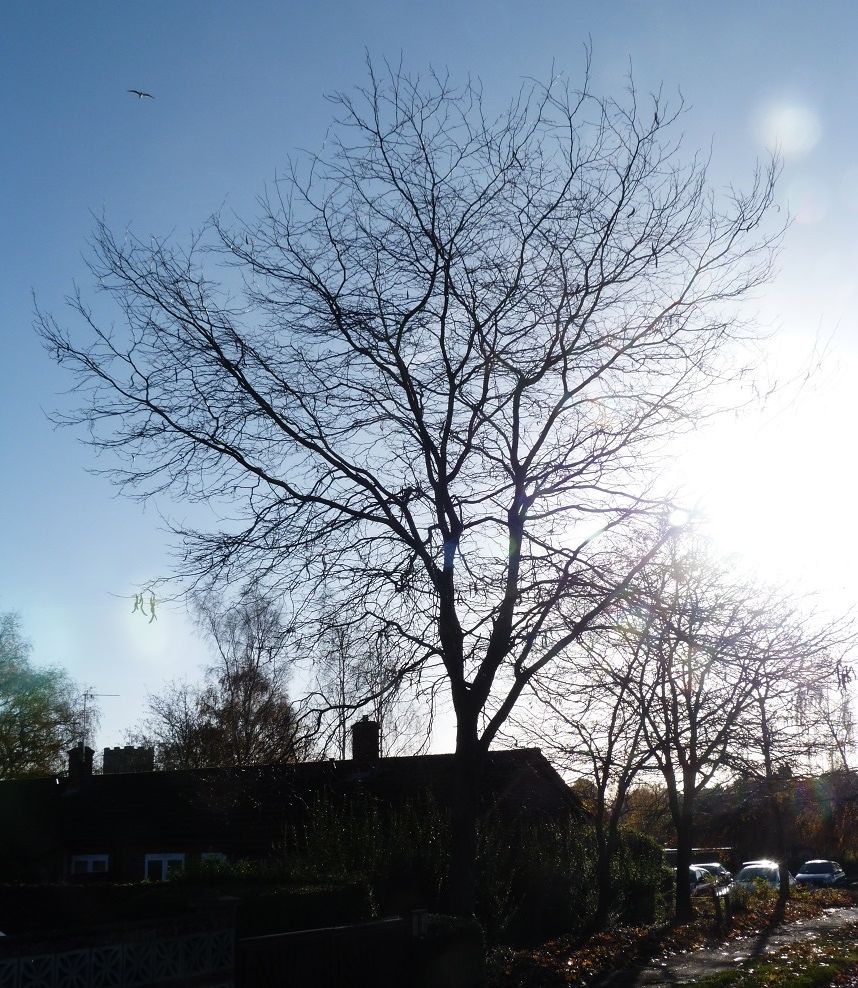 What patterns do you see in nature?