Is there anything quite comparable to a bluebell wood? That exact shade of exquisite blue viewed through spring green leaves. Not to mention the sweet scent in the air from the sun on hundreds and thousands of flowers. When I saw my first few bluebells opening in gardens this year I longed to be in the woods, completely immersed in a British spring woodland colour bath so I took myself off to a local woodland. It was glorious and.........although she's been dormant over the winter like a deciduous tree........the Happy Snappy Ecologist got out her camera. Enjoy!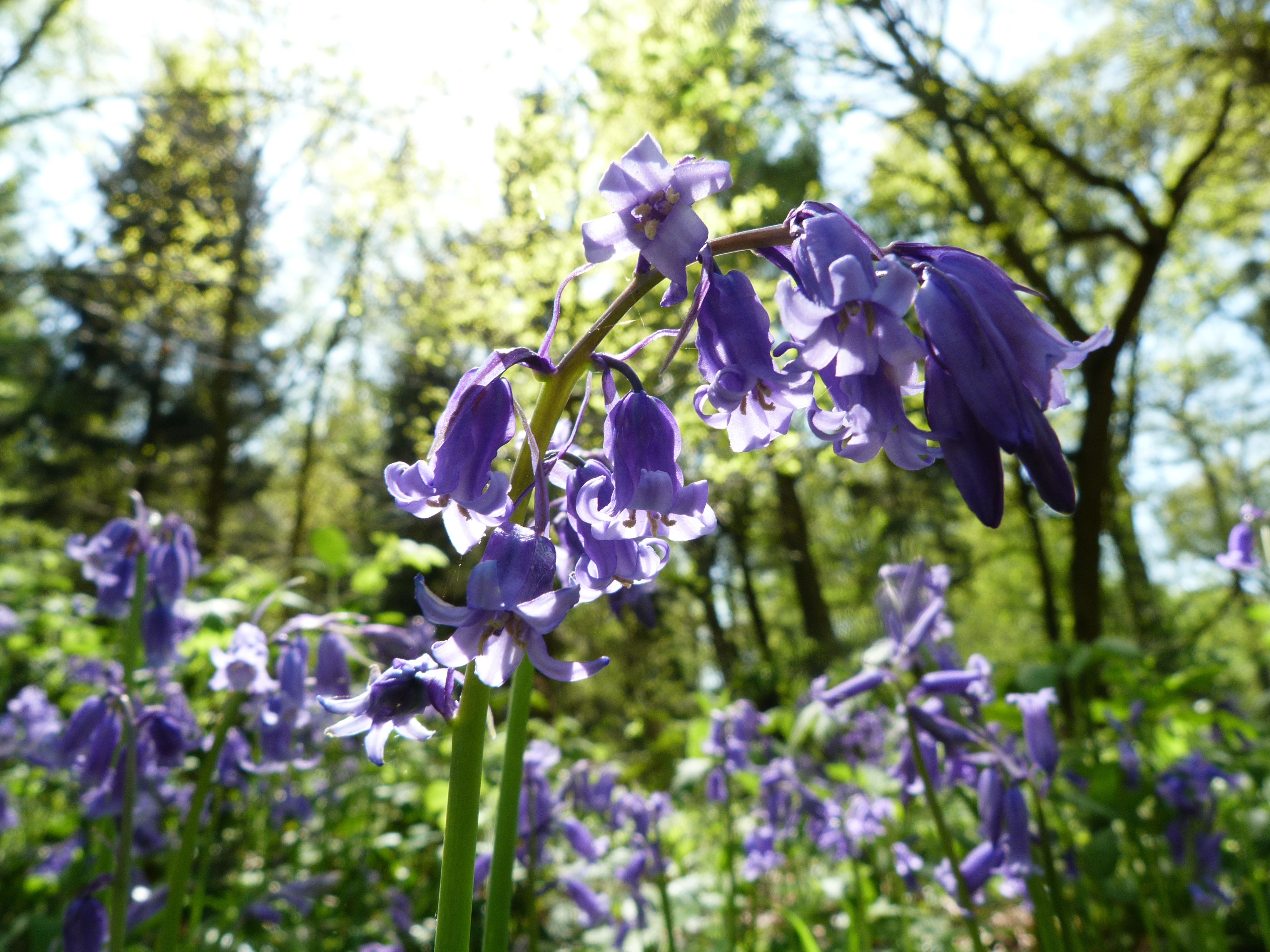 Bluebell Hyacinthoides non-scripta
I am always spell-bound by this shade of blue - that I've never seen quite re-created elsewhere. It always reminds me of a story I heard as a child about a King who wanted the most unique and beautiful carpet in the world for his palace. A little boy told him he knew of the most beautiful carpet in the world, but that the King couldn't have it. Naturally the King demanded to see said carpet and the little boy took him to a bluebell wood.........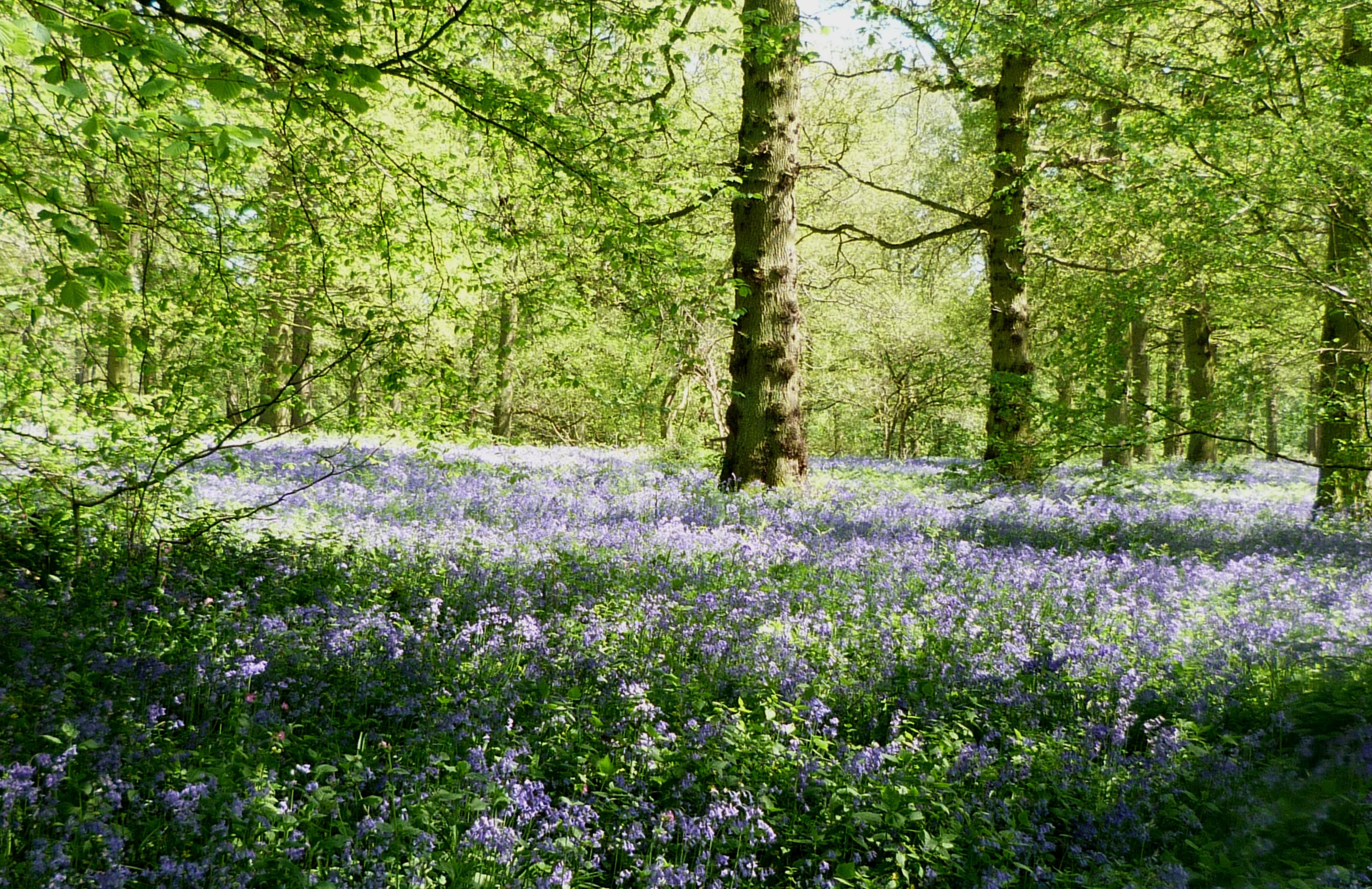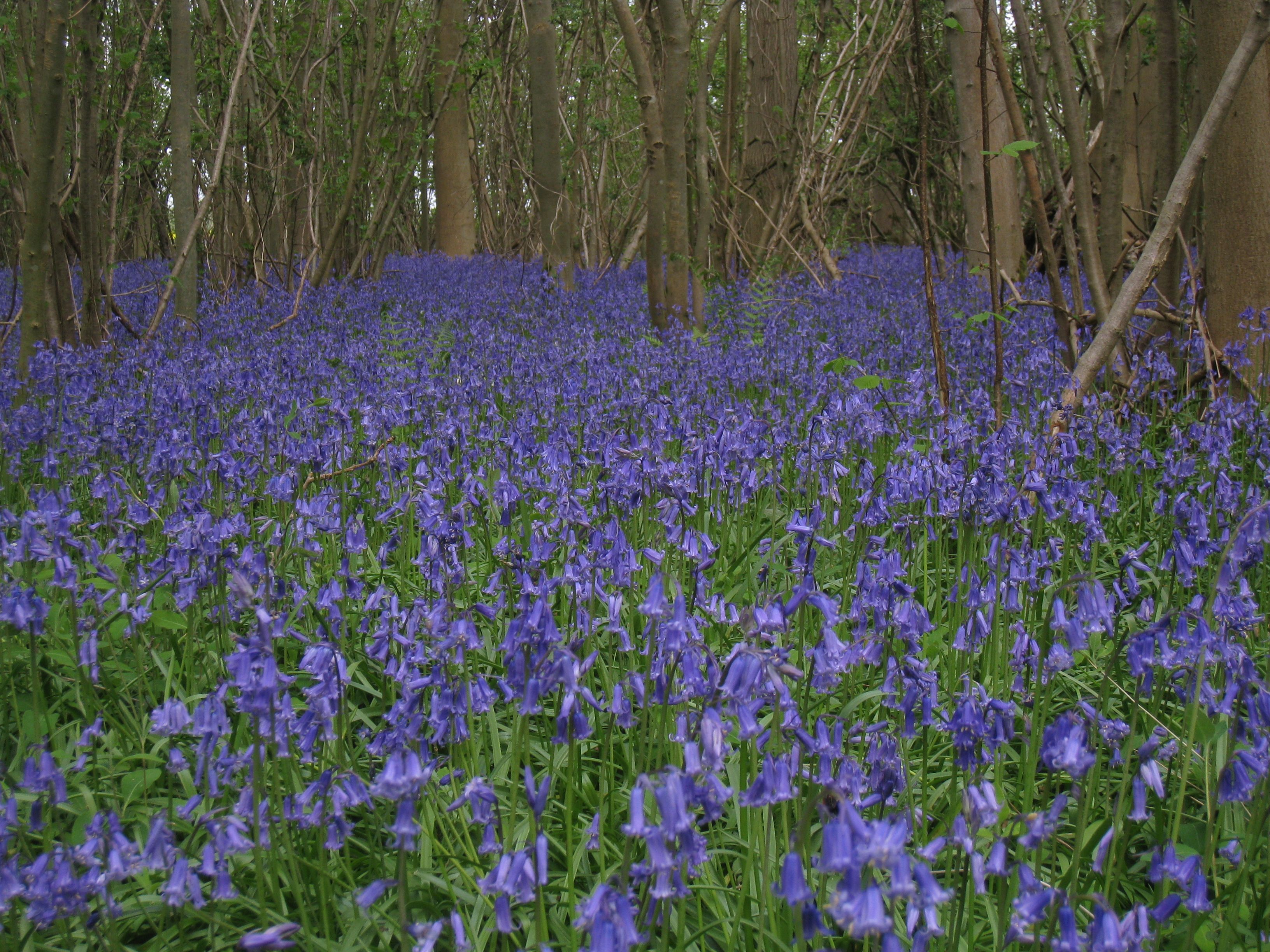 Blue, blue, blue under the dappled spring green.
As always my eye zoomed in on the minutia! How amazing to be a tiny creature completely surrounded by bluebell blue!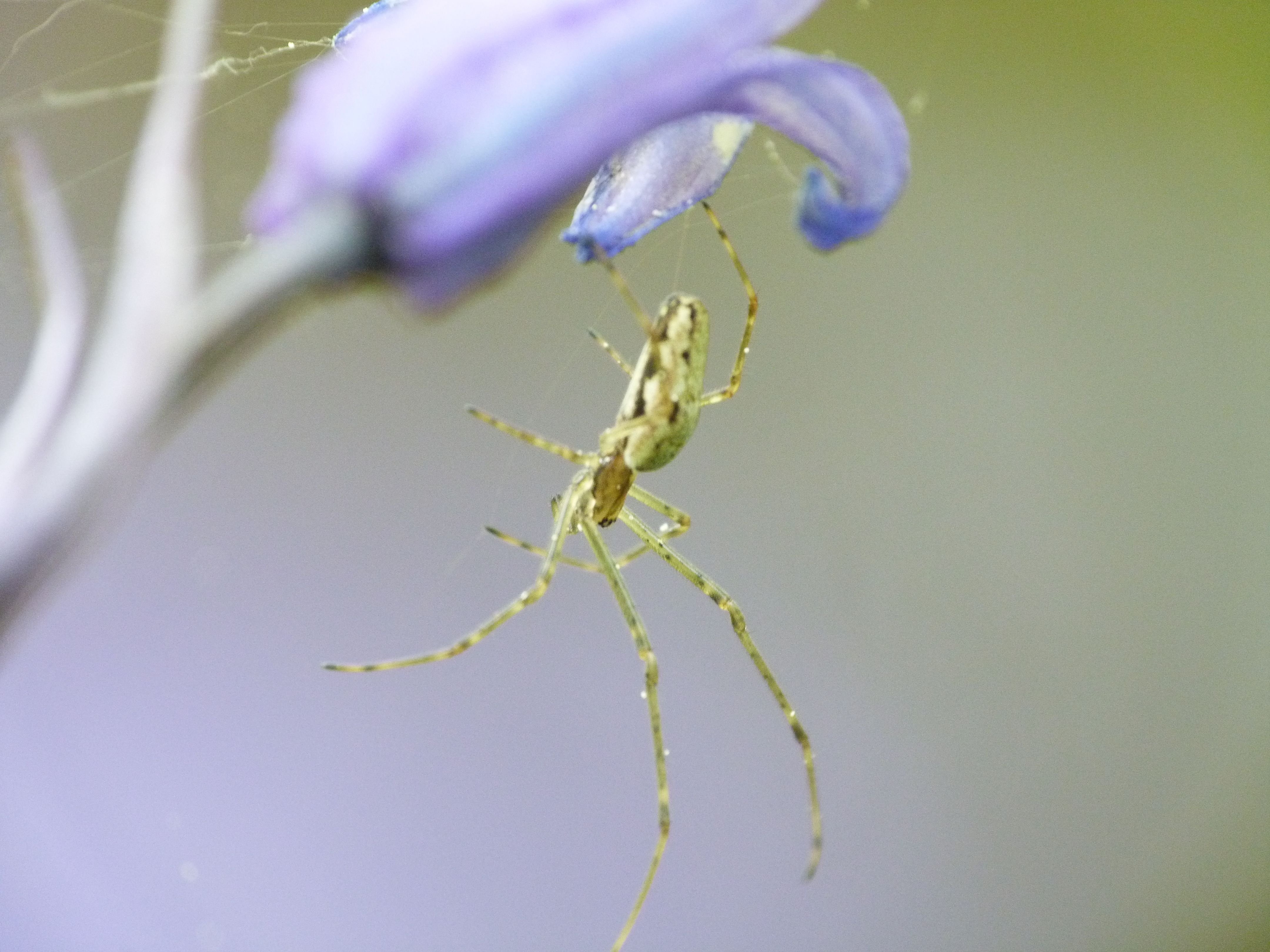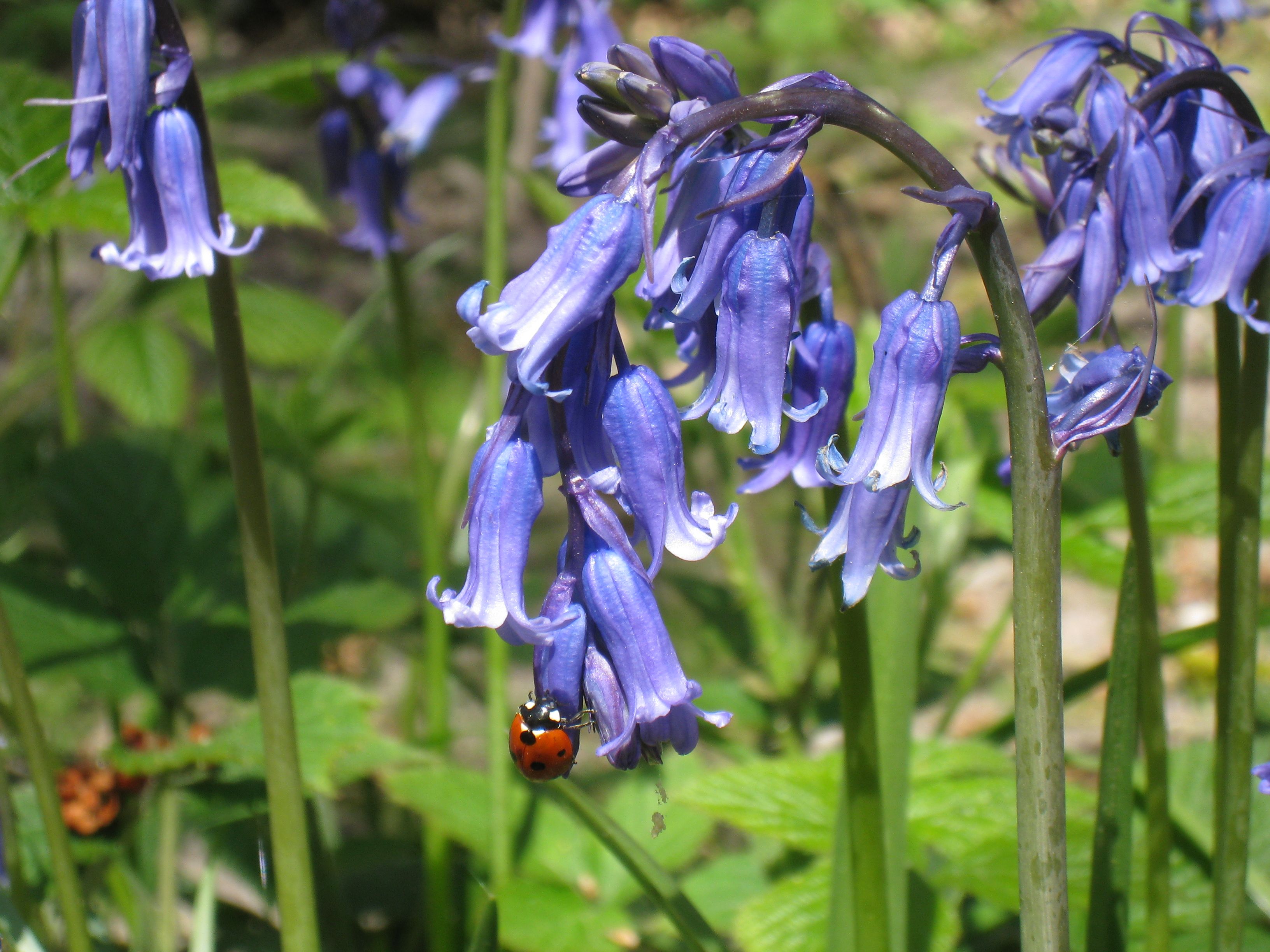 Bluebell woods always make me feel like I've entered an enchanted, magical wonderland. This birch stump with wood sorrel thatch bought to mind fairy palaces.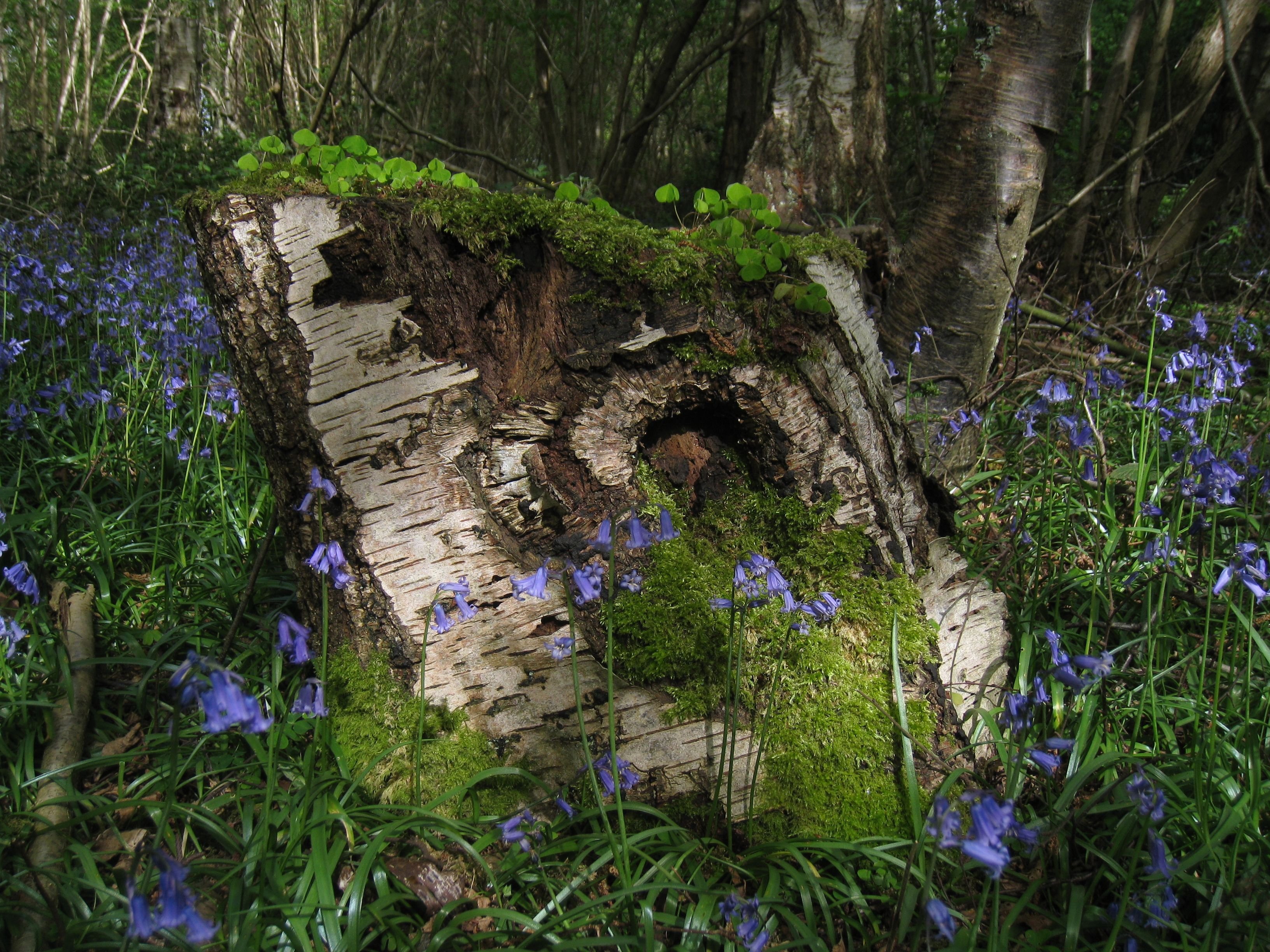 Thank you for reading. I never feel I really capture the full splendour of the bluebells in the woods but I hope these photos have given you a taste of the magic. With the coming of spring I have been taking my camera out again and getting some lovely shots. It's hard to find time to put them into posts but I hope to do so over the coming weeks and share some more up close nature with you. If you like wildlife you may also like @papa-pepper 's photo contest (https://steemit.com/contest/@papa-pepper/papa-pepper-s-combination-photography-contest-week-33) which I've entered one of these pictures into.
**Happy Snappy Ecologist: Rambling through nature makes me very Happy and I can't resist getting Snappy with my hand-held Panasonic Lumix FZ45 with clip on Raynox 150 macro lens (though a couple of these photos were taken with my little Canon Ixus 750). This helps me share my love of Ecology with others and reminds me to identify and find out more about different species when I get home. Enjoy! **