🍃 Autumn in My Garden: The Bigest Leek I've Seen 🌱😮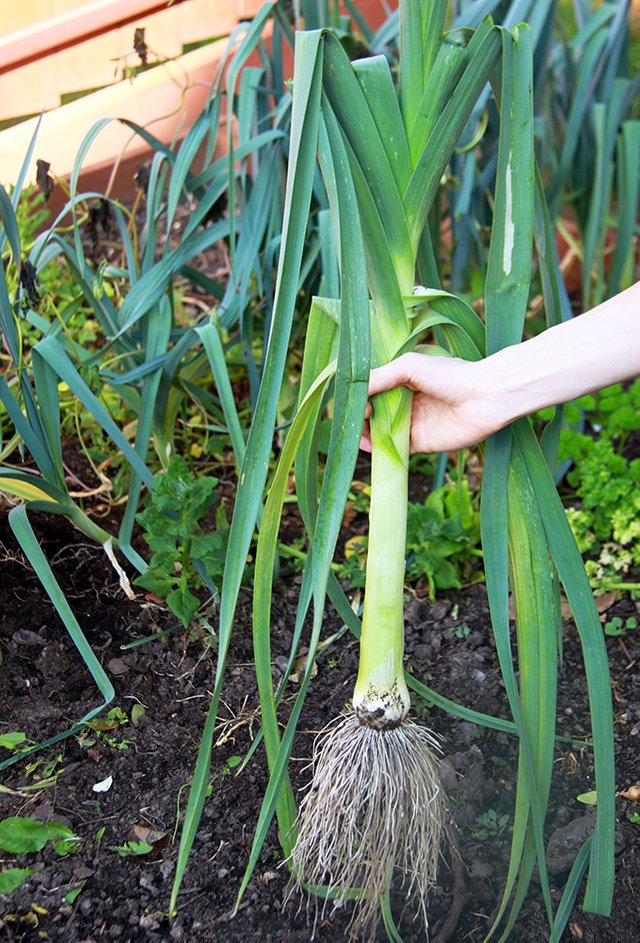 ---
Autumn is the time of the last harvest in my garden. Although some vegetables can survive winter and frost. I pick the kale in the garden under the snow 😉
This week I was harvesting the root vegetables and I found the biggest leek I've ever seen!
Do you see these long "mustaches"? 😁
What would you cook of such a leek?
Moni 🌱
---