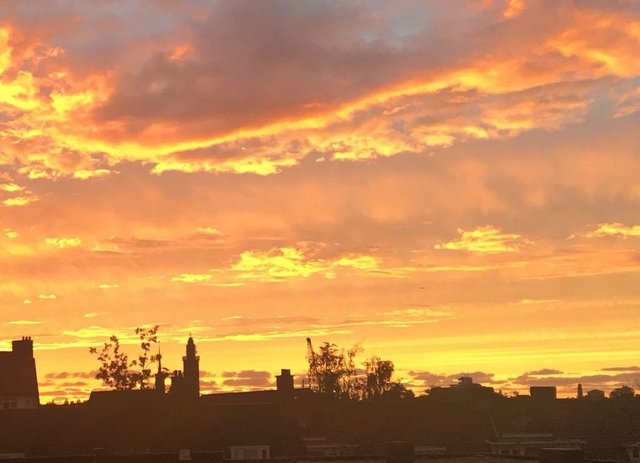 This evening on the edge of the city,
People took pause to glare at the fiery heavens.
The only words being uttered were gorgeous, stunning and lovely,
As the skies were set on fire.
The clouds did not obscure the sunset but added to the spectacle as it spread like plumes of smoke.
What a show the sun arranged,
shooting it's beams from so far away.
Cameras captured what they could but soon disappeared as we watched,
Eyes tilted upwards for this heavenly show and
we were awed into silence.
This was too amazing not to share - hope you enjoy it!!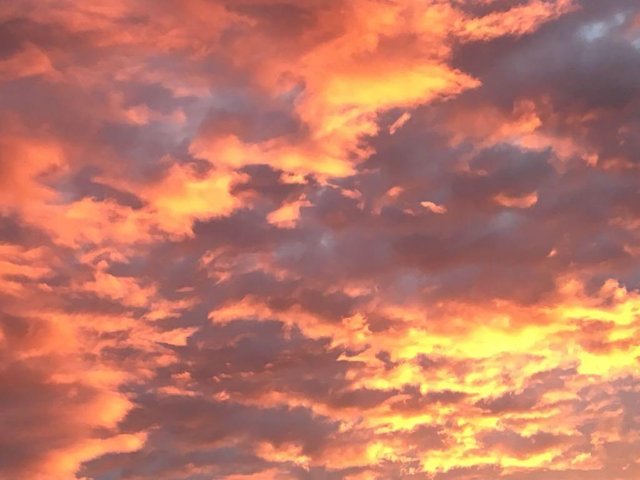 It did not burn the trees. :-)